The hip joint forms where your pelvis and femur (thigh bone) meet. Here, soft tissues like ligaments, muscles, tendons, and cartilage work together to help support and provide structure to the hip joint. Your hip is one of the strongest joints in the body – it's meant to hold you up while you stand, move, run, jog, hike, bike, jump, and everything in between!
Common Sources of Hip Pain
When the hip area starts to be painful or is injured, there can be many different causes. While these conditions or injuries may not have one cure, there are several treatment options available for hip pain and common hip conditions.
Outside and around the joint area, overuse or repetitive use injuries can lead to hip pain, like in the case of tendinitis, which refers to the inflammation of a tendon. Around the hip joint, tendinitis or tendon tears can occur along the gluteal muscles (buttock muscles), the hamstring, or hip flexors. Muscles around the hip joint may be strained, which can also lead to pain in the hip area.
Bursitis is another possible cause of hip pain. While tendinitis refers to an inflammation of a tendon, bursitis is the inflammation of the bursa, which is a fluid-filled sac around the joint area meant to provide cushion and decrease friction.
Other conditions, like arthritis, can impact the cartilage inside of the joint, which can lead to stiffness, pain, or limitations in range of motion. The cartilage inside of the joint may also be torn or injured for other reasons, such as during a collision or sport.
Another possible cause of hip joint pain is called impingement, which means a structure around the joint is getting pinched or has pressure placed on it by another structure.
Stress fractures may occur, causing pain in and around the hip, as well.
Common Hip Conditions
Soft tissue tear or inflammation

Fracture or Dislocation
Common Hip Treatments
When the hip is painful, it's important to seek help from a healthcare professional, like orthopedic specialist or a physical therapist, who can help to identify the cause of the pain and can work with you to explore the right treatment options for you.
Physical therapy is a common first line of treatment for those dealing with hip pain. A physical therapist will evaluate your pain in order to identify a possible diagnosis. Then, they will collaborate with you to put together a plan of action.
These plans often include home-based and clinic-based exercises, and they can also include manual treatments like soft tissue mobilization or electrical stimulation to provide pain relief. The goals of physical therapy often include decreasing pain and/or inflammation, increasing range of motion, improving muscle strength, posture, or core control, and, depending on the condition, it may also include lifestyle or home modifications as well as education as needed.
A physician may prescribe medications or injections, as well. These medications are often meant to reduce pain or inflammation, and they may be used in addition to other treatments, like physical therapy. In some cases, surgery, such as a total hip replacement or other procedure, may be discussed or recommended as a treatment option.  Many total joint replacement surgeries are now done in outpatient settings and are able to go home the same day of surgery.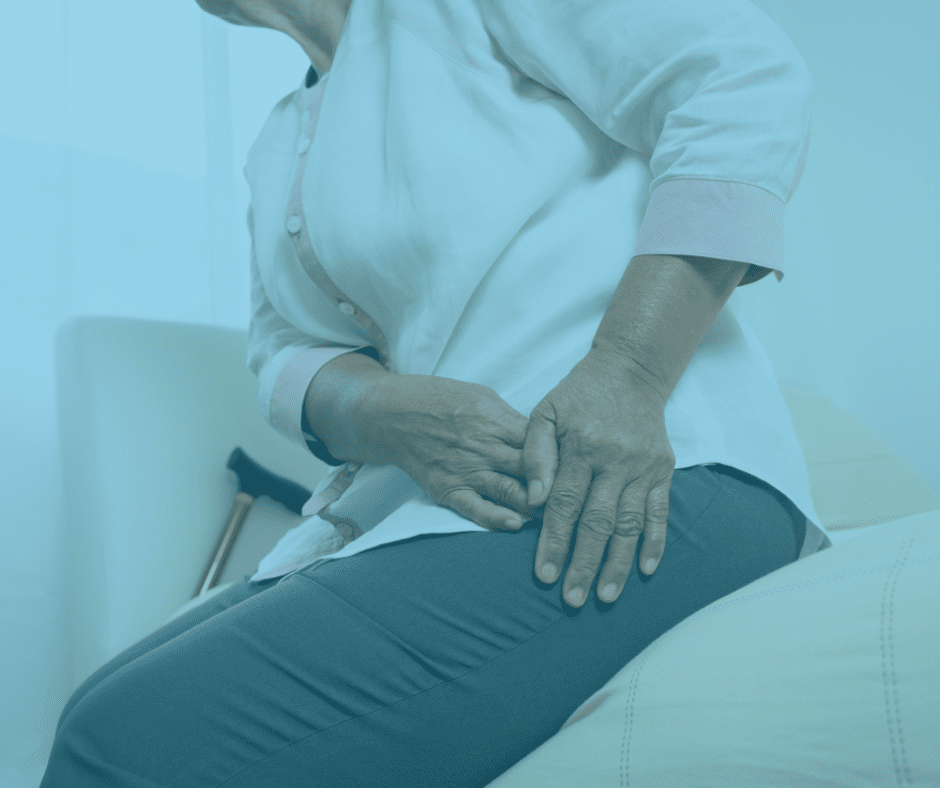 Treatments for Orthopedic Conditions
Joint Replacement
Synovectomy
OUR HIP SPECIALISTS
The hip doctors at Orthopedic ONE represent the complete spectrum of specialized hip care. Advancements in musculoskeletal medicine provide for both conservative and surgical treatment options to address. Our hip preservation physicians provide a variety of surgical treatments to help your body restore and repair itself. The total joint surgeons at Orthopedic ONE have decades of experience combined with advanced training in total hip replacement procedures up to and including complex revision hip replacement surgeries. When needed, the trauma surgeons at Orthopedic ONE are on staff and ready to be there in the case of fall or accident that causes pelvic fracture.
All of the hip surgeons at Orthopedic ONE seek to be your partner and use their expertise to help you make the best choice for you to get back to doing the things you love. Advances in the treatment of hip mean you don't have to live with your hip pain or settle for a less than satisfactory life! If you are experiencing hip pain, contact Orthopedic ONE today and let our qualified hip doctors get you on the road to recovery.
Are you considering Joint Replacement Surgery? When you've made the decision to have joint replacement surgery, use these resources from the AAHKS (American Association of Hip and Knee Surgeons) to help choose the right surgeon for you.
These lists are not inclusive of all conditions and procedures. In order to obtain a complete and accurate diagnosis, a physician should assess your individual situation. Following diagnosis, your physician will discuss appropriate treatment options with you – both surgical and non-surgical. Schedule an appointment with an Orthopedic ONE physician.
Related Blog Articles
Increasing patient access across the central Ohio region COLUMBUS, OHIO (August 25, 2022) – Orthopedic ONE is pleased to announce five physicians who have recently joined or will join the...