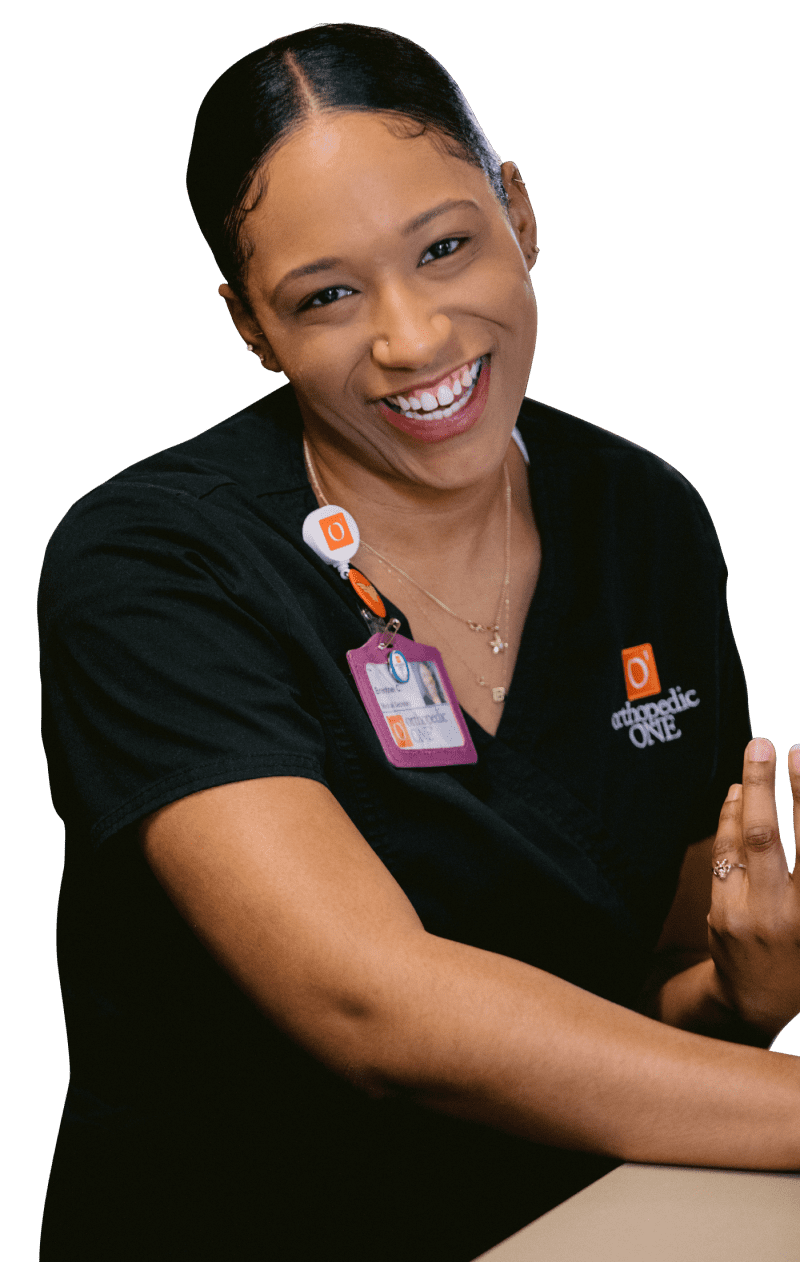 AT ORTHOPEDIC ONE, BETTER LIVES START WITH THE BEST TEAM IN HEALTHCARE.
Join our more than 60 top orthopedic surgeons and specialists and 700 caring associates sharing ONE important mission…helping our patients get back to the things they love.
Our patients have access to the most diverse range of orthopedic specialties and some of the most highly skilled orthopedic surgeons and fellowship-trained physicians in Columbus. In fact, more people trust Orthopedic ONE to provide musculoskeletal care than any other practice in the central Ohio area.
Ready to Search and Apply?
Upload Your Resume
YOU'LL BE PART OF AN AWARD WINNING TEAM
Our care and patient experience are award-winning. Our team ranks in the 99th percentile for patient satisfaction among other orthopedic practices across the country. We receive hundreds of 5-star ratings across our review platforms. And year after year, our practice accepts both national and local accolades for care, service and expertise.
WHY CONSIDER A CAREER WITH ORTHOPEDIC ONE?
As a physician-owned practice having multiple locations throughout central Ohio, Orthopedic One retains the ability to do what's best for the patient – providing the highest quality of patient care and service.
Patient centered care is the primary focus at Orthopedic One. However, in order to provide this exceptional quality care, we know that it starts with our employees. Therefore, Orthopedic One is committed to being an employer of choice by offering the following:
A generous benefit package, including medical, dental and vision benefit plans; voluntary benefits, such as disability, supplemental life insurance, critical illness, accident, and identity theft coverage; and company paid life insurance
A competitive 401k retirement plan with profit sharing
An award-winning wellness program
Continuing education and professional development benefits
A fun, yet professional work environment in which we hold various celebrations for staff throughout the year
A team of over 700 professional and loyal staff, proven by the longevity of so many caring team members (40% ranging from 5 years to 40+ years)
An annual employee recognition program to celebrate staff based on years of service
We are committed to equality in employment for all people, regardless of race, color, religion, gender, sexual orientation, national origin, age, disability, military veteran status, or any other characteristic protected by law.
Clinical Rotations & Shadowing
Are you a student seeking a clinical rotation or job shadowing experience? Learn how Orthopedic ONE supports future medical professionals and to fill out an application.
Learn More
Through UnitedHealthcare, UMR and HealthSCOPE Benefits creates and publishes the Machine-Readable Files on behalf of Orthopedic ONE. To link to the Machine-Readable Files, please click on the URL provided below: