Dr. Feibel and Dr. Politi Receive Guardian Angel Awards
Dr. Jonathan Feibel and Dr. Joel Politi were recently recognized through the Mount Carmel Foundation Guardian Angels program.
Guardian Angels are a physician, nurse, staff member, or volunteer who patients feel showed them care and compassion during their treatment at a Mount Carmel facility.
Patients pay tribute to their caregivers by sharing their stories and providing a gift to the Mount Carmel Foundation in their honor, which provides resources so others can also receive quality, compassionate healthcare.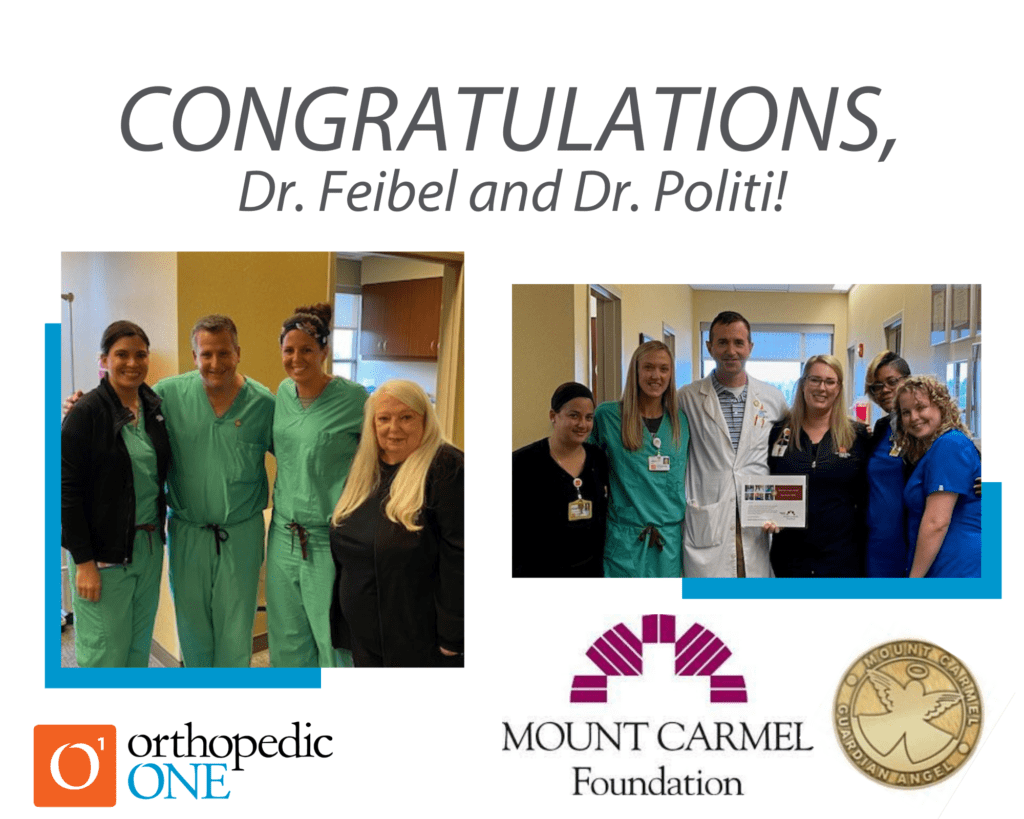 Back