WHEN YOU'RE IN PAIN, NOTHING IS MORE IMPORTANT THAN
FINDING A PHYSICIAN YOU CAN TRUST
At Orthopedic ONE, you'll find central Ohio's most trusted and experienced group of orthopedic experts – ready to listen to your concerns and work with you toward the best possible outcome. In fact, more people trust us with their orthopedic care than any other practice in central Ohio.
With more than 60 of the region's top general and fellowship trained orthopedic experts, more than 100 physical and occupational therapists and a team of 600 caring associates, Orthopedic ONE is the largest physician owned orthopedic surgery practice in Ohio.
We offer ten convenient physician clinics spanning the central Ohio footprint, that include comprehensive therapy services, on-site fluoroscopy, EMG services, and convenient MRI suites. Orthopedic ONE physicians maintain hospital affiliations with two of the largest systems in Columbus, as well as independent ventures in area outpatient surgery centers.
CHOOSE EXPERIENCE
When appropriate, we begin with a conservative approach to treatment. These non-surgical treatments may include physical therapy and exercise, anti-inflammatory drugs, or steroid injections. When surgery is necessary, experience is an important consideration.
Each year, our physicians perform more than
4,500 Knee Replacement Surgeries
3,000 Hip Replacement Surgeries
3,500 Arthroscopic Knee Surgeries (ACL, MCL, PCL and Patella repair)
3,000 Planter Fasciitis Treatments
This list includes only some of the most common orthopedic procedures. Your surgeon will evaluate your unique condition, present you with a range of considerations, and will recommend treatment options for a positive outcome and sustainable remedy to your condition or injury.
AN AWARD WINNING TEAM
Our care and patient experience are award-winning. Our team ranks in the 99th percentile for patient satisfaction among other orthopedic practices across the country. We receive hundreds of 5-star ratings across our review platforms. And year after year, our practice accepts both national and local accolades for care, service and expertise.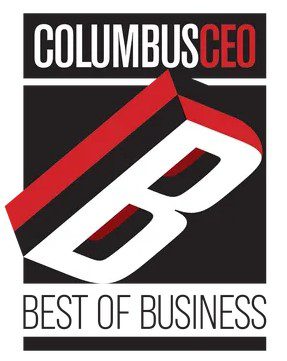 The OrthoForum is a national physician specialty organization whose membership includes many of the largest privately owned orthopedic practices in the United States. The OrthoForum was established to meet the unique challenges that integrated orthopedic group practices face in today's healthcare environment. Each OrthoForum member is individually selected to participate in activities that advance each group's presence in its local and regional market through benchmarking, innovation, business ventures, networking and best practices.
GET STARTED TODAY
Thank you for considering Orthopedic One! We hope to have you back on your feet soon. If you have any questions about our services, the conditions we treat or any of our orthopedic surgery experts, feel free to contact us at any time and our trained staff will assist you in any way possible.