Patient Resources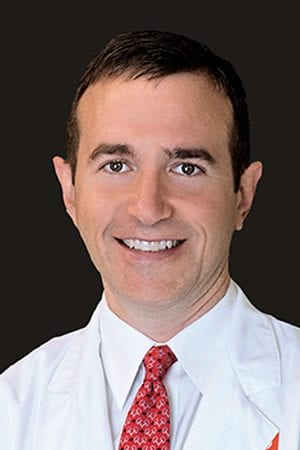 About Dr. Politi
Dr. Joel R. Politi is a board certified orthopedic surgeon specializing in joint replacement and reconstruction. He received his medical degree from Northeastern Ohio Universities College of Medicine in Rootstown, Ohio. He completed his residency at the Akron General Medical Center in Akron, Ohio and a fellowship at the New England Baptist Hospital in Boston, focusing on adult reconstruction.
Dr. Politi is actively involved in clinical research and has numerous publications in leading orthopedic journals. He regularly presents on a local, regional and national level. A practicing surgeon and educator, Dr. Politi teaches at the undergraduate, medical school and residency levels; and leads courses for orthopedic surgeons on the latest surgical techniques. Dr. Politi was one of the first surgeons in central Ohio to perform outpatient or same-day total joint replacement.
In 2015 Dr. Politi was honored by the Arthritis Foundation with the "Pioneer in Medicine" award, for his leadership in the prevention, control, and cure of arthritis and related diseases. He is ranked among the top orthopedic surgeons in the country, being voted to the prestigious Best Doctors® and America's Top Doctors® lists by his peers consistently since 2015. Dr. Politi has also been honored many times by his patients, and is a three time recipient of a Guardian Angel Award, an award given by the Mount Carmel Foundation on behalf of patients.
In 2003, Dr. Politi founded COSI's Surgical Suite: Total Knee Arthroplasty program, which allows students in high schools throughout the country to watch a live surgery through interactive media. Since its founding, the program has reached more than 100,000 students.
He is a member of the American Academy of Orthopaedic Surgeons, American Association of Hip and Knee Surgeons, Ohio Orthopaedic Society, Columbus Orthopaedic Association, and the American Medical Association.
Patient Testimonial Videos
Tammy Zimmerman, Bilateral Total Knee Replacement: Click here to hear her story
Eric Humphries, Outpatient Total Knee Replacement: Click here to hear his story
Is Outpatient Joint Replacement right for you? – Click here to listen to two patient success stories
John's Journey – Click to see his story
Click here to watch Dr. Politi's presentation on Rapid Recovery at Orthopedic ONE's 2016 Arthritis CME.
Clinical Locations
Surgery Locations
Education
Medical School:

Northeastern Ohio University College of Medicine

Orthopedic Residency:

Akron City Hospital - Summa Health System and Akron General Medical Center

Fellowship:

Adult Reconstruction, New England Baptist Hospital

Board Certification:

American Board of Orthopaedic Surgeons
Titles, Honors & Awards
Title

Founder of COSI's Surgical Suite: Total Knee Arthroplasty Program

Awards

Mount Carmel's Guardian Angel Award - 3 time recipient
Castle Connolly Top Doctors 2015-2023
Becker's ASC Review 2020
Best Doctors 2015-2020
Arthritis Foundation's Norman O. Rothermich Pioneer in the Medicine Award 2015
Associations
American Academy of Orthopedic Surgeons (AAOS)
American Association of the Hip and Knee Surgeons (AAHKS)
Ohio Orthopedic Society (OOS)
Columbus Orthopedic Association (COA)
American Medical Association (AMA)
Ohio State Medical Association (OSMA)
Research & Teaching
Clinical Educator

Mount Carmel College of Nursing, Ohio University DO School

Research

Presenter at top associations including OOS and Mid-America Orthopedic Association
Care Team
Alyssa Howden, PA-C
"The most rewarding part of my job is assisting patients to live their daily life without pain. "
Bio & Education
Education / Training
The Ohio State University, B.S. in Human Ecology & Nutrition
The University of Toledo, M.S.B.S. in Physician Assistant Studies
Bio
Alyssa is an active member of the American Academy of Orthopedic Surgeons and the American Association of Hip and Knee Surgeons. She assists Dr. Politi in various clinical research projects with orthopedic interest to improve patient outcomes.
In her free time she enjoys staying active and experiencing life with family and friends. She resides in Upper Arlington with her husband (Brett), daughter (Elliott) and Weimaraner (Lennox).
How Do You Typically Interact with Patients?
I assist Dr. Politi clinically seeing patients in the office and surgically in the operating room on a weekly basis.
I have a special interest in conservative management of knee/hip arthritis and performing injections.
Why do you work at Orthopedic ONE?
I thoroughly enjoy working as a team to help patients return to pain free maximum independent living.
Location(s)
Related Blog Articles
AND, WHAT IS COMMOTIO CORDIS? While it seems that commotio cordis and sudden cardiac arrest are new buzzwords following the unfortunate event during the recent Buffalo Bills and Cincinnati Bengals...