Patient Resources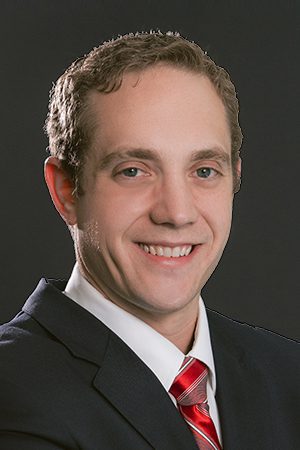 About Dr. Pallante
Dr. Graham Pallante is a board-certified orthopedic surgeon with fellowship training in Adult Reconstructive Surgery of the hip and knee. After receiving his undergraduate degree from The Ohio State University, Dr. Pallante earned his medical degree from the Wright State University Boonshoft School of Medicine.
He completed his orthopedic surgery residency at the world-renowned Mayo Clinic, where he received extensive training in complex primary and revision hip and knee replacements, and was recognized as the top clinical performer in his class. He then completed his fellowship in Adult Reconstructive Surgery at the Cleveland Clinic, where he furthered his sub-specialty training.
Dr. Pallante has a special interest in minimally invasive hip and knee replacement, including direct superior and direct anterior approach total hip replacement. Additionally, he has training in partial knee replacement, computer navigation, and same-day total joint replacement. He also has been trained in complex revision hip and knee replacement.
In his free time, Dr. Pallante prioritizes spending time with his wife and son. He also enjoys fishing in the Georgian Bay, and Ohio State football. A Granville native, Dr. Pallante is excited to be practicing close to family and friends.
Clinic Location
Surgery Locations
Education
Undergraduate:

The Ohio State University

Medical School:

Wright State University Boonshoft School of Medicine

Orthopedic Residency:

Mayo Clinic

Fellowship:

Adult Reconstructive Surgery, Cleveland Clinic

BOARD CERTIFICATION:

American Board of Orthopaedic Surgery
Titles, Honors & Awards
Awards

Outstanding Achievement in Clinical Competency Award 2019
Associations
Mid-America Orthopedic Association (MAOA)
American Academy of Orthopedic Surgeons (AAOS)
American Association of Hip and Knee Surgeons (AAHKS)
American Medical Association (AMA)
Ohio State Medical Association (OSMA)
Research & Teaching
Clinical Educator

St. Ann's Family Practice, Mount Carmel College of Nursing, Ohio University DO School

Research

Presenter at top associations including AAHKS and MAOA
Related Blog Articles
We are pleased to officially announce plans to start construction September 2023 on a two-story, 60,000sf medical office building in Gahanna's growing Crescent development.  Clearly visible from I-270, designs for the...