Mako SmartRobotics™ Hip and Knee Replacement Seminars Featuring Dr. Campbell and Dr. Biyani
Joint pain can keep you from activities you love. Take the first step towards understanding your pain and learning about treatment options by attending a free virtual seminar with Orthopedic ONE hip and knee replacement surgeons, Andrew Campbell, M.D. and Rahul Biyani, M.D.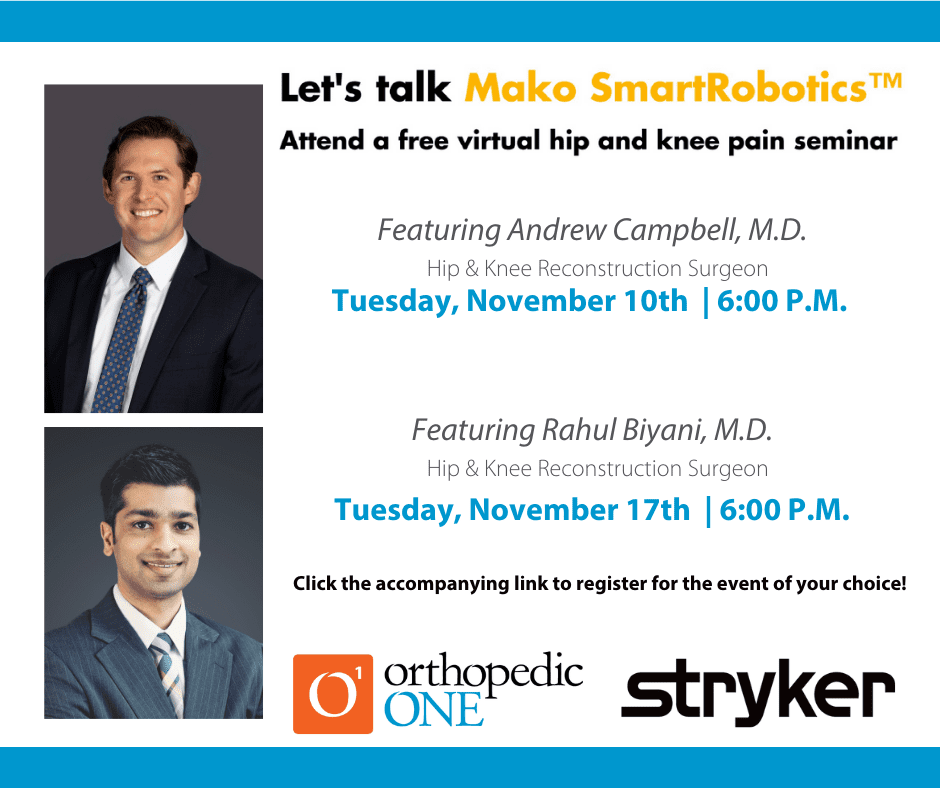 Click below to register:
November 10th, featuring Dr. Campbell
November 17th, featuring Dr. Biyani
Dr. Biyani and Dr. Campbell are based out of our Upper Arlington office. Dr. Biyani also sees patients at our Dublin location.
Back