Central Ohio's
Most Trusted
Orthopedic Practice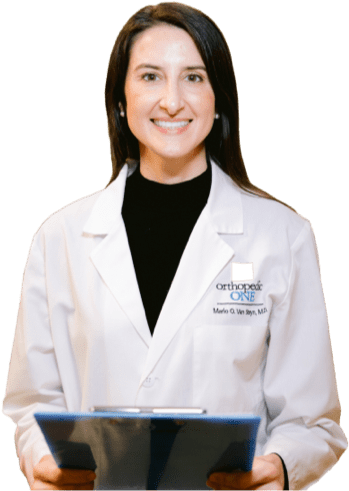 Central Ohio's Top Orthopedic Experts
How did we become central Ohio's Most Trusted team of orthopedic experts?
We focus on what matters most. Our patients. We know we're only at our best when we're helping you get better.
That's why, at Orthopedic ONE, we bring our best every day to earn your trust.  With nearly 70 of the region's top general and fellowship trained orthopedic experts, over 100 physical and occupational therapists, and a team of 700 caring associates, Orthopedic ONE is the largest physician owned orthopedic surgery practice in Ohio.
About Orthopedic One
Patient Resources
BETTER LIVES, ONE STORY AT A TIME
Get Started Today
No referral required. When you experience an orthopedic issue of any kind, you can schedule an appointment directly with our physicians without a referral (unless mandated by your insurance). We'll keep your primary care physician informed, while putting you on the path to recovery sooner.
Thank you for considering Orthopedic One!  If you have questions about our services, the conditions we treat, or any of our orthopedic experts, please contact us. Our team is ready to assist.