NEW ADDRESS IN WESTERVILLE
ALL WESTERVILLE APPOINTMENTS WILL TAKE PLACE AT 340 POLARIS PKWY
Beginning Monday, May 1, all Westerville physician appointments will take place at our new clinic at 340 Polaris Parkway, at the corner of Polaris Parkway and Africa Road. This multi-specialty clinic is home to general and specialized Orthopedic ONE physicians, and features on-site imaging, physical therapy and hand therapy services. Our administrative headquarters is also housed at this location.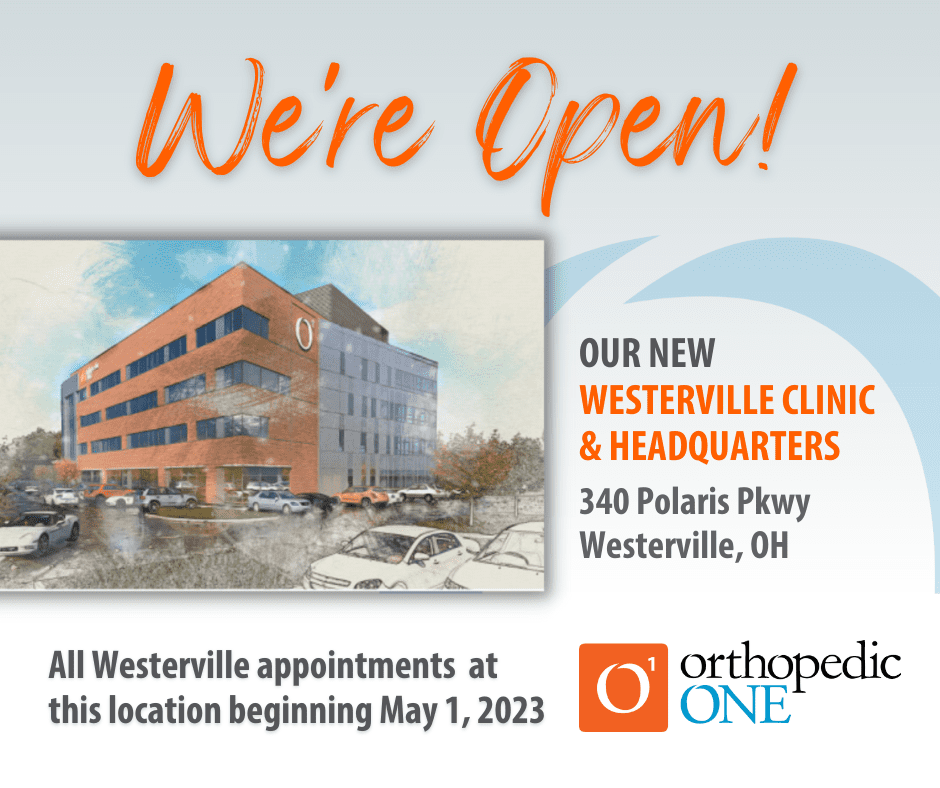 Find a full list of Westerville providers below:
Click here to request an appointment online or call us at (614) 839-2300.
Back