Patient Resources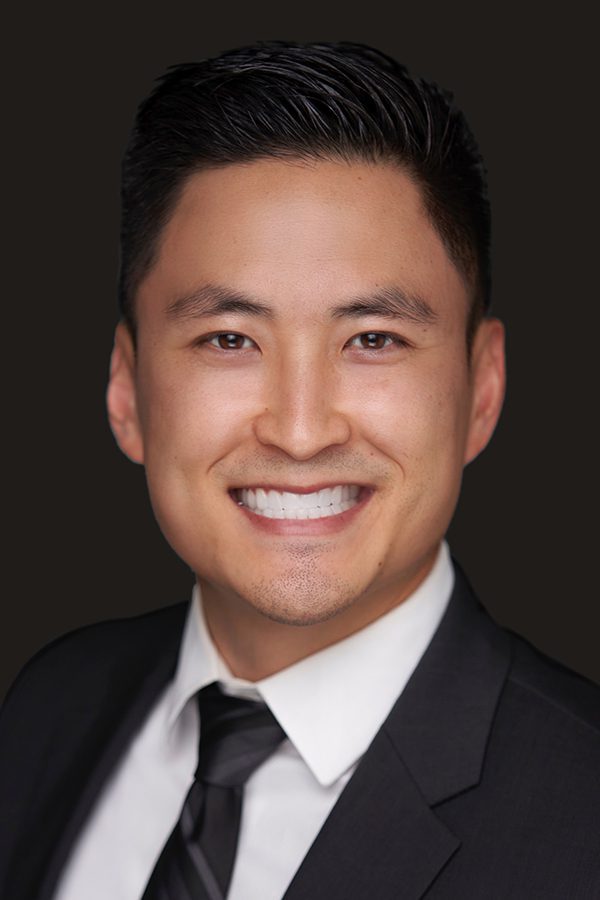 About Dr. Ryu
Dr. Robert Ryu is a board-certified orthopedic surgeon with fellowship training in Spine Surgery. He received his bachelor's degree in bioengineering with highest honors from the University of California, Berkeley, and went on to earn his medical degree from the University of Illinois at Chicago. Dr. Ryu completed his orthopedic surgery residency at The Ohio State University. Following residency, Dr. Ryu completed the renowned Spinal Surgery Fellowship Program at Cedars-Sinai Spine Center in Los Angeles, California – a combined orthopaedic-neurosurgical spine surgery fellowship that provides comprehensive training in adult and adolescent spinal disorders.
Dr. Ryu has extensive training in minimally invasive surgery, cervical and lumbar disc arthroplasty, motion preservation technology, and navigation-guided and robotic-assisted spinal surgery to treat degenerative spinal disorders, spinal deformity and spinal trauma.
A productive researcher as well, Dr. Ryu has numerous publications on advanced spine technology, including artificial disc replacements and stem cell therapies. Dr. Ryu also authored a book chapter in the textbook "Robotic and Navigated Spine Surgery."
In addition to his traditional medical career, Dr. Ryu has served as a medical officer and an F-16 flight surgeon in the United States Air Force and in the Ohio Air National Guard. A decorated combat veteran, Dr. Ryu deployed with the 77th Fighter Squadron to Kandahar, Afghanistan in support of Operation Enduring Freedom 2012-2013. He continues to serve as a senior flight surgeon in the 112th Fighter Squadron – Toledo Ohio Air National Guard.
__________________________________________________________________________________________________________
Patient Education Videos
Clinic Location
Surgery Locations
Education
Undergraduate:

University of California, Berkeley, California

Medical School:

University of Illinois, Chicago, Illinois

Orthopedic Residency:

The Ohio State University, Columbus, Ohio

Fellowship:

Combined Orthopedic-Neurosurgical Spine Surgery, Cedars-Sinai Medical Center, Los Angeles, California

Board Certification :

American Board of Orthopaedic Surgery
Titles, Honors & Awards
Title

Senior Flight Surgeon in the 112th Fighter Squadron - Toledo Ohio Air National Guard
Assistant Professor, Ohio State University Wexner Medical Center, Department of Orthopaedics

Awards

Becker's Spine Review Award
Associations
Ohio State Medical Association (OSMA)
International Society for the Advancement of Spine Surgery (ISASS)
Mid-America Orthopedic Association (MAOA)
Society of Military Orthopedic Surgeons (SMOS)
Society of United States Air Force Flight Surgeons (USAFFS)
Aerospace Medical Association (AMA)
Association of Military Surgeons of the United States (AMSUS)
Korean-American Scientist and Engineers Association (KSEA)
National Endurance Sports Trainers Association (NESTA)
Research & Teaching
Clinical Educator

Ohio University DO School
OhioHealth Family Practice and Orthopedic Surgery Residency Programs
Published writer in the medical community including in "World Neurosurgery"
Related Blog Articles
We are pleased to officially announce plans to start construction September 2023 on a two-story, 60,000sf medical office building in Gahanna's growing Crescent development.  Clearly visible from I-270, designs for the...