Robert Ryu, M.D. to Present at Live Yes! Arthritis Showcase Virtual Conference
Join us on Saturday, February 27th for the Live Yes! Arthritis Showcase. This virtual event for arthritis warriors, family, and advocates will feature content from nearly 20 speakers, including our own, Dr. Robert Ryu!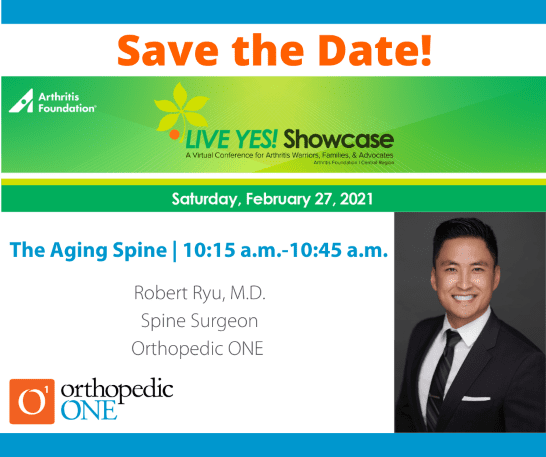 Session topics will cover a wide range of subjects, including juvenile arthritis, COVID-19, pain management, orthopedics, and gout, just to name a few. Click here for the full agenda and registration details!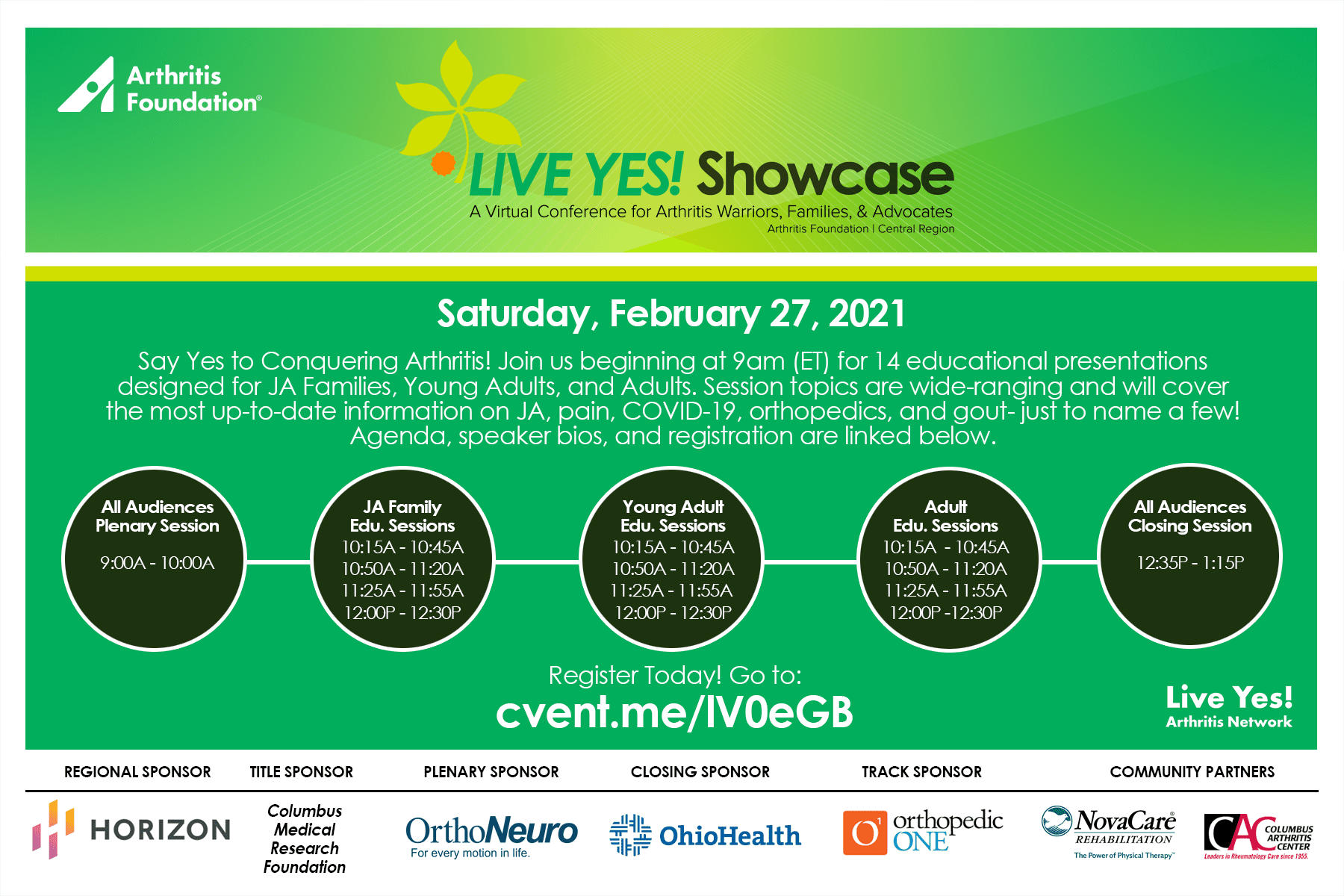 Back