Patient Resources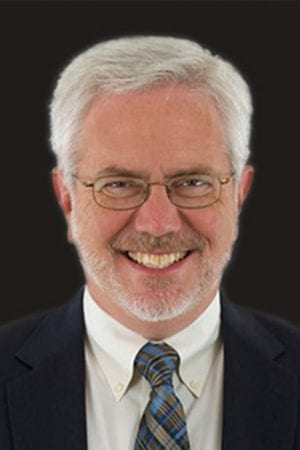 About Dr. Robie
Dr. Robie is a Board Certified Fellowship Trained Orthopedic Surgeon with an additional subspecialty certification in Orthopedic Sports Medicine by the Amer­ican Academy of Orthopedic Surgeons, recertified by national examination in 2017. His practice emphasizes an arthroscopic approach to treat a broad range of prob­lems in the upper and lower extremities including shoulder and knee instability, soft tissue injuries and tendon problems.
His past experience as an Orthopedic Trauma Surgeon, together with a 20 year history as a high school team physician, allows him to care for a wide array of orthopedic problems in this patient population. He also performs total joint replacement and unicompartmental replacements of the knee. He is also currently the Orthopedic consultant for Ohio Wesleyan University.
Dr. Robie maintains an active role with city, state and national professional organizations.
Dr. Robie is married with three children. He remains active in sports and enjoys fly fishing, gardening, travel and antiquing.
Dr. Robie offers specialized expertise in the following areas:
Rotator Cuff Surgery
Shoulder and knee Ligament Reconstruction
Knee Arthroscopy
Shoulder Arthroscopy
Knee Replacement
Sports Injuries & Fractures
Athletic Shoulder & Elbow Injuries
Elbow Arthroscopy
Clinic Location
Surgery Locations
Education
Undergraduate:

Duke University

Medical School:

University of Louisville School of Medicine

Orthopedic Residency:

The Ohio State University

Fellowship:

Sports Medicine, The Ohio State University and Sports Medicine at the Hughston Clinic, Columbus, Georgia

Board Certification:

American Academy of Orthopaedic Surgeons, Subspecialty in Orthopaedic Sports Medicine
Titles, Honors & Awards
Titles

Orthopedic Consultant, Ohio Wesleyan University
Chief, Section of Orthopedics at Riverside Methodist Hospital

Awards

Mallory-Coleman Award 1985
Castle Connolly Top Doctors 2023
Associations
American Academy of Orthopedic Surgeons (AAOS)
Columbus Medical Association (CMA)
Columbus Orthopedic Association (COA)
Arthroscopic Association of North America (AANA)
Mid-Ohio Orthopedic Group
Ohio State Medical Group (OSMA)
The Hughston Society
Research & Teaching
Research

Published writer in the medical community including the American Journal of Sports Medicine
Related Blog Articles
ALL WESTERVILLE APPOINTMENTS WILL TAKE PLACE AT 340 POLARIS PKWY Beginning Monday, May 1, all Westerville physician appointments will take place at our new clinic at 340 Polaris Parkway, at...