Orthopedic ONE voted #1 as The Columbus Dispatch Cbus Top Pick for Sports Medicine 2016
With more than 185,000 total votes cast, Orthopedic ONE takes the top spot as the central Ohio choice for Sports Medicine. This fall, The Columbus Dispatch launched the "CBUS TOP PICKS" program as a way for the community to recognize their favorite area businesses.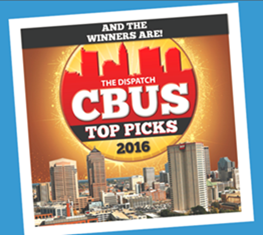 The Dispatch selected the categories, but the public nominated organizations to be on the ballot, and in a separate vote selected the winners of each category.
Winners were announced at the inaugural The Columbus Dispatch's Cbus Top Picks celebration on Wednesday, December 7th. Thank you central Ohio and to all of our wonderful patients who voted. We are proud to be the ONE choice for your sports medicine and orthopedic needs.