Orthopedic ONE voted Best of Business in Columbus CEO Magazine 2018
A big thanks to our patients and Columbus CEO readers for voting us #ONE in the magazine's 2018 Best of Business Awards in both the Orthopedic Practice and Sports Medicine category, and Physical Therapy Practice category. This marks the 4th consecutive year that Orthopedic ONE has been recognized with top honors in these categories.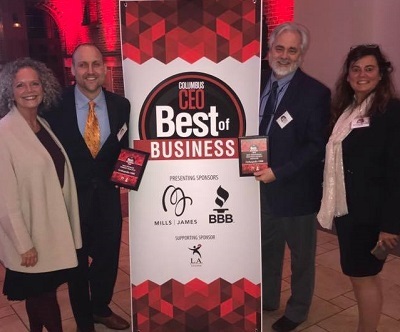 Columbus CEO recognized Columbus' business best-in-class, as identified by 53,988 votes collected over the summer. This year's Best of Business poll attracted the strongest-yet reader interest, with the number of votes cast up 44 percent from the year before.

Readers voted for their favorites in 11 categories: Business Support Services, Education, Financial, Food and Beverage, Healthcare, Legal, Meetings & Events, Personal Perks, Real Estate, Workforce and Best of the Rest.