Orthopedic ONE voted #1 CBUS Top Pick for both Orthopedics and Sports Medicine 2018
Out of more than 30,000 area businesses, and tens of thousands of organizations, the Columbus community voted for their favorites to be named a 2018 CBUS Top Pick. That's a big deal. To be a CBUS Top Pick means people recognized Orthopedic ONE as the elite Orthopedic and Sports Medicine group in town — #1 in both categories for the third year in a row.

The Dispatch asked Central Ohio to tell them who they count on — day in and day out — for products, services and entertainment. To tell them which local companies are the best of the best. With an enthusiastic response of people who cast nearly 250,000 votes, 80,000 more than last year, we are honored to be voted in the #1 spot by our central Ohio community.

Congratulations to our doctors and staff. Thank you for the exceptional care and service delivered day in and day out. This honor tells us we are achieving our number ONE goal - helping our patients live better lives.
And a big thanks central Ohio and to all of our wonderful patients who voted. We are proud to be your choice for sports medicine and orthopedic needs.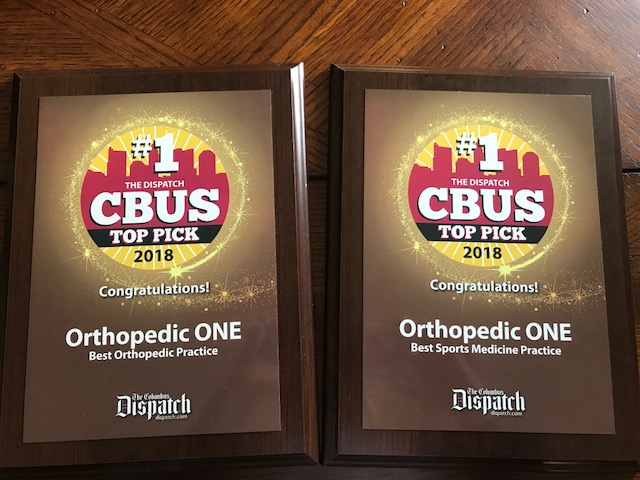 Winners were announced at the Columbus Dispatch's Cbus Top Picks celebration on Wednesday, December 5th.