Orthopedic ONE Announces Sports Medicine Partnership with LUCKY LAX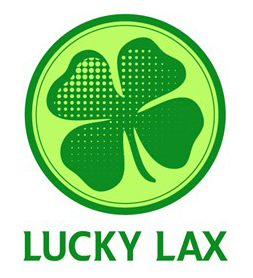 Orthopedic ONE is proud to be named the exclusive sports medicine provider to Lucky Lax Lacrosse Club. Founded in 2003 by Catherine Shelley and Trish Derwart with a mission to provide the Greater Columbus Area with quality instruction and playing opportunities, LUCKY LAX takes pride in providing an educational experience in a competitive arena while developing girls' lacrosse players to their full potential. LUCKY LAX began competing as a Club Program in 2012, with a focus on training elite lacrosse players and teams while offering the tools, opportunities, and resources for both to thrive.
Through this partnership, Orthopedic ONE will provide services and benefits to enhance the experience of all members of LUCKY LAX, including players, families, coaches, and directors. The club identified the following key priorities in selecting a sports medicine partner:

•Onsite sports medicine coverage
•Injury prevention
•Pre-participation screening
•Athletic Trainer Evaluations
•Priority access to physicians and physical therapy when necessary
This also includes access to our 24 hour Sports Medicine Hotline to respond to any acute injury that may take place, and to provide general first aid and sports medicine assistance.
"Orthopedic ONE is excited to build upon our relationship with LUCKY LAX and to serve the families of its 120 elite travel athletes, and more than 300 recreational athletes." states Geoff Omiatek, Director of Therapy Services at Orthopedic ONE.
This announcement furthers the practice's list of athletic affiliations and partnerships within the region, which also includes: Columbus Crew SC, Columbus Blue Jackets, Resolute Athletic Complex, Classics Eagles, Columbus Premier Soccer League, Ohio AAA Blue Jackets , Ohio RTC (Regional Training Center), Sports Ohio, Mannino's Grand Slam USA, FC42, Ohio Premier, Team 614 Cycling, and more.
With more than 10 locations throughout central Ohio and nearly 60 orthopedic physicians, Orthopedic ONE represents a range of specialties from total joint replacement to hand, foot and spine surgery, to physical medicine and rehabilitation. To learn more or find a location near you, visit OrthopedicONE.com.