Mental Health Facts and Resources for Athletes
May marks Mental Health Month! While mental health may seem like an out-of-place topic for a sports medicine blog, mental health awareness is a trending topic in amateur and professional sports communities. Researchers at both Drexel University and Kean University have found "nearly 25% of collegiate athletes reported "clinically relevant" levels of depressive symptoms." The American College Health Association found these numbers to be even higher.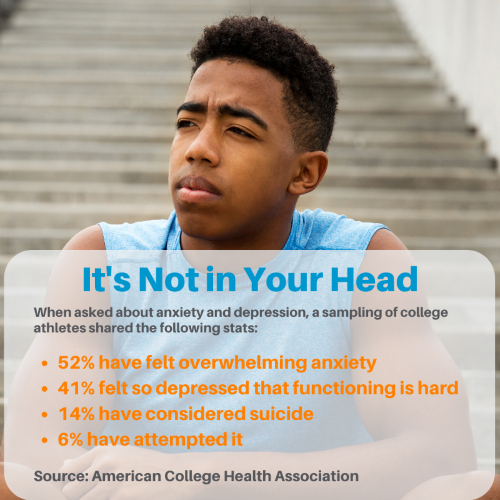 Conditions like anxiety and depression can impact athletes of any age and ability. Symptoms may present themselves in their daily lives and during participation in sports.
Orthopedic ONE's Sports Medicine team cannot diagnose or treat mental health conditions. However, we recognize the need for athletes to address mental health concerns and recommend seeking professional help should you or your child exhibit symptoms associated with these disorders. If you would like assistance identifying local resources, contact us via our Sports Medicine Hotline, and our team can help recommend specific providers. You can also find more information about mental health by visiting NCAA or Ohio Mental Health Services.
Sources: The American College Health Association, Mental Health America