Join Orthopedic ONE and Wesley Ridge Retirement Community​ for a Better Balance & Fall Prevention Virtual Lecture!
Join us virtually as we partner with Wesley Ridge Retirement Community to share tips for Better Balance & Fall Prevention on Friday, July 24th at 1:00 PM.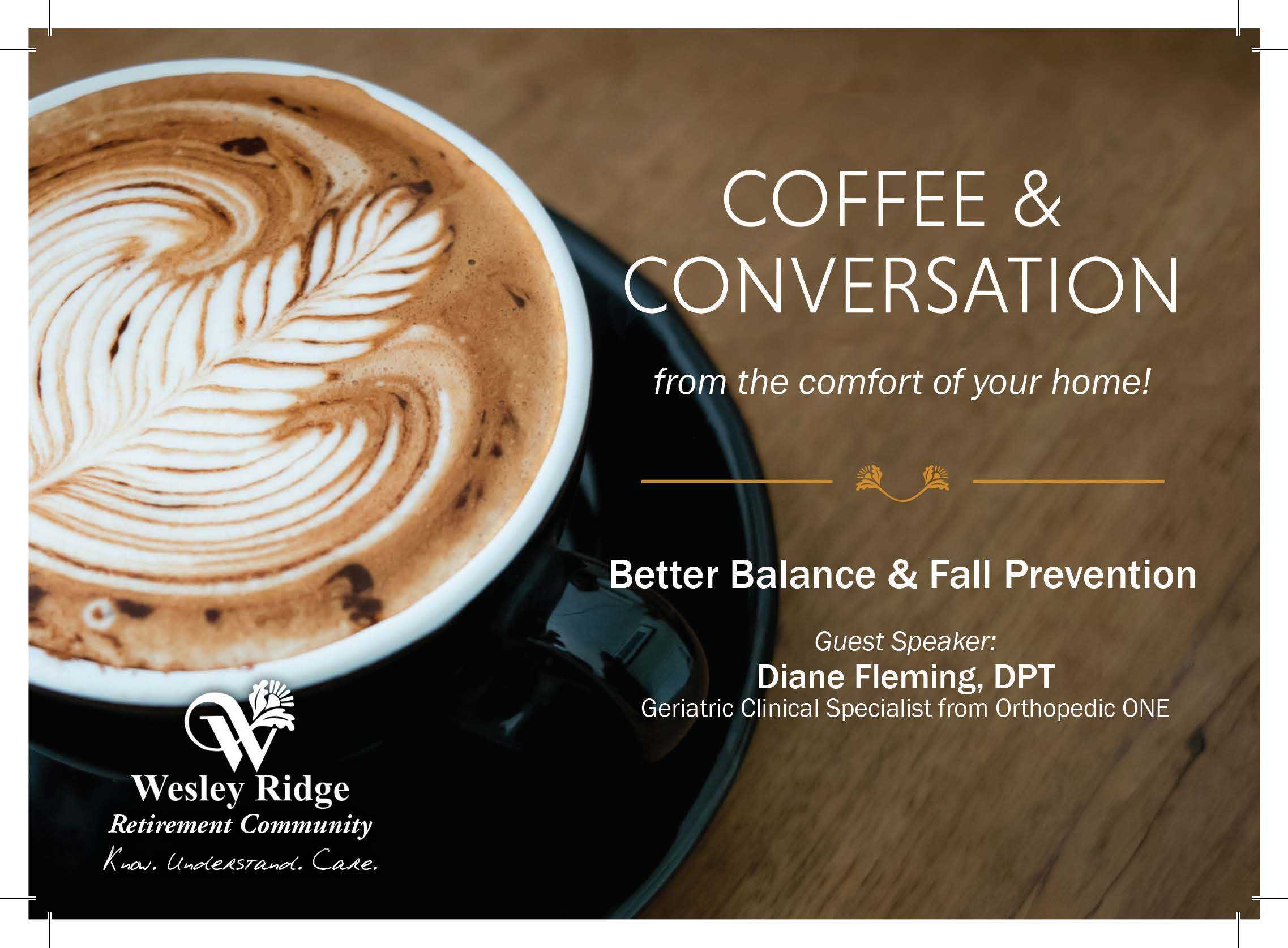 Our own Diane Fleming, DPT, Board Certified Geriatric Clinical Specialist will discuss:

The prevalence of falls
The brain and body's balance system
Common causes of falls
Home safety and fall prevention
How physical therapy can help improve your balance and decrease your risk of falls
RSVP by July 22 by calling (614) 501-1499 or online at wesleyridge.com/events.