From the North Pole to Orthopedic ONE: Santa Robert's Story
You can imagine the surprise when none other than the big, jolly guy himself came into Orthopedic ONE for an appointment with our Dr. David Robie. It turns out all those years of toting heavy sacks of toys, scaling chimneys, and balancing kiddos on his lap had taken a toll and Santa was in desperate need of a knee replacement.
He didn't cry. He didn't pout. Santa Robert knew just where to go. The team at Orthopedic ONE got him in quickly and scheduled his surgery within a month. Post-surgery, he's been working hard with the therapy team to ensure he's ready for the busy months ahead! In fact, he kicked off the season November 15 at Delaware's Fantasy of Lights event - and "felt great!"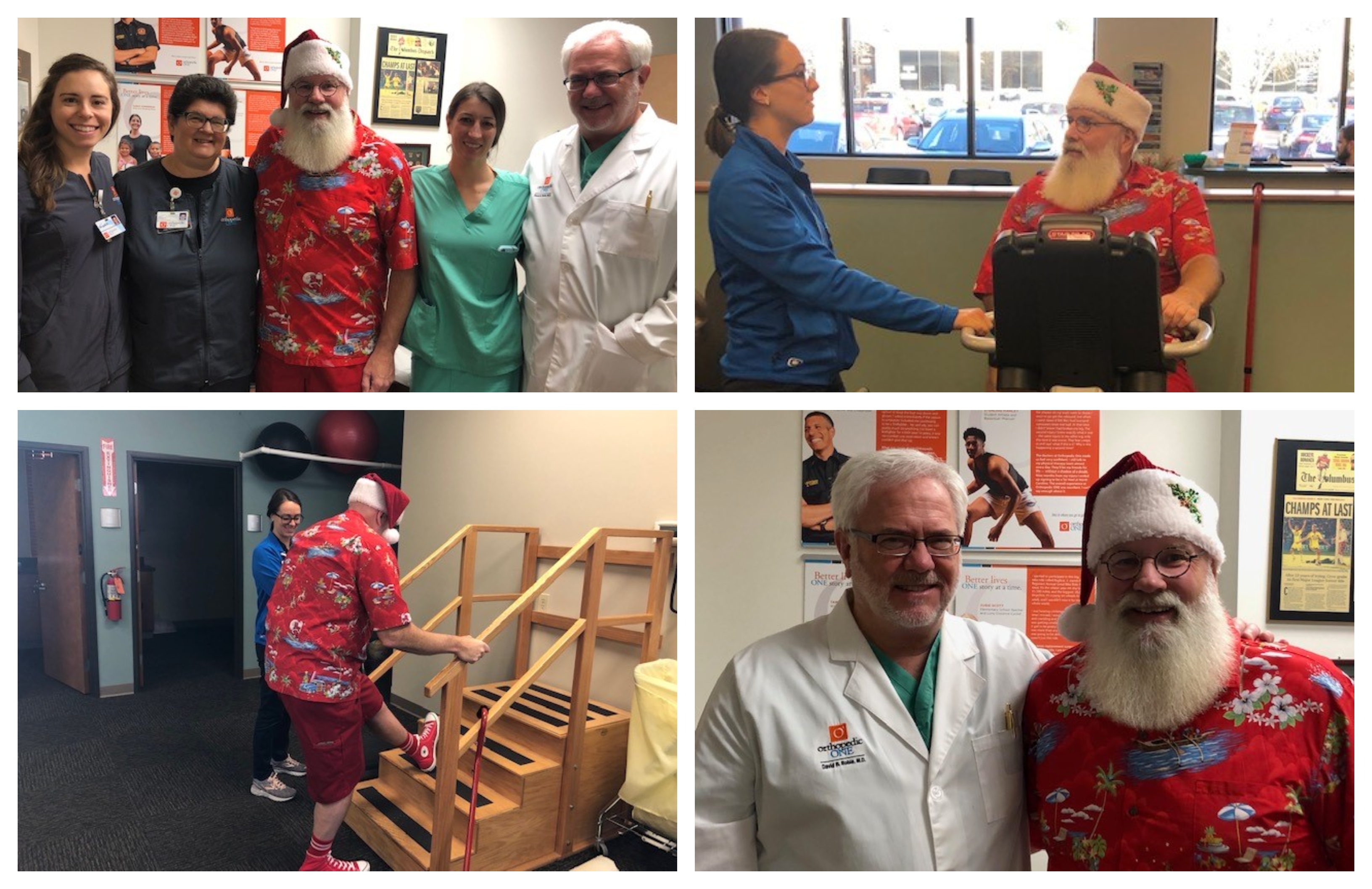 Santa Robert, as he's affectionately called by family and friends, has been a Santa's Helper for more than 7 years, serving organizations throughout central Ohio, including Fluttering Families, Easter Seals, the Heizerling Foundation and more. A member of the Buckeye Santas group, he is joined by his wife (the lovely Mrs. Clause) and his grandchildren are even known to step in as elves from time to time. From Veteran's Day through New Year's Eve, Santa Robert will make approximately 65 appearances sharing laughter, joy and hope with kids throughout central Ohio!

During the off-season, when he's not needed in the North Pole, he works for the USDA in Wildlife Services, where he spends roughly 4.5 months out in the field managing wildlife vaccinations. (Or recruiting new reindeer? It's anyone's guess!)
At Orthopedic ONE, we're more than physicians. Turns out, we're little kids at Christmas...just like you! Dr. Robie and the entire team at Orthopedic ONE wish Santa Robert a very happy holiday - and ask that he not forget them on Christmas morning. Dr. Robie is really hoping for a new guitar...