Firework Safety Tips
The Fourth of July is a time for food, friends and family, and of course fireworks! Planning on setting off your own sparklers this year? Check out the following tips to ensure that you do so safely!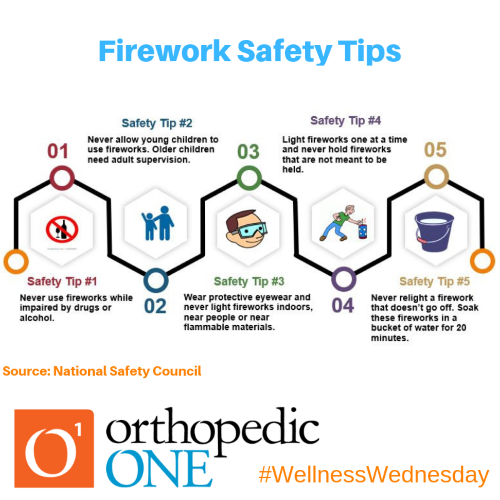 For more firework safety suggestions, check out this article and corresponding video from the US Consumer Product Safety Commission.
A special thanks to Jillian Brigle, MS, ATC, LAT an Athletic Trainer at our Upper Arlington Therapy Services location for compiling this information!