​Dr. Michael McShane and Dr. Joel Politi Receive Pioneer in Medicine Award
Orthopedic ONE physicians Dr. Michael McShane and Dr. Joel Politi were named as the 2016 recipients of the Norman O. Rothermich Pioneer in Medicine Award, given in memory of the physician who founded the Central Ohio chapter of the Arthritis Foundation.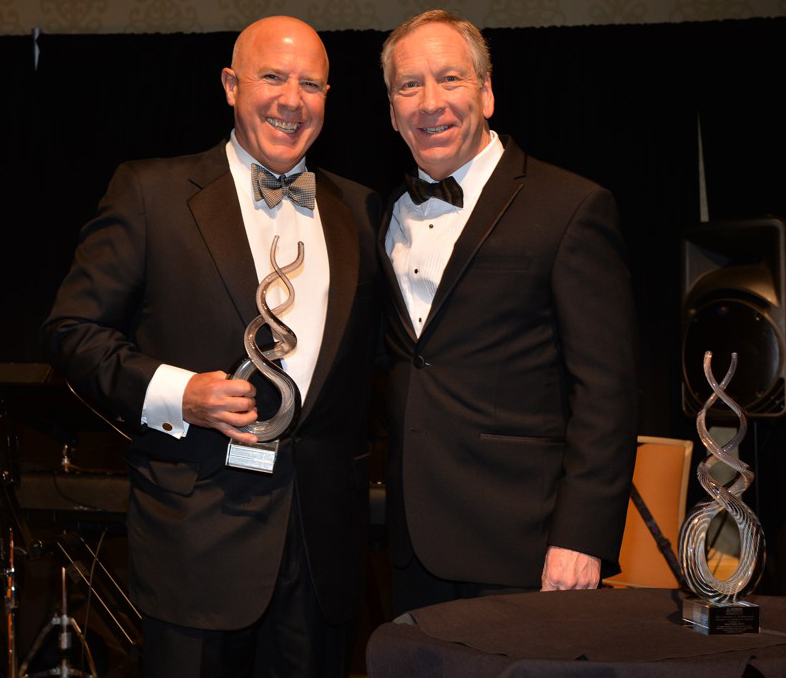 The award is given in conjunction with the David K. Beebe Lifetime Achievement Award, which was presented to Dave Oelslager, a Consultant IT Analysis with Nationwide Insurance who was diagnosed with Ankloysing Spondilitis in high school and more recently with Osteoarthritis. These honors recognize medical professionals and members of the community who have strong ties to arthritis and support the Arthritis Foundation.
The awards were presented at the Arthritis Foundation's 40th Annual Crystal Ball held on February 6th at Hollywood Casino in Columbus. Physicians, staff and members of the Orthopedic ONE leadership team joined more than 400 guests in attendance to honor members of the community dedicated to helping those suffering from arthritis. Orthopedic ONE has long supported the foundation's mission to improve lives through leadership in the prevention, control, and cure of arthritis and related diseases. This year, in addition to having two physicians recognized, the Practice also supported the event as a sponsor at the Diamond Level. The gala was a memorable event for all and raised $141,000 to support the Foundation's mission.

Orthopedic ONE would like to thank the Arthritis Foundation, the planning committee and all the 2016 vendors for their part in making the event a success.

Congratulations Dr. McShane and Dr. Politi!