At Orthopedic ONE, we're more than physicians...sometimes we're patients, too!
A note from Dr. Joel Politi:
I've always known our team is made up of an incredible group of healthcare providers - but a few weeks ago I experienced this first-hand when I myself became a patient. I suffered a fracture dislocation of my ankle, requiring surgery. I'll spare the details because the story isn't very glamorous, but I will tell you that I felt 100 percent confident in the care I received from my Orthopedic ONE colleagues in the days and weeks following.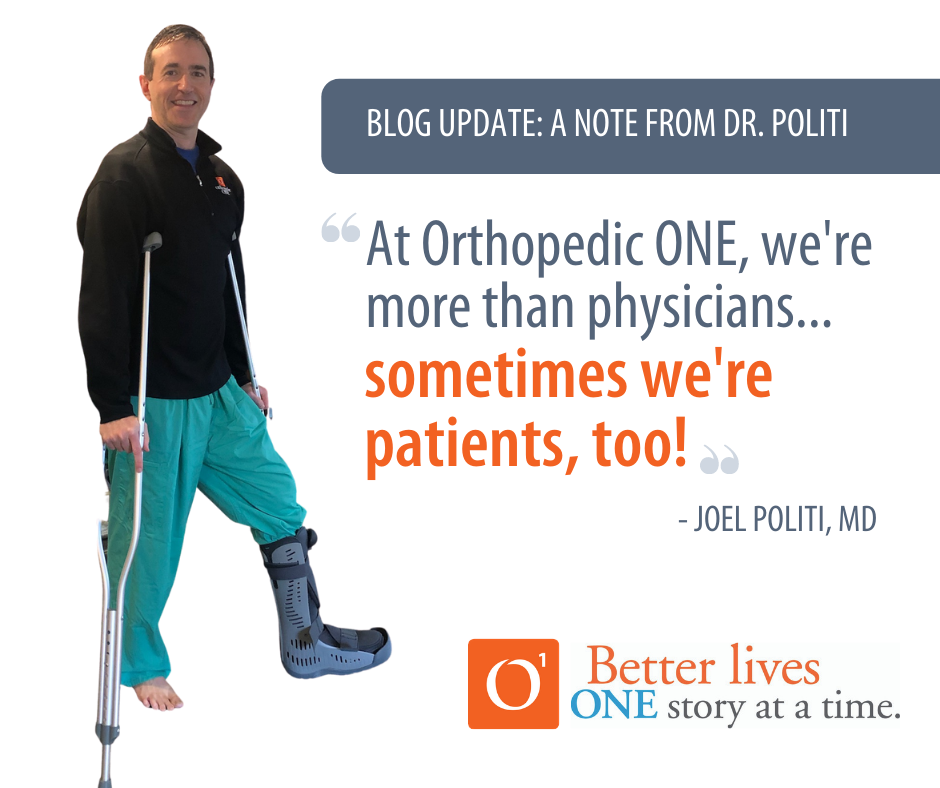 I'm almost 4 weeks into my recovery and I'm doing great! I look forward to returning to the office next week - and helping my patients get on the road to their own recoveries. It's moments like this that provide a stark reminder of how much we can take our movement for granted. I'm grateful to serve in a profession that every day allows me to help people get back to the things they love most. I can't wait to get back to my morning runs!

Thank you to those who have reached out to express concern and well wishes! And thank you to my partners and care team who stepped up to make sure my patients were well taken care of in my absence.