Patient Stories
Imagine you could hit the reset button on your life. 34 years ago, I broke my knee in about 40 places. Over time, my ability to do the things I love to do diminished and disappeared. Biking, hiking, even a simple walk. A block was too much after a certain point, and as a normally very active person, I realized I had become confined and was missing out on being alive. I delayed as long as I could, then knew it was time to change things.
Orthopedic ONE is clearly the ultimate destination for anyone in Columbus Ohio, or anywhere else for that matter. Amazing patient care, and I was fortunate enough to have a very involved and talented doctor, Michael McShane, M.D. Not 2 weeks after the surgery my daughter said, "Dad, you're taller!" when she saw me walk without a limp or the hunched over stance she had seen me in her entire life.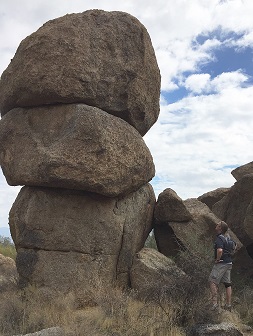 Recently, while on vacation, I did a 6 mile hike through the desert and realized how much I had been missing out on. So did my wife, who was doing these types of activities alone. I had forgotten how much I loved being out there, and I have my life and the joys of mobility back again. There are simply no words to describe it!
Thank you, Orthopedic ONE. Everything that was old is new again.
Jeff Pinkham, Ph.D.
I was referred to Dr. Feibel following a freak accident that caused a deep cut on my ankle that impacted the bone and severed my Achilles Tendon in the process. Dr. Feibel and his staff have given me the very best care for the last four months. I feel that with their help, I will get to keep my ankle! Everyone in the office has been so kind and understanding throughout this ordeal and I really appreciate all that has been done for me. I know I still have a long way to go with my treatment before I will walk again, but I feel I am in very capable hands working with Dr. Feibel. I highly recommend anyone that needs orthopedic foot and ankle surgery to contact Orthopedic ONE and set up an appointment with Dr. Feibel's office! ... Read More
I found myself hearing words that seemed very devastating to me. "I'm sorry the knee injury you have is very serious and a life changing event". That little sentence left me with fear to go along with the intense physical pain radiating through my body.
I felt numb to the idea that the little things I enjoyed may never happen again. I could give up my love for hiking; but how would I ever accept the fact that this inactive status would render me unable to care for twin grandbabies who were about to be born, and my little grandson who would join them the same week? Would I ever be able to play with my other three grandkids? Could I really accept the news that I may never walk around the zoo with my family? Would I be able to finish my teaching career, which involved me spending hours each day standing in front of students lecturing?
What may seem like simple questions drove me to explore other options and another orthopedic specialist's opinion. As I researched and checked references, I decided to call Orthopedic ONE. It seemed like it took me forever to explain my injuries and my new expected lifestyle. My first thought, "I want the doctor who does knee surgeries on young soccer players, Dr. Peter Edwards". It felt kind of silly in my heart that a 52 yr old patient would be valued the same as an athlete. However, I was pleasantly surprised that Dr. Peter Edwards and staff immediately encouraged me! Dr. Edwards was very honest, I was going to need to work on intensive therapy every day for the knee to reach full potential and therapy would not be easy.
Through the amazing care from my team at Orthopedic ONE and Dr. Edwards leading the way, I was determined to enjoy the little things in life. This determination was built through the motivation I received from my care team at Orthopedic ONE! My husband and family became my cheerleaders away from the office, as anyone who has been through it will tell you, everyone needs additional support to get through intense therapy like this!
The words "this injury will be life-changing" wasn't a false statement. The knee injury has changed my life for the better! I now recognize the importance of appreciating the little things in life. I can now enjoy hiking, playing with my grandkids, being active with my family. I am even more determined to continue enjoying the little things than I was before my injury!
Thank you Orthopedic ONE and Dr. Peter Edwards, your quality of care and concern gave me back the simple joys in my life!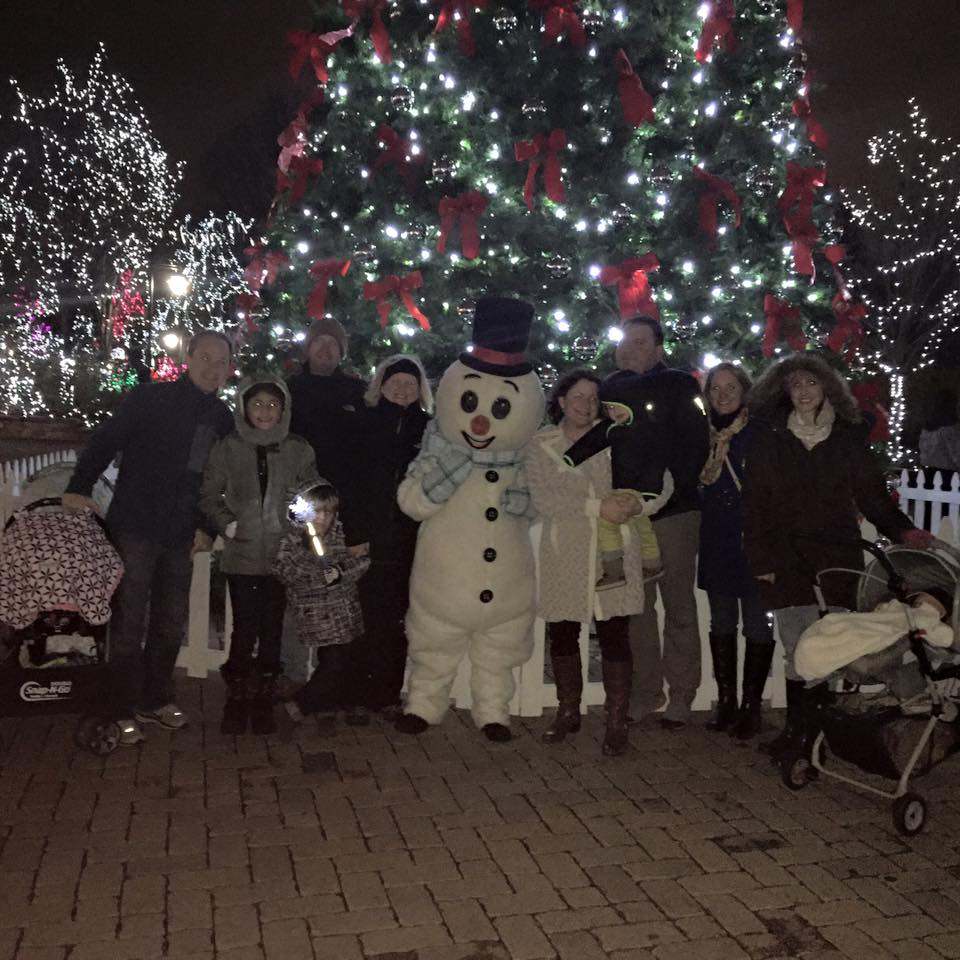 I injured my shoulder on August 23, 2017 and began my journey to recovery with Dr. Jeffrey Backes the following week. We immediately started planning for my imaging, and through it we discovered that I had suffered a Hill-Sachs lesion and that my socket was broken. I was in a considerable amount of pain and was scheduled for surgery on September 15th. After the procedure, I immediately started working on small range of motion exercises. I developed a case of hiccups, so I stopped all pain medication, with the exception of Ibuprofen, 36 hours after surgery. My wife, who is an RN, asked if I was still in pain. I assured her that my pain level was next to none compared to what I had suffered after the injury.
Throughout the process, Lindsay, Dr. Backes' Medical Secretary, was able to square away my FMLA paperwork, which presented its own set of challenges apart from my physical recovery. Lindsay was more than helpful and always wore a welcoming and friendly smile.
About a week after surgery, I began attending physical therapy, and I spent the next 2 1/2 months working with Jon at Orthopedic ONE's physical therapy location in Hilliard. We worked on range of motion to start, and by the time I completed therapy, he had not only developed challenging exercises, but he became kind of a "personal trainer" to me. I truly valued his input. I was also working on my own, advising him of my personal progression, and we developed a professional friendship while working together. My experience throughout the process was like none other. I have rehabilitated at other facilities and none by any means, come close to Orthopedic ONE! I was challenged not only to rebound from my injury, but to become better overall. I have gained my health back to almost 100% and am now working towards being more physically fit than I was prior to my injury!
My most recent appointment with Dr. Backes was a real self-esteem boost. My range of motion is back to where it was prior to my injury. I was especially proud to reflect on my progress, because Dr. Backes shared that my range of motion is better than his was after he endured a similar injury when he was a student athlete!
I tell everyone I can about the exceptional quality and level of care I received at Orthopedic ONE! Dr. Backes worked a miracle on me and I wouldn't be where I am now without the support I got from Lindsay and Jon. I feel like my quality of life is better now than it was before the injury and like I have a renewed sense of purpose as well!
Orthopedic ONE Hand patient, Karen Collins, shares her story on Good Day Marketplace with Cameron Fontana. Standing alongside her Hand Therapist, Heather Mitchell, you can see the bond that the two of them have formed throughout Karen's rehabilitation. Karen's story, like so many of our patients, includes pain and perseverance. Perseverance to not "live" with and accept the pain, perseverance to seek treatment, and perseverance to give rehab her all. Now she is back to living a full life - with no limitations. Our best to Karen, her supportive husband, and a Grandson that keeps her on her toes and full of life! Check out Karen's story in the interview here.