HOW CAN WE PREPARE AND RESPOND TO SUDDEN CARDIAC EVENTS IN SPORTS?
At the start of 2023, sudden cardiac arrest became a concerning buzzword within the sports community. Recent events in local and national headlines have resurfaced this conversation, and we are reminded that proper planning and quick medical intervention puts athletes in the best possible position when the unexpected happens.
Stories like those in recent news also reinforce the value of on-site Athletic Trainers and Sports Medicine Providers, and the critical role they play in sports and keeping athletes safe.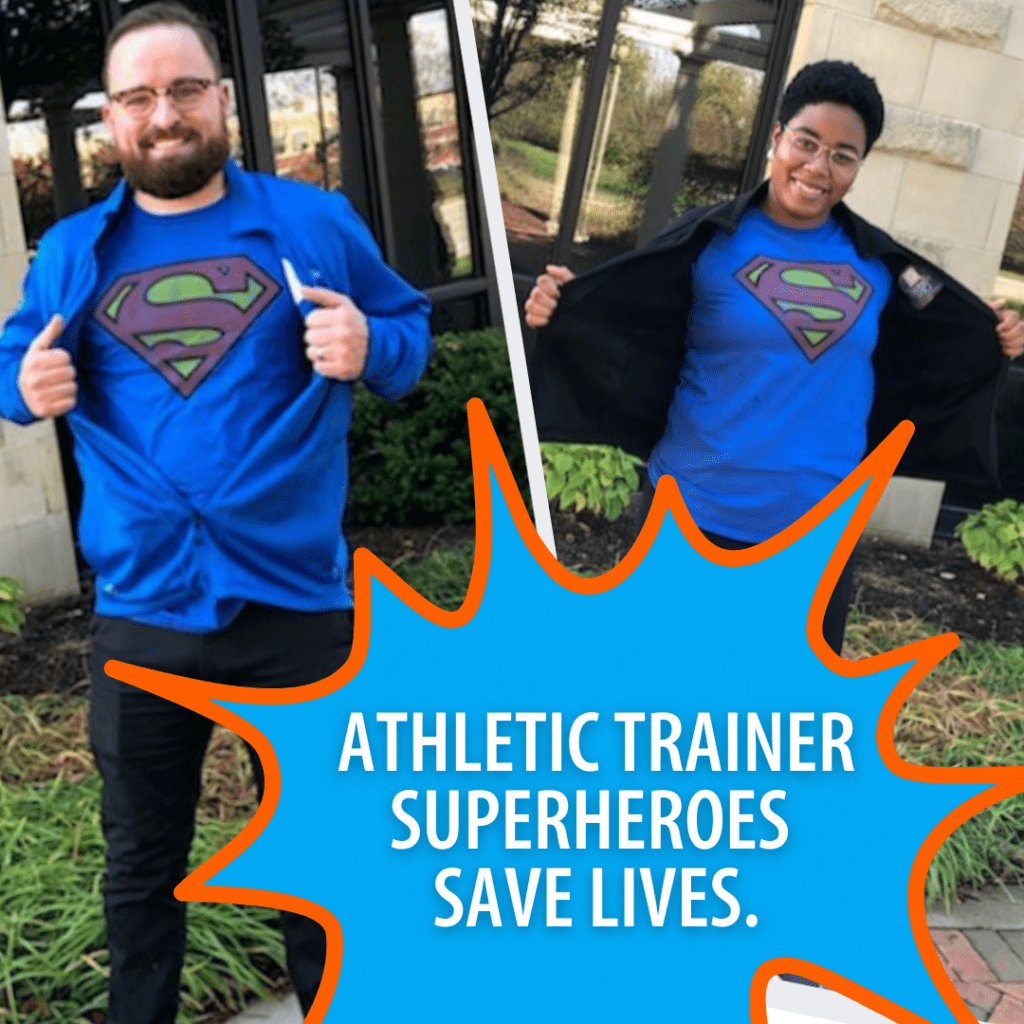 Orthopedic ONE has direct experience managing these difficult situations. In recent years, two of our "superhero" Athletic Trainers (as we like to call them) responded to athletes suffering from sudden cardiac arrest during play. With the quick activation of CPR and use of an AED (which we always carry), two lives were saved. Read about these amazing heroes here.
These events have reinforced our standards and prompted increased efforts to prepare our Sports Medicine Partners and the community on how to be better informed and educated about sudden cardiac arrest. 
What is Sudden Cardiac Arrest?
Sudden cardiac arrest (SCA) is when the heart unexpectedly stops beating thus impacting the blood flow to the brain and vital organs which can lead to sudden cardiac death (SCD). The best chance of survival for SCA is immediate care to the athlete in hopes of restoring a heartbeat ideally with the use of cardiopulmonary resuscitation (CPR) and an automated electronic defibrillator (AED). Quick recognition, action, and use of CPR and an AED can significantly impact survival; Every minute counts. There are various causes of sudden cardiac arrest such as an undiagnosed medical condition, family history, or direct impact, which can lead to commotio cordis.
How to be Prepared – and How to Respond
The recent attention and awareness surrounding sudden cardiac arrest may cause fear or doubt regarding participation (or your children's participation) in recreational sports, youth sports, or other sporting activities. Avoidance is not the answer. We should encourage continued engagement in athletic activities for people of all ages. There are steps one can take to identify if they are at an increased risk, to expand their knowledge about the condition, and to be able to respond when an emergency occurs.
LEARN.
Ohio's Lindsay's Law works to educate athletes, coaches, parents, etc. regarding sudden cardiac arrest and sudden cardiac death. This is a requirement for all youth athletic participation but should be thoroughly read and understood, not just signed.
TRAIN.
CPR courses are offered through the Red Cross and the American Heart Association (as well as other organizations). There are various engagement levels (online, in-person, skills checks, etc.) to fit various needs and learning styles.
The Sports Medicine Team at Orthopedic ONE offers our sports outreach partners the opportunity to host CPR courses for coaches and staff and consults with our partners about access to and purchasing of AEDs.
PLAN and PRACTICE.
Have an Emergency Action Plan (EAP) for your facility and the places you train or play. It is important that your EAP is written, posted, and rehearsed with your staff and within your facility.
As an athlete, parent, or coach, you can prepare your own plan, in the absence of one at your club or facility. Get started by reviewing the EAP recommendations from the National Athletic Trainer's Association.
The Sports Medicine Team at Orthopedic ONE consults with our sports outreach partners about the important aspects of an EAP and provides support in creating the written document and coaching through the practice of the plan.

The Sports Medicine Team at Orthopedic ONE is comprised of physicians, physical therapists, and certified athletic trainers who work together to return athletes to their pre-injury condition through prevention, evaluation, treatment, and education. Our goal is to keep athletes out of our office and on the field. We partner with athletic clubs, facilities, and organizations throughout the region to care for thousands of athletes. Learn more about Sports Medicine Outreach at Orthopedic ONE.
Back