Practice growth highlighted in Columbus Business First
Columbus Business First | September 16 | By: John Bush
Read the article at BizJournals.com or read in full below.
Orthopedic One to open three new locations, move into new Westerville headquarters in coming months
A physician-owned orthopedic surgery practice has big growth plans in Central Ohio.
Orthopedic One, which currently operates nine physician offices as well as several other therapy service and hospital/surgery centers in the region, is opening three new locations and moving its headquarters. The company also has added five new physicians to its existing practices in recent months, increasing its roster to 63 orthopedic and musculoskeletal specialists.
Here's what Orthopedic One has planned in the coming months:
New locations
The practice will open a new facility called Crosswoods Physical Therapy and Sports Medicine at 8080 N. High St. Orthopedic One says it will support demand for sport-specific prevention, performance and rehabilitation services.
At 18,000 square feet, the existing, freestanding building the group purchased will become its largest standalone physical therapy facility. This location will employ roughly 20 physical therapists and two athletic trainers.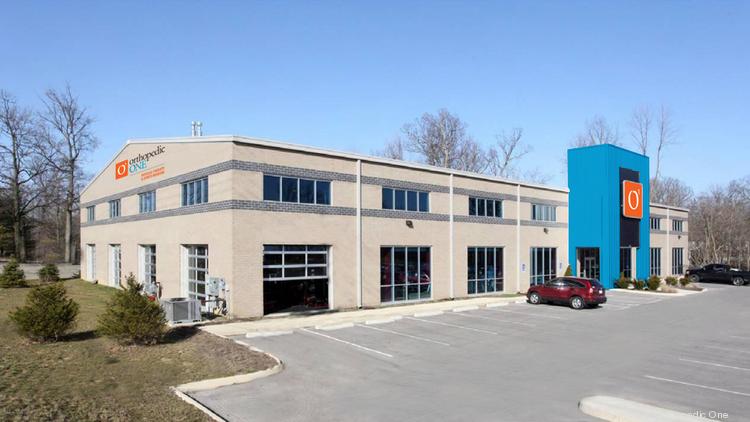 In Canal Winchester, Orthopedic One is leasing 3,000 square feet in a newly constructed therapy clinic at 7750 Diley Road. Located across from an existing Orthopedic One physician office, this will be the group's smallest standalone physical therapy facility. It will employ roughly four physical therapists.
The new space, called Diley Ridge Physical Therapy, will support increasing demand for therapy services — specifically in the communities of Canal Winchester, Lancaster and Pickerington, Orthopedic One says.
In Dublin, the practice is leasing 8,400 square feet inside the existing Perimeter West Medical Center. This is roughly double the size of Orthopedic One's former clinic space in Dublin. The group will maintain its current location at 6840 Perimeter Drive, but will only offer therapy services at this site.
This new facility will employ nine physicians and 15 associates who will provide on-site imaging and hand therapy services. It will be open for appointments five days per week.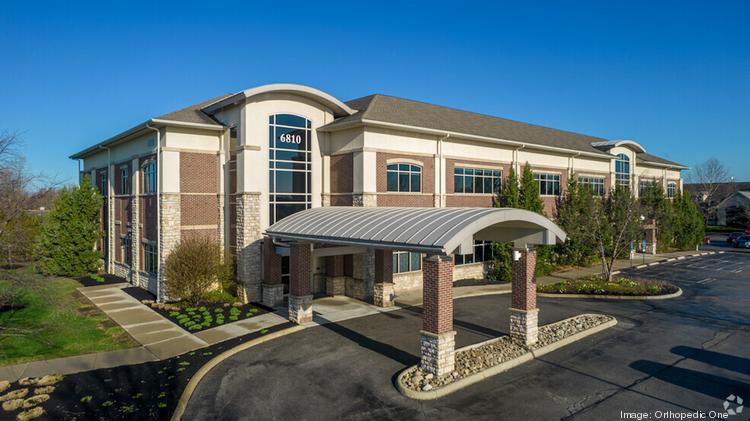 All three of these locations will open this fall, and Orthopedic One has or will spend approximately $1.5 million in construction and improvements to the sites.
"This is an exciting time for Orthopedic One as we pursue several growth initiatives to address increasing demand for quality, physician-led orthopedic care in our communities," said Orthopedic One COO Mark D'Aloisio, who will become CEO on Jan. 1 following current CEO Tim Smith's retirement. "More patients trust us with their musculoskeletal care than any other practice in central Ohio. Earning that trust means we must consider every opportunity to ensure patients have access to the highest quality care — at the right time and the right location."
New headquarters and clinic in Westerville
Meanwhile, the practice is on track to open its new headquarters and clinic in Westerville in April 2023. The company broke ground on the estimated $24 million, 80,000-square foot building in October after nearly two years of delay, Columbus Business First previously reported. Currently, the skin of the building is mostly complete and much of the remaining work will be on interior buildout, Orthopedic One says.
Located at Polaris Parkway and Africa Road along Westerville's "medical mile," the four-floor facility will house more than 200 associates and its clinical space will offer 12 physicians across every orthopedic specialty. Services offered at the new location will include physical therapy, total joint therapy, MRIs and hand therapy. In addition, the site will house administrative offices, as well as community meeting space, centralized business operations and a physician clinic.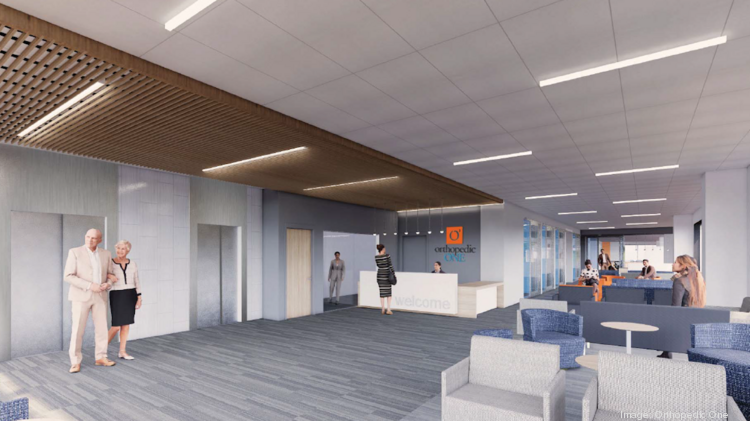 The new facility will allow the group to consolidate much of its administrative functions at this new office, freeing up space at other Orthopedic One facilities for increased clinical capacity, the company says. Eventually, Orthopedic One plans to vacate its current Westerville office on Cleveland Avenue.
The building was developed by Daimler Group and designed by Moody Nolan, Inc.
Back