News and Events
Voted #1 in the 2017 Columbus Dispatch "Cbus Top Picks" for both Orthopedics and Sports Medicine
The Columbus Dispatch asked Central Ohio to tell them who they count on for products, services and entertainment. To tell them which local companies are the best of the best. And Orthopedic ONE is thrilled to be voted the CBUS TOP PICK in both categories we were nominated in - ORTHOPEDICS and SPORTS MEDICINE!

Continue...
---
New Research says sport specialization in young kids can increase risk of injury
Are we pushing our young athletes to specialize in a single sport too soon?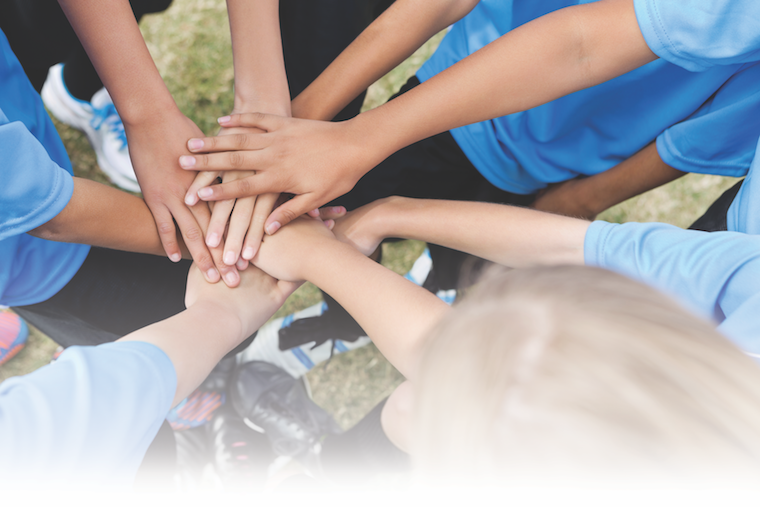 There are so many opportunities to play year round here in central Ohio and across the country, and the latest research from the American Journal of Sports Medicine says an increasing number of children are focusing on one sport, "often because parents and coaches are enticed by the possibility of scholarships and professional participating, increasing emphasis on sports accomplishment and perceive value of elite competition."

Continue...
---
Dr. Ken Westerheide discusses Steeler's Ryan Shazier's recent back injury on 105.7 The Zone
In arguably one of the most physical NFL games this year, Steelers' Ryan Shazier suffered what appeared to be a spine injury following a head first tackle. Dr. Ken Westerheide discusses the injury and what it could mean for Shazier's career with Bruce Hooley and Chris Speilman on 105.7 The Zone. Listen here.

Continue...
---
Dr. Michael McShane Recognized Through the OhioHealth Foundation's Grateful Patient Program
Orthopedic ONE surgeon, Michael McShane, M.D. was honored as part of the OhioHealth Foundation's Grateful Patient initiative. This program recognizes when patients contribute to the Foundation in honor of a doctor or nurse who has provided them with exceptional care.
Congratulations, Dr. McShane and Team!!!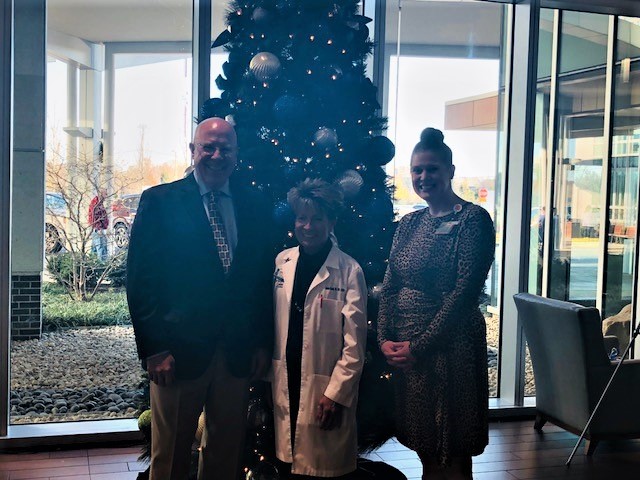 ---
Orthopedic ONE patient Karen Collins talks to Good Day Marketplace
What happens when your physician and therapist work "hand in hand" to help you meet your goals? Find out in this great interview on FOX 28's Good Day Marketplace. Hear Orthopedic ONE patient Karen Collins talk about her journey back to the things she loves most.
Continue...
---
Orthopedic ONE voted Best of Business 2017
It's official. Our patients are the best. For the third consecutive year, Orthopedic ONE has been voted Best Orthopedic & Sports Medicine Practice and Best Physical Therapy Practice in Columbus CEO magazine's 2017 Best of Business Awards. More than 53,000 unique votes were cast in the reader poll for 2017.
Continue...
---
Foot and Ankle Care - Finding the Right Specialist
On average, Americans take 7,500 steps per day (or more if you're active). This places an enormous amount of stress on our feet and ankles. It's no surprise then that many of us experience some type of foot or ankle injury in our lifetime – ranging from bunions to heel pain to complex fractures.
According to the AOFAS, there are 26 bones and 33 joints in the human foot and ankle, and the height of arches and the shape of the toes vary from person to person. There are many things we can do to keep our feet healthy, but when foot and ankle conditions arise or injuries occur, it's helpful to understand your options and seek out a physician with the background and experience to provide you with the best care possible.

Continue...
---
Orthopedic ONE physicians voted 2017-18 Best Doctors in America®
Several Orthopedic ONE physicians were recently voted one of the
Best Doctors in America® for 2017-2018. Nominated and selected by a group of central Ohio physician peers, this list was featured in an October issue of Columbus Business First.
Congratulations to the following:
Continue...
---
Dr. Melaragno featured in Business First's Best Doctors issue
Get to know Dr. Paul Melaragno in this great Q&A featured in the 2017-2018 Best Doctors in America® special section published by Columbus Business First.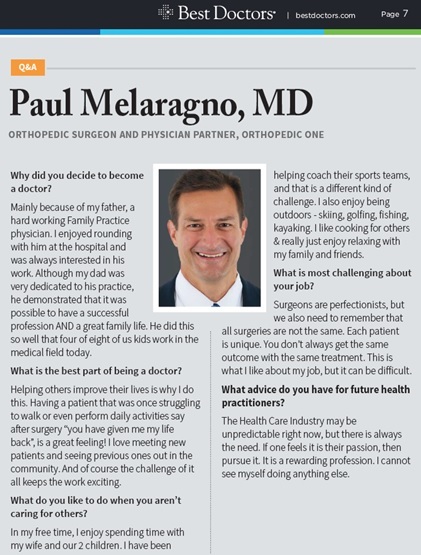 Continue...
---
Dr. Scott Van Aman discusses Celtics' Gordon Hayward's gruesome ankle injury on 105.7 The Zone
The NBA's Cavs and Celtics opener on Tuesday night brought a win for Cleveland, but the Celtics' Gordon Hayward suffered a terrible ankle injury. For many, it was hard to watch. Dr. Scott Van Aman was on air this morning with Spielman and Hooley at 105.7 The Zone to discuss what happened and what Hayward's recovery may look like. Listen here.
Continue...