On a Mission – James Popp, MD and Family Travel to Santo Domingo
Dr. Popp, accompanied by his daughter, Callista, son, Maximos and niece, Victoria, spent the week of June 5, 2017 on a Mission Trip in Santo Domingo, Dominican Republic.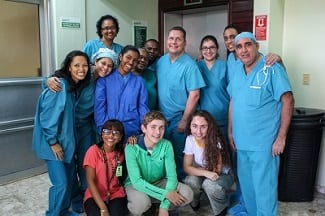 The trip was coordinated through CURE International, a faith based non-profit dedicated to healing and serving children with physical disabilities. CURE Dominican Republic was CURE's first presence in Latin America. Located in the capital city, the pediatric orthopedic hospital provides inpatient surgical and rehabilitative care to disabled children.
Dan Ruggles, DO, longtime Popp family friend and pediatric orthopedic surgeon, was serving on a long-term mission and reached out to Dr. Popp knowing he would answer the call to lend a hand. The trip quickly turned into a family affair. Callista joined through Columbus Academy, as part of her service commitment, where she collected items and donations for the trip and spent over 45 hours with the children in the hospital. Victoria, 19, who is interested in pursuing medicine as a career and is bilingual, volunteered her time as a translator in the operating room where English was minimal. Max, who couldn't be left behind, also spent countless hours playing with the children and bringing lots of laughter and smiles along with him.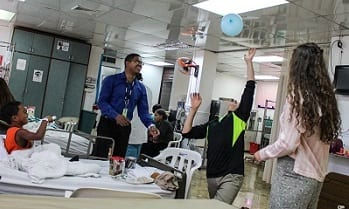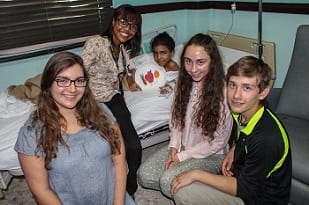 Throughout the week, Dr. Popp performed a total of 36 hand and upper extremity surgeries and witnessed firsthand the desire these children and their families have to change their lives for the better. Dr. Popp was honored to jump-start these children on a path to a better life by correcting severe, disabling childhood hand deformities. He also spent time teaching one of the local orthopedic surgeons, Felix Santana, MD, new techniques in hand surgery – and Dr. Santana returned the favor by teaching Dr. Popp a little Spanish.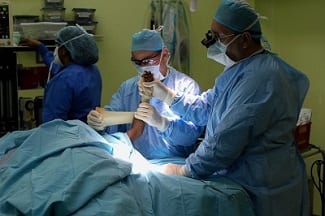 A special thanks to the Surgery Center at Easton for their very generous donations of equipment and supplies for the trip.
Back