Orthopedic ONE Physician to Retire in September 2015
Happy Retirement Dr. Nancy Vaughan. You will be missed!
After 17 years of providing excellent medical care, it is with mixed emotions that we announce the retirement of Orthopedic ONE physician, Nancy Vaughan, MD. Dr. Vaughan joined the Ohio Orthopedic Center of Excellence more than 12 years ago and has been a beacon of patient centered care. Dr. Vaughan's last day in office is September 30, 2015.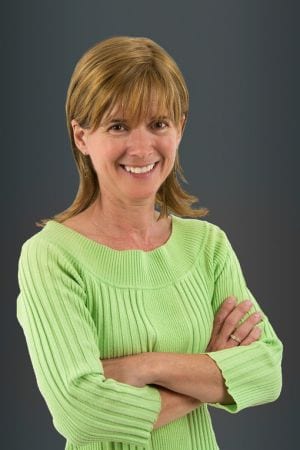 "It was my life's dream and passion to be the best physician I could be. It has been an honor and a privilege to care for my patients and I sincerely hope I have been able to help them in some way." – Nancy Vaughan M.D.
Dr. Vaughan, a Board Certified Physiatrist, cared for patients at the Sawmill Road location. Her practice focused on the non- operative treatment of back related pain and encompassed a wide variety of conservative treatment options. As part of her approach to care for the whole patient, Dr. Vaughan educated patients with spinal disorders and injuries about medications, nutrition, activities, and exercises to help alleviate pain and discomfort.
Dr. Vaughan was chief resident at The Ohio State University Medical Center and class valedictorian at Wright State University School of Medicine. She has received many accolades during her years in medicine. She was a member of the American Association of Neuromuscular and Electrodiagnostic Medicine as well as the American Board of Physical Medicine and Rehabilitation.
There is no doubt that Dr. Vaughan will be missed by the staff that she has worked so closely with, and by her patients. Dr. Vaughan encompassed so many attributes that made for happy patients – she was always present, truly cared, and provided exceptional medical treatment.
Please join us in wishing Dr. Vaughan many happy years in retirement. We sincerely appreciate her time with Orthopedic ONE.
Patients of Dr. Vaughan who wish to continue care with another physician at Orthopedic One can click here to view a list of providers in this specialty, or you may contact the office to arrange for an appointment with another provider.
Back