Dr. Holzaepfel Announces His Retirement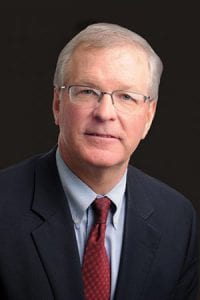 After 36 years of service to the Westerville community and to our patients, it is with mixed emotions that we announce that Christopher D. Holzaepfel, M.D., will be retiring from Orthopedic ONE as of June 30, 2021.
Dr. Holzaepfel has been a pioneer in Orthopedics in northeast Columbus for the vast majority of his career; serving as Partner in Westerville Orthopedics, The Cardinal Orthopaedic Institute, and eventually Orthopedic ONE.
A NOTE FROM DR. CHRISTOPHER HOLZAEPFEL
"It has been a privilege to have been associated with Orthopedic ONE for these many years. I
wish everyone the very best."
We wish Dr. Holzaepfel a rewarding and restful retirement with his family. He will be missed greatly
by his patients, partners, and the entire Westerville team.
Your medical records will remain at Orthopedic ONE, 560 N. Cleveland Ave. Westerville, Ohio 43082 where you can continue to receive excellent care. If you wish to continue your care with another physician at Orthopedic ONE, you should contact the office at 614-839-2300 when you need to schedule an appointment.
If you choose to continue your care with a physician outside of the group, you may download a medical record release form from the patient portal page on our website at www.orthopedicone.com and return it by mail, fax (614-839-2301), or in-person to one of the reception staff. Your records will then be forwarded to you at no charge.
Back