CADEN'S STORY
Three consecutive surgeries on the road to collegiate lacrosse
In 2020, when Caden Minniti was a sophomore at Olentangy Liberty High School he suffered a tear to his right ACL while playing football. At the time, a coach recommended he contact Orthopedic ONE. Caden and his family sat down with sports medicine surgeon Dr. Greg Bellisari who quickly scheduled him for surgery. After a successful procedure, Caden worked with physical therapist, Geoff Omiatek, and other members of the therapy team to make a full recovery.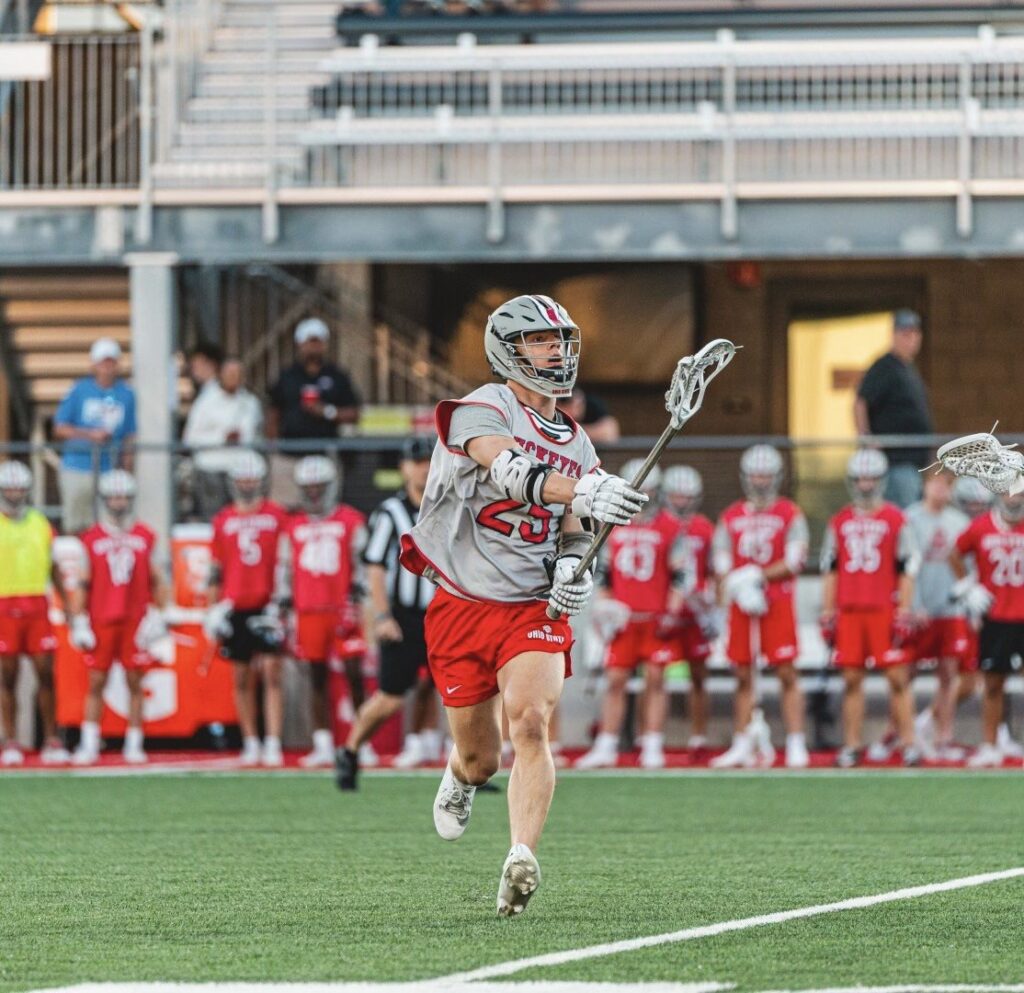 The following summer, Caden experienced an all too familiar injury during his lacrosse game that led him back to Orthopedic ONE. This time, Dr. Bellisari determined that Caden had torn his left ACL and would need to undergo a second surgery (less than one year after his first). Following, he worked through 12 months of rehab with Geoff and the physical therapy team.
According to Caden, every experience with Orthopedic ONE – from front desk through to therapy – was always positive. He found his therapy sessions to be both challenging and motivating!
Feeling strong, Caden made a return to both football and lacrosse…until his senior year, while on the lacrosse field, he suffered another injury that brought him back to Orthopedic ONE. He was diagnosed with a small meniscus tear and underwent surgical repair and a brief period of physical therapy.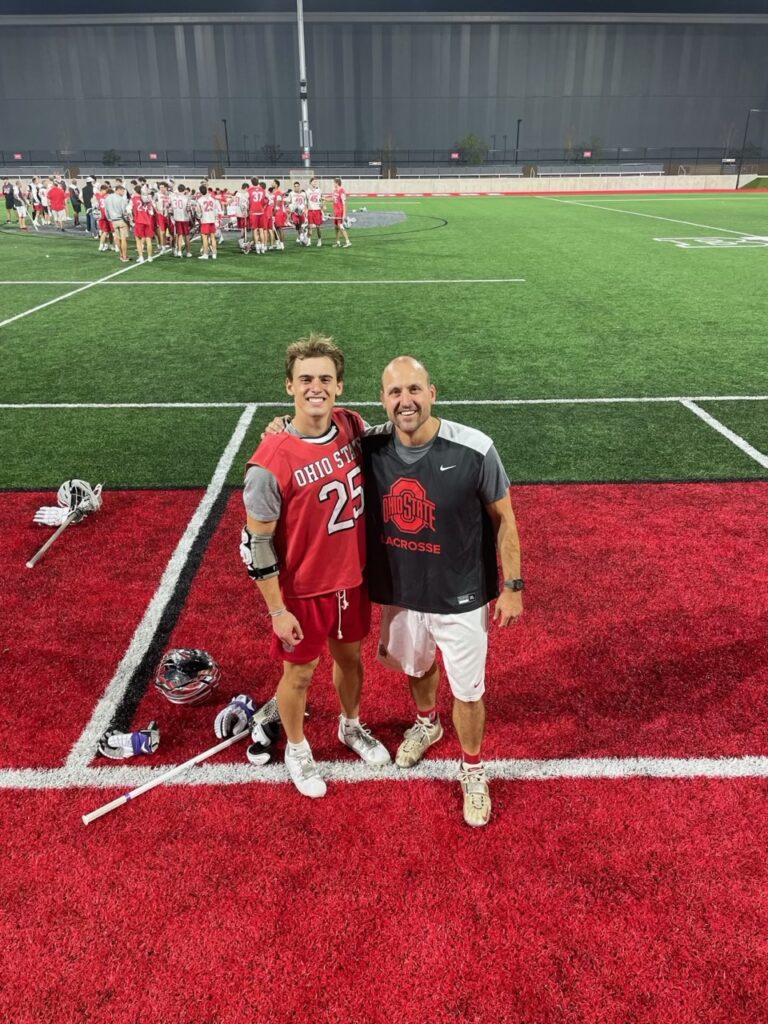 Not allowing himself to be discouraged, Caden turned each experience into an opportunity to grow and get better. Today, you can find him enjoying his freshman year at The Ohio State University playing midfield for the Men's Lacrosse Team.
Following his journey with Orthopedic ONE, he shared this, "These experiences helped me mature and grow, not just as an athlete, but in life."
Stories like Caden's remind us that sometimes an injury or surgery isn't the end…in fact, it can be the start of something better. Thank you to Caden, his family and his coaches for putting their trust in our team, and allowing us help you get back to what you love!
Back