Patient Resources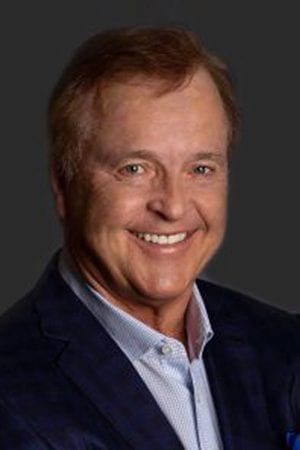 Randall R. Wroble, M.D.
Online Patient Reviews
Dr. Wroble graduated with a Bachelor of Science in chemistry for Cornell University in Ithaca, NY, where he also played varsity football. He has a master's degree in organic chemistry from the University of Colorado at Boulder.
Previously, Dr. Wroble has served as team orthopedic surgeon for the Columbus Blue Jackets, the two-time American Basketball League Champions Columbus Quest, the Columbus Xoggz (U.S. International Soccer League), and the Columbus Chill.
Dr. Wroble has received numerous accolades for his work and dedication to high school, collegiate and professional sports, including the 2013 Greg Brooks Award. Dr. Wroble was also named 2013 "Top Doc" in sports medicine by U.S. News and World Report and has been included in the America's Top Doctors® list published by Columbus Monthly, consistently since 2015.
Dr. Wroble specializes in knee and shoulder problems with a special emphasis on sports injuries. He commonly performs:
Knee Arthroscopy
ACL reconstruction
Complex knee reconstruction
Shoulder surgery including rotator cuff, labrum and shoulder dislocations
Additionally, Dr. Wroble offers advanced options such as partial knee replacement surgery.
Dr. Randall R. Wroble is well known for his dedication to the sports medicine community in central Ohio and beyond. When asked to describe his time specifically with Grove City High School, he says "When I moved to Columbus in 1992, I wanted to work with high school teams. It turned out that my partner went to school with Grove City's head football coach and since Grove city had no doctor, they invited me to take the job. That year, I stood on the sidelines with a very young athletic trainer, Larry Sutton, and immediately developed a strong professional bond and close friendship with him.

At the same time, the coaches, administrators, athletes and parents of Grove City all made me feel at home from the first day. We've been together now for 22 years–on cold rainy night and in hot crowded gyms. I have thoroughly enjoyed helping athletes through their injuries, both minor and major. It's been such a rewarding part of my life to be a member of the Grove City family.
I am constantly reminded of what Winston Churchill said "We make a living by what we get, but we make a life by what we give."
Dr. Wroble currently serves as chairman of the Ohio State Medical Association Joint Advisory Committee on Sports Medicine; chairman of the Sports Medicine Committee of the Columbus Medical Association; and member of the Ohio Athletic Training Association's Physician Advisory Group.
He also serves as team physician for the Otterbein University Wrestling program.
To view Dr. Wroble's presentation from the 2019 Orthopedic ONE Sports Medicine Symposium, click here.
Click here to download Diagnosis and Non-Operative Treatment of the Osteoarthritic Knee or watch the presentation here.
To view videos about the Mako Robotic-Arm Assisted procedures Dr. Wroble performs, click the Patient Education tab.
View a testimonial from a recent patient of Dr. Wroble:
Hospital Affiliations & Education
Education
Medical Degree

University of Illinois, Chicago

Internship/Residency

University of Iowa

Fellowship

Cincinnati Sportsmedicine/University of Cincinnati-Noyes-Giannestras Biomechanics Lab

Follow me on Twitter!!

@wroblerandy
Meet My Care Team
Jamie Measley
Education / Training
University of Toledo, B.S., Athletic Training
Ball State University, M.A., Sports Performance
Location(s)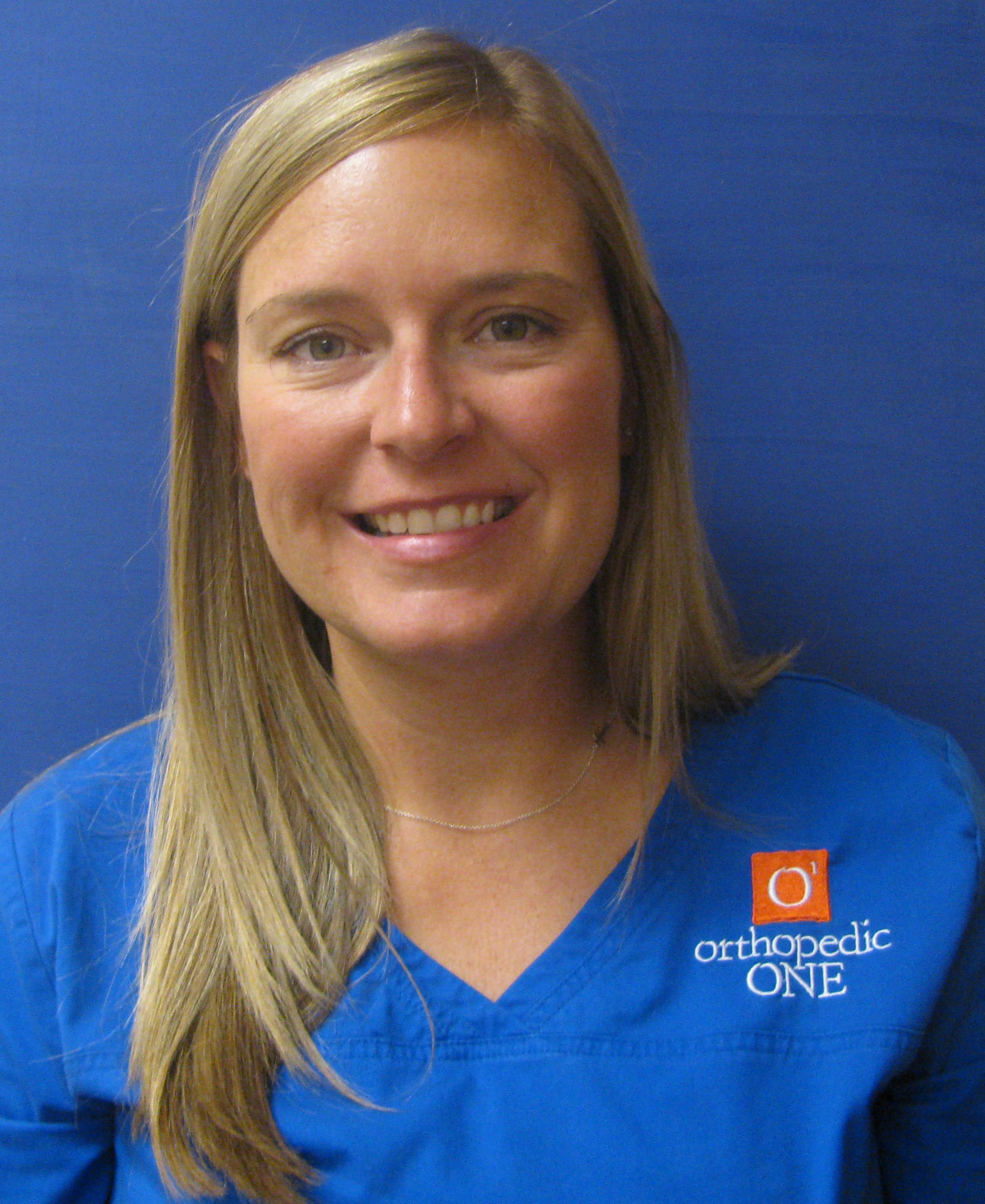 Jenny Brown
"I am so fortunate to work beside an excellent Orthopedic Surgeon and an amazing Medical Assistant. We truly have a special working environment!"
Education / Training
Capital University- B.S. in Athletic Training
How Do You Typically Interact with Patients?
During your clinical visit to our office you will interact with me after your appointment with Dr. Wroble. I will take care of any follow up questions about your appointment, schedule diagnostic testing, schedule physical therapy, schedule surgery, schedule follow up appointments with Dr. Wroble or other physicians. I may also be fitting you for a brace or assisting with any in office procedures. Outside of clinic I am available to take patient phone calls, schedule surgery with facilities, schedule diagnostic testing, obtain prior authorizations, complete FMLA/Disability paperwork and submit BWC paperwork.
Why do you work at Orthopedic ONE?
There are so many aspects of my job I love, but what I enjoy most is taking care of patients immediate needs while in clinic. I want to make them feel special and the atmosphere at Orthopedic ONE allows me to do that.
Location(s)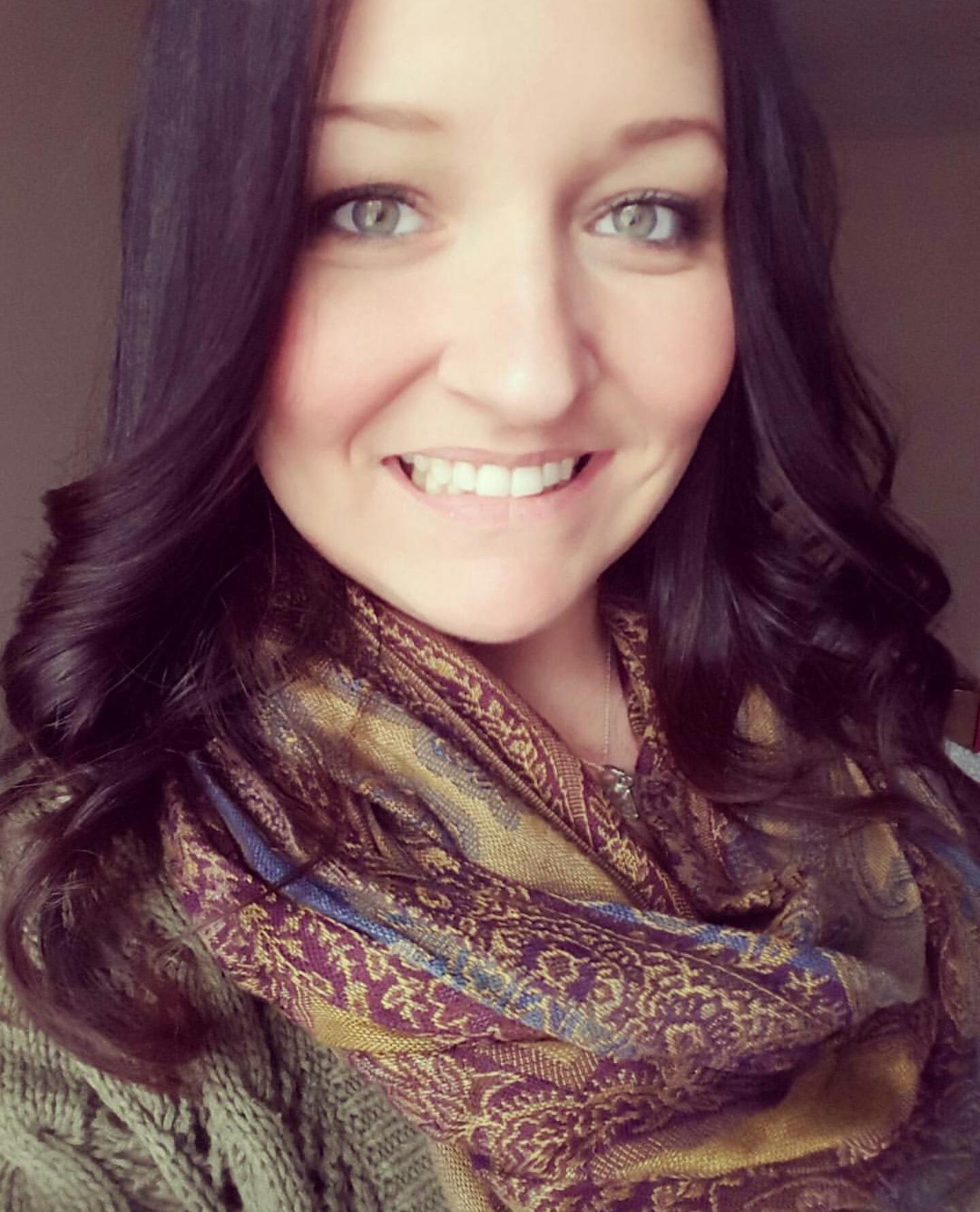 Kendra Cleland
"I have a passion for direct patient care and feel rewarded knowing my patients are happy and feel confident in our team's ability to care for them."
Education / Training
Ohio Business College-CMA
How Do You Typically Interact with Patients?
I will be available throughout the entirety of your treatment. During your clinical visits I will be rooming you, verifying the reason for your visit, checking your vitals, ordering necessary imaging, assisting with any in-office procedures and fitting you for braces ordered by Dr. Wroble. I also assist with scheduling follow up appointments and coordinating care with outside providers such as physical therapy, MRI or other physicians. When we are not in clinic I schedule testing and surgery, complete disability and FMLA paperwork, submit necessary BWC paperwork, and obtain prior authorizations as needed.
Why do you work at Orthopedic ONE?
I enjoy working with Dr. Wroble and Jenny. The atmosphere in our clinic is light and friendly. We strive to make our patients feel comfortable while providing the best in patient care. Our goal is to get you feeling better and make you laugh at least once. We look forward to the opportunity to care for you!
Location(s)
Fellowship Training
Related Blog Articles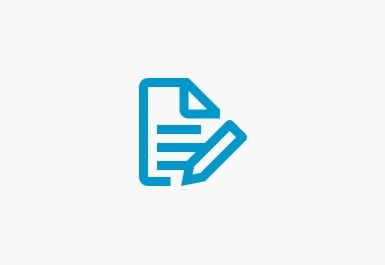 Follow along as sports medicine specialist, Dr. Randy Wroble, discusses ACL injuries in detail and provides helpful information on what to expect when an ACL injury occurs, how these injuries are...