Patient Stories
I found myself hearing words that seemed very devastating to me. "I'm sorry the knee injury you have is very serious and a life changing event". That little sentence left me with fear to go along with the intense physical pain radiating through my body.
I felt numb to the idea that the little things I enjoyed may never happen again. I could give up my love for hiking; but how would I ever accept the fact that this inactive status would render me unable to care for twin grandbabies who were about to be born, and my little grandson who would join them the same week? Would I ever be able to play with my other three grandkids? Could I really accept the news that I may never walk around the zoo with my family? Would I be able to finish my teaching career, which involved me spending hours each day standing in front of students lecturing?
What may seem like simple questions drove me to explore other options and another orthopedic specialist's opinion. As I researched and checked references, I decided to call Orthopedic ONE. It seemed like it took me forever to explain my injuries and my new expected lifestyle. My first thought, "I want the doctor who does knee surgeries on young soccer players, Dr. Peter Edwards". It felt kind of silly in my heart that a 52 yr old patient would be valued the same as an athlete. However, I was pleasantly surprised that Dr. Peter Edwards and staff immediately encouraged me! Dr. Edwards was very honest, I was going to need to work on intensive therapy every day for the knee to reach full potential and therapy would not be easy.
Through the amazing care from my team at Orthopedic ONE and Dr. Edwards leading the way, I was determined to enjoy the little things in life. This determination was built through the motivation I received from my care team at Orthopedic ONE! My husband and family became my cheerleaders away from the office, as anyone who has been through it will tell you, everyone needs additional support to get through intense therapy like this!
The words "this injury will be life-changing" wasn't a false statement. The knee injury has changed my life for the better! I now recognize the importance of appreciating the little things in life. I can now enjoy hiking, playing with my grandkids, being active with my family. I am even more determined to continue enjoying the little things than I was before my injury!
Thank you Orthopedic ONE and Dr. Peter Edwards, your quality of care and concern gave me back the simple joys in my life!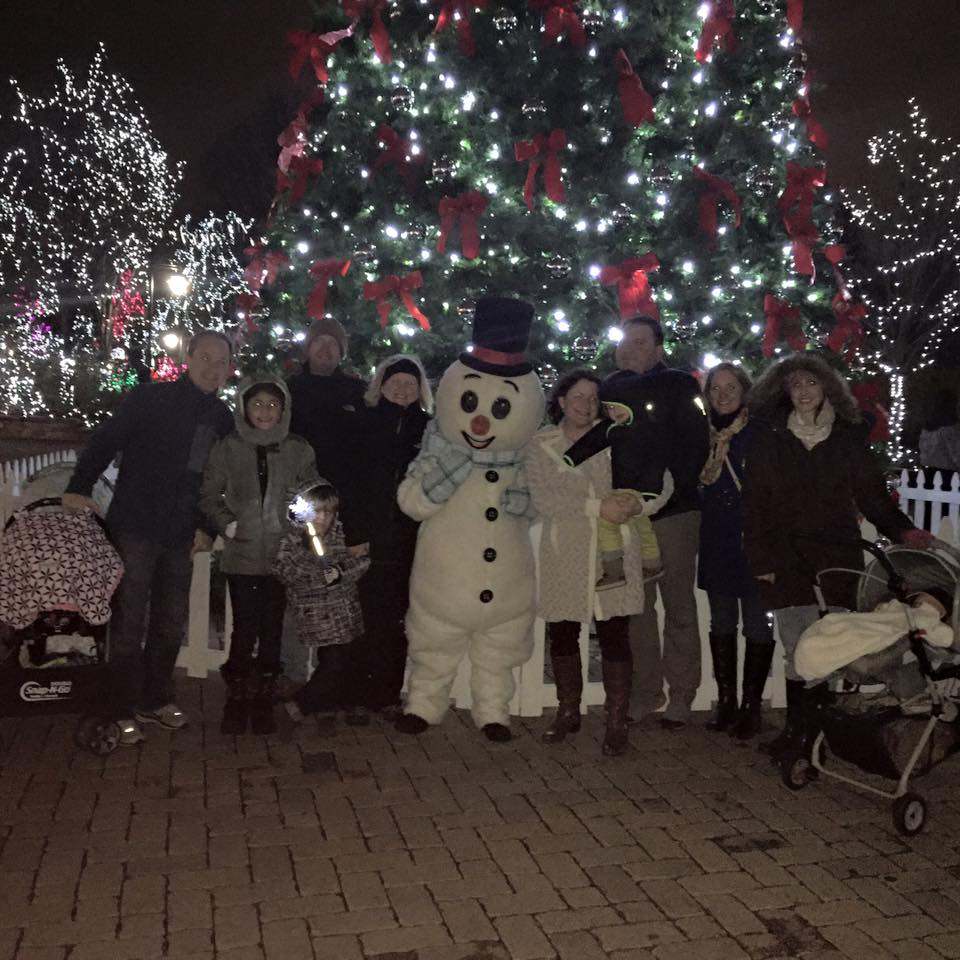 My first encounter with Dr. Peter Edwards was back in 1998, when I was 41 years old. I snapped my tib/fib 2 1/2 inches above my ankle while playing soccer. I reached out to my chiropractor, who recommended that I see Dr. Edwards. I set up an appointment with him right away and just a few days later he inserted a rod in my tibula that is still there to this day.
To my delight, I was back playing full time soccer within a few months! Part of what motivated me to push myself during rehab was the attention that Dr. Edwards paid to my injury from the first second we met.
Before long, I began experiencing wear and tear injuries in my legs, knees and ankles. With each new ache and pain, I've trusted Dr. Edwards with my care. I'm proud to say that I'm still playing soccer, but I would not be able to continue if it wasn't for the excellent treatment I have received from Dr. Edwards and his team at Orthopedic ONE!
I have referred scores of soccer players, friends and business colleagues to Dr. Edwards and I'll sing his praises anytime!
To Dr. Edwards: It's been about a year since we last saw each other. I'm the big stubborn power-lifter that tore his quad tendons last year. I wanted to say thank you for the great work you did. My knee's feel better than they have in years. I actually competed for the first time since December 2014 over the weekend (8/13/2016). To say I had a successful day would be an understatement. I managed to take the biggest squat I ever have and made it looked easy. I got myself back in the top 10 in the country, something I really wasn't sure would be possible. Here is the video.
Thank you,
Matt
I am the Mother of a child who recently had a knee procedure performed by Dr. Peter Edwards. His bed side manner was wonderful and he made sure to treat my daughter like person, not a "number". Dr. Edwards made a conscious effort to keep me informed about all aspects of my daughter's care. He even let me call in during one of my daughter's appointments that I was unable... Read More