Patient Stories
During a motorcycle race in September, I had an accident resulting in a broken clavicle.
The accident occurred on a Sunday. I had my first appointment with Dr. Latshaw on Tuesday and had surgery on Wednesday. I went back to work the following Monday.
While being able to get back to work quickly was a priority, I was most concerned about getting back on the track! I was able to get back to riding a motorcycle at full capacity this Thanksgiving at a track in Alabama.
I'm thrilled with the care I received, as well as the results!
---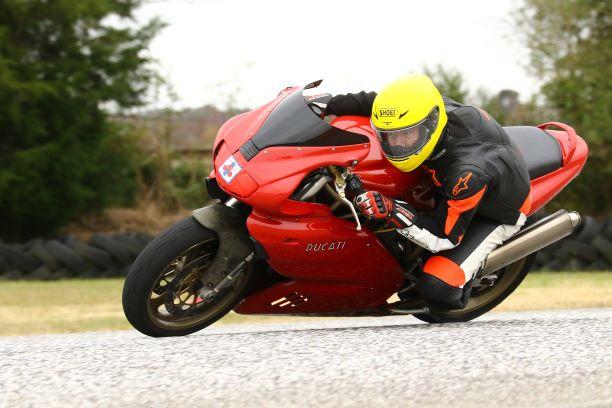 I first met Dr. Gaines over 16 years ago, at a time when another physician treated me like I couldn't possibly need surgery due to my age. After 15 months of being ignored (and a quick decline in my ability to walk), Dr. Gaines determined that I needed bilateral total hip replacements. Within one year I went from the inability to walk (and questioning my sanity) to being able to walk without pain. He has since replaced a knee and taken care of me with multiple joint issues. He discovered deformities in my hip structure from birth which explained the reason for needing surgery at a young age.
Dr. Gaines is not only an excellent surgeon, but a great person with incredible bed-side manner. I highly recommend Dr. Gaines!
Dr. Johansen performed knee replacements on both my knees in 2017. While I had to work hard during the recovery process, now I am doing activities I never thought I'd still be able to do. My quality of life has also improved beyond what I thought it could be (just take a look at the photos below from one of my recent hikes)!
Thank you to Dr. Johansen and his wonderful staff!!!

Earlier this year, Dr. Van Aman repaired my peritoneal tendon and arch. He and Courtney were very attentive and compassionate from the first visit until the final visit. They explained everything and I felt totally prepared for the surgery and recovery phase.
Tammy and TJ also did a phenomenal job with patient education. They took extra time to make sure I was prepared to care for myself at home.
Dr. Van Aman is a very talented and gifted surgeon. I am amazed at how well things have progressed. I returned to work after 12 weeks without limitations or pain. I am very grateful for the skills and expertise of Dr. Van Aman!
Dr. Feibel and his team are excellent!
I was referred to Dr. Feibel by a friend. She had an unusual case, and even though he had never done a surgery like hers before, the operation was very successful and his team did a wonderful job of taking care of her as she healed.
When I had a problem with my foot, I saw Dr. Feibel for a second option. We proceeded with the procedure he recommended, and I ended up having a complication during my recovery. He and his staff were very reassuring, supportive and showed concern for my well-being.
I feel blessed and grateful that he is with Orthopedic ONE!