Patient Stories
We love hearing from our patients. If you've had a positive experience with our practice, providers or staff, please let us know. You can submit your story here, and include photos or videos.
Dr. Martin has been helping me with my knee for a long time now. Earlier this week, he gave me a shot of cortisone. I have been pain free for two days so far, including on a one mile walk!
Dr. Martin is a great doctor and I want to thank him for keeping me going all these years!
- Leonard Hauger
---
In June of 2020, while gardening, I tripped over a dolly. The lip of the metal dolly happened to catch my lower shin and broke through the skin and hit the bone. When I got up, all I could see was the bone was exposed. My husband took me to the ER where they cleaned my wound, and I received stitches. The area ended up getting infected, and I was back in the hospital three days later and had to stay for six days.
Dr. Westerheide and his team took such good care of me. Dr. Westerheide is knowledgeable and at the top of his field. I did not have to worry about my treatment plan because he considered everything. I am grateful for the kindness and respect I received throughout the process.
Dr. Westerheide and his team do not just take care of the injury. They take care of the whole person and care about their patients. I highly recommend Orthopedic ONE to any and everyone who would need this type of service.
Thank you!!
- Celeste McCray-Aleman
---
I suffered for over a year with sciatica. My family and I have been patients at Orthopedic ONE and have had positive outcomes. After doing some research, I saw that Dr. Ferrel treated this condition and had good reviews, so I made an appointment.
My personal experience with Dr. Ferrel did not disappoint. He began with a thorough exam and ordered an MRI, which allowed him to come up with options for my treatment. We started with injections, which unfortunately did not work for me (although what works for one may not work for all). At that point, Dr. Ferrel recommended surgery. I must admit I was apprehensive, but I have the utmost confidence in Dr. Ferrel, and he answered all my questions leading up to surgery.
I am currently two weeks out of surgery and am hopeful and optimistic that I will make a full recovery. I look forward to enjoying life pain-free and returning to my normal activities.
I would highly recommend Dr. Ferrel for every aspect of treatment!
- Diane Ripley
---
Dr. Martin,
I've been meaning to write this note of thanks for quite some time but never sat down to actually do it. The thought always came to mind when I was out taking my 2 mile walk and by the time I got home, my To Do List would take over.
After having my knee replacement surgery in June of 2019, I completed my physical therapy and began taking exercise classes at the Heit Center in New Albany. As you can imagine, it was pure pleasure to participate in Zumba, water aerobics, and strengthening classes. I was there five days a week and considered my "me hour" exercise class to be the most important hour of the day.
When COVID-19 hit, my daily exercise routine crumbled. I decided to start taking daily walks in order to keep the momentum going. These walks started off slow, but over time the pace picked up, and one day I realized I was actually jogging (my version of it anyway). It was in that moment that I realized how thankful I was to have the mobility to be experiencing exercise without pain and limitations.
I wanted you to know that I don't take this gift for granted. You played the biggest role in getting me where I am today and I wanted you to know how much I appreciate it.
Sincerely,
Rhonda Bishop
- Rhonda Bishop
---
My hip pain gradually worsened over the years. I went from walking every day to not doing much of anything due to the pain.
Once I finally got up the nerve to see Dr. Ellis, the x-ray showed no cartilage in my left hip. Dr. Ellis suggested an anterior hip replacement.
Everyone involved at the surgery center was very professional and personable. I limped into the surgery center at 5:30 a.m., my surgery was scheduled for 7:00 a.m. As I was wheeled into surgery the clock showed 7:02 p.m. I was awake in recovery by 9:40 a.m. The nurse had me walking the hallway and up and down stairs about 1:30 p.m. Then I walked out to the car at 2:00 p.m.
It is like a miracle to walk with no pain. Don't let fear keep you from having this surgery. There are a few weeks of recovery-taking it easy and using the walker and then a cane. After that you are on your way to live your life! Thank you Dr. Ellis and all the people at Orthopedic ONE!!
- Anonymous
---
I injured my wrist at work, and after a couple of months of being treated by my company's doctor without good results, I was lucky enough to get an appointment with Dr. Wurapa.
He is not just a wonderful doctor, but a mentor and human with a wonderful heart. Dr. Wurapa, Brenda, Kelli and the rest of the staff are amazing! They always take the time to explain everything and answer all my questions.
Many thanks to this team who helped me get better!
- Gahanna/Reynoldsburg Patient
---
After putting up with years of pain caused by bone spurs and arthritis in my ankle, I met with Dr. Feibel to explore what options I had available to relieve the pain. After initially trying a cortisone injection (without relief), I chose to move forward with ankle fusion surgery.
Complicating my surgery and recovery was the fact I'm a Type 2 Diabetic. With encouragement from Dr. Feibel, I've been able to get (and keep) my A1C level below 7.0 and I'm happy to report that after overcoming those self-inflicted obstacles (diabetes) and due to the skill of Dr. Feibel and his PAs (Natalie and Lacie), I'm doing very well now and well on my road to total recovery.
Beyond Dr. Feibel's surgical skills is his true caring of this patients. I've never had a doctor who expressed such care, commitment and dedication to his patients.
If you are contemplating any foot or ankle surgery, I highly recommend Dr. Feibel and his team of professionals

- Mike Vance
---
My name is Dan and I am a 48-year-old ultrarunner, mountain biker and road cyclist. In the last several years, ultrarunning has become my focus and passion. Ultrarunning is essentially racing distances that are greater than 26.2 miles. Unfortunately, my outlook on running changed dramatically when my knee buckled and completely gave out during a training run a couple years ago. I felt severe pain and immediately knew something was seriously wrong. Later, an MRI revealed I had a large tear in the articular cartilage of my left knee. Upon learning this news, I started to wonder if I would ever be able to run again. Fast forward, past weeks of inactivity, sports medicine doctor visits and a few "second-opinion" orthopedic surgeon consultations, I was fortunate enough to meet Dr. Pete Edwards. We had a great discussion about my injury, my future running goals, and my prognosis. After speaking with him, I knew immediately that I wanted him to perform my surgery.
In January of 2018, Dr. Edwards performed micro-fracture surgery on my knee. Almost immediately after my post-op visit, I started my road to recovery by beginning physical therapy. During the next few months, physical therapy became my new hobby. I did exactly what I was told to do by Dr. Edwards and Amanda, my Physical Therapist. While I knew there were no guarantees, I wanted to do everything in my power to have the best possible outcome. After all, my goal was to be able to run 100-mile races again and continue to test the limits of my body and mind.

After several months of physical therapy under the guidance of Dr. Edwards, Amanda (and later Tina), I slowly began to run again. As the weeks passed by, I began to get stronger and stronger. After running a few shorter races, I finally felt confident that it was time to ramp up my training and target a big race again. In September of 2019, I finished the Hallucination 100, a 100-mile footrace at Run Woodstock in Hell, Michigan! Finishing that race was so meaningful to me. After all I had been through, I was finally back!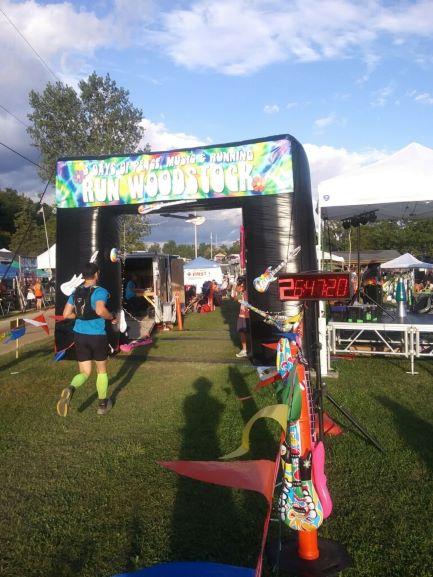 While injuries are certainly no fun at all, I can honestly say I met some incredible people along the way during my recovery. I have such great memories working with Dr. Edwards, Amanda and Tina, and I can't thank them enough for all they did for me.
If you are dealing with an injury, know that there is hope – and that there is an awesome team of professionals at Orthopedic ONE ready to work with you and get you back to doing what you love.
- Dan Patterson
---
- Daniel Kinney
---
Dr. Politi,
Five years ago today you performed a total knee replacement on my left knee. You and your team helped me through the whole healing process. It has been my "good knee" for years now, and I have been able to keep active with working, walking, riding and traveling. Thank you!!
The other one will need it one of these days; now I know now I can get through it. I appreciate your skill, kindness and informative approach very much.
Stay safe and have a great summer!
Amy

- Amy
---
I spent over two years getting regular epidural injections for my back pain, which provided anywhere from 2-3 months of relief.
After having a few physical therapy visits, I started to ask about a pulled muscle.
I ended up having X-rays, which revealed that I was a strong candidate for hip surgery. My initial surgery date was postponed due to COVID-19, but I kept doing my pre-surgery exercises. Once surgeries were able to resume, Dr. Fowler performed a miracle for me.
I am currently three weeks past surgery. My back pain is gone, and I am walking and moving with just stiffness. Thank you to Dr. Fowler, his staff, and the outstanding support from Mount Carmel Grove City. I never felt as if I was alone throughout the entire day from registration until I was released to go home.
- Grove City Patient
---
I was referred to Dr. Ferrel after being admitted to Mount Carmel East following an ER visit.
After Dr. Ferrel viewed my MRI, he said we should try an epidural steroid injection to see if that would give me any relief. Unfortunately, the steroid injection did not relieve the pain, so Dr. Ferrel came in on Christmas Eve to perform an emergency double fusion with a revision of a previous fusion.

Before the procedure, he described exactly what the problem was, how he proposed to treat it, and what to expect afterward.

After my surgery, his follow-up was even more thorough and compassionate. I had a bout of severe clinical depression after the surgery, and Dr. Ferrel immediately contacted my Internist to discuss the problem so I could receive the treatment I needed.

I feel as though I put my life in his hands, and he did not disappoint in any manner whatsoever. I have had spine surgeries in the Middle East, Texas, Virginia, and here in Columbus, and I would highly recommend Dr. Jason Ferrel to anyone suffering from back or neck pain.
- Ronald
---
I was experiencing back pain and turned to the team at Orthopedic ONE for help. First, we tried steroids, which relieved the pain for a while. But by September, my condition worsened. My leg strength began to deteriorate and I needed crutches to walk.
Dr. Hanallah and Katherine Rapp did an outstanding job getting my MRI, X-rays, and appointments set up. I ended up having surgery to fuse my L3-L5 in November. They spent as much time as needed in surgery to fix this issue and also to reinforce another lumbar fusion I had before this. Now at six months post-op, I feel better than I have in 5 years!
Adam Snyder, my physical therapist did a great job helping me recover and ensuring that I took care of my back correctly. Dottie and Charlie were great to work with during my physician visits.
This team works very well together and took good care of me throughout the process. I can't thank them enough!
- Pam Firich
---
My husband and I married in 2016 with a bucket list of traveling and hiking plans. Shortly after our honeymoon, I started to experience pain in my left hip. The pain eventually became so bad that I was not able to walk through the grocery store. After trying physical therapy and a few other doctors, I was finally referred to Dr. Ellis and in July of 2017, he diagnosed me with Hip Dysplasia in both hips, but it was worse in my left.
I underwent my left PAO and labrum repair surgery in November 2017. I was finally recovered and feeling ready for physical activity again by the summer of 2018, but I was starting to feel the same pain that I had felt in my left hip, in my right hip. In the spring of 2019, I decided to see Dr. Ellis about my right hip and I scheduled my right hip PAO and labrum repair in June. This recovery was much easier and I was cleared to start running by November of 2019! Finally I was healthy and my husband and I decided to book our first hike, to Patagonia.
On March 9, 2020, we started an 8 day, 80 mile, backpacking trip through Torres del Paine. We saw mountains, glaciers, forests covered in moss, drank glacier water, and loved every second of it! Once we finished our hike through Torres del Paine, we were supposed to go to Argentina to hike more, but unfortunately with Covid-19, we were not able to make it into the country and had to cut our trip short. But most importantly, I was able to make it through the whole hike through Torres del Paine with no hip pain!
Thank you so much Dr. Ellis and his team for everything you have done for me! My husband and I are already planning our next hike and we wouldn't be able to do any this without you!
- Andrea Walker
---
I had great results from my shoulder replacement! Now I can put on a coat and put my arm above my head without pain.
If you do the recommended exercises and work hard, you'll be pleased with the outcome!
- Anonymous Upper Arlington Patient
---
I just can't say enough good things about Orthopedic ONE! I have been treated by a couple of physicians at Orthopedic ONE over the years for various injuries and had great results. However, this latest round has really been amazing!
I tore the labrum in my hip several years ago and had it repaired. Over time, the hip joint deteriorated and all movement became extremely painful. Just walking would bring tears to my eyes and if I stubbed my toe, it would take my breath away. I talked extensively with Dr. Fowler about my options and we decided a total hip replacement was the way to go. I appreciated how Dr. Fowler took his time in answering all of my questions, even though I'm sure he has answered these same questions many times before.
His medical secretary, Heather, was instrumental in getting everything coordinated for the surgery and answering several last minute questions. She is a great right hand for him. I am also thrilled with Orthopedic ONE's Surgery Center at Easton. From the moment I walked in to the moment I walked out (yes, WALKED), I was treated like a VIP.
My physical therapist, Adam Snyder, worked with me and really encouraged me to get my strength and mobility back. He also provided a good home exercise program so I could keep up the strength and mobility we achieved in therapy. I had worked with him both before and after my prior hip surgery and enjoyed working with him so I was glad I could work with him again.
Being six months out from my total hip replacement, I feel like I have my whole life back. I can't wait for spring and summer to get here so I can enjoy working in my gardens, swimming, and pretty much anything else I want to do!
- Anonymous- Gahanna/Reynoldsburg Patient
---
Dr. Witter and his staff are great! My first epidural took my acute pain right away. I couldn't believe it, it was a miracle!
I'm grateful to Dr. Witter and have kept up with additional appointments as needed to manage the pain!

- William Hawkins
---
I've had pain in my hip and right knee area most of my life. After having my meniscus repaired, I decided to try physical therapy to see if it would help.
Although skeptical at first, I was asked what I wanted to achieve from therapy. I used to enjoy riding my bike, but just couldn't take the pain, so I stopped riding 20 some years ago. Within a week of starting physical therapy, I was riding a bike for 5 minutes and doing stretches. It was rough at first, but I stuck with it.
Within 2 weeks, I started feeling better. My physical therapist taught me what to do at home to keep improving. I began going to the gym and spent thirty minutes on the bike and an hour in the pool. I started to feel great and am doing more and more! I continue to have setbacks with my fibromyalgia, arthritis and bursitis from time to time. However, I'm in a better position to help myself deal with the pain.
This would not be possible without all the attention, help and understanding I received from my physical therapist, Courtney Altman. I highly recommend her to anyone going through pain and rehabilitation. She is a jewel to treasure for sure!
- Joni Horsley
---
Thanks to Dr. Mileti's great skills, this 77 year old golfer who had a shoulder replacement in 2018, got a Hole-in-One last month in Florida!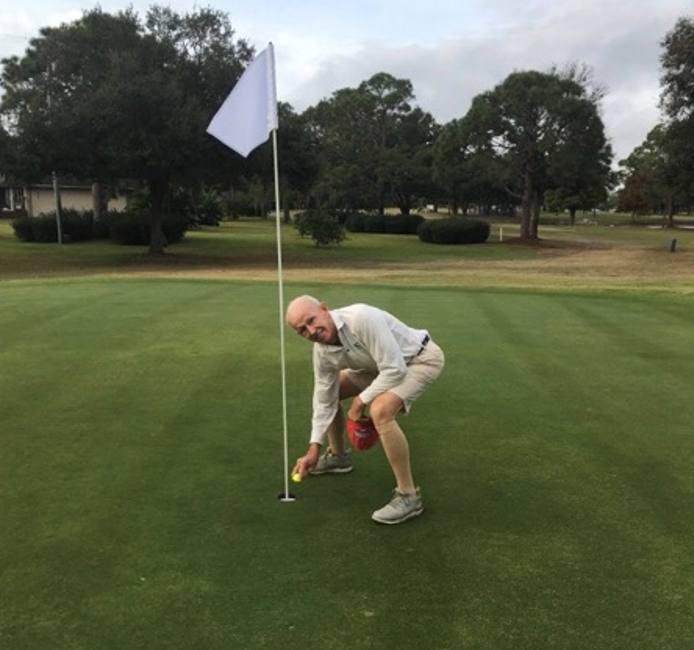 Many thanks for your help!
Gary L. Fivecoat
- Gary Fivecoat
---
My story begins with a common hip replacement in Zanesville, performed by a well-known surgeon. The surgery was not successful, so my surgeon sent me to see a trauma specialist for a revision. Unfortunately, that surgery was unsuccessful as well, and afterward I actually had to manually pop my hip back in the socket because it would pop out. You could even see it on an x-ray!
After two failed hip replacements on same side, the second surgeon wanted to do a third surgery, without really being able to tell me why the first two procedures failed. I advised him that I wanted to go to Columbus to see a specialist. He had worked with Dr. Fowler in the past. They spoke and Dr. Fowler agreed to see me and discovered that I had an infection from my previous surgeries. I scheduled another operation, so Dr. Fowler could help me get better. He took everything out, put a spacer in and left me with a PICC line, a big incision and a wound vac.
At this point, I had been wheelchair bound and unable to put weight on my right hip for 8 months. Once the infection completely cleared up, Dr. Fowler ordered a custom hip and I prepared for another hip replacement surgery. At this point, I never thought I would be able to get around without a wheelchair. Much to my surprise, I was up and able to put weight on my hip the morning following surgery!
If it wasn't for Dr. Fowler, I would probably still be in a wheelchair. He was so caring and concerned that I put my life and leg in his hands! He also had a very positive attitude, but never kept the truth from me or my family. Dr. Fowler and his medical secretary, Heather, are #1 in my book! I actually feel like Heather and I are friends, as much as we have talked!
Thanks to Dr. Fowler and his team for giving me my life back!
- Karen Crozier
---
In May of 2019 I was diagnosed for a hip replacement by my rheumatologist at OSU. A good friend of mine works at your office so I chatted with her and went ahead and made an Appt. with Dr. McShane. I put up with the chronic hip pain for a few months and was anxious to get a new hip. The surgery was on Nov. 25th and as I write this it is 5 weeks post-op and I couldn't be happier with the results. Everyone at Ortho One is wonderful and very professional. A very special thanks to Dr. McShane, Ron Hopkins, Jackie Russell, Nichole Centeno, and Jon Williams. You folks are fantastic! Thank you very much!

- Anonymous, Upper Arlington Patient
---
I had some difficulty getting insurance approval for the Synvisc injection that Dr. Triffon recommended. His team not only called me to tell me about the delay, but Deb H. went above and beyond, contacting my insurance company and staying on the line with them until my treatment was approved.
Other doctors' offices have asked that I call to get the insurance approval. Deb H. took the time to stay on the phone with the insurance company to get approval, so I could get the next available appointment. I was able to get my shot the following week, which has helped manage my knee pain effectively.
THANK YOU!
- Wendy Ehmer
---
I was referred to Dr. Van Aman by my primary care physician, after delaying foot surgery for nearly two years.
Dr. Van Aman viewed my X-ray and explained my need to move forward with surgery, in order to minimize further damage to other body parts. I was not looking forward to the 12 week recovery that he explained was needed in order to fully heal. In the first 5 days after surgery, I took minimal pain medication and after stopping the use of pills completely, I was taken back by the absolute lack of pain!
As part of my treatment, I completed 6 weeks of physical therapy at Orthopedic ONE's Therapy Services location in Westerville. At the beginning, my appointments left me with very tolerable soreness, that would only last a short while. By my last therapy appointment, I was easily completing my regimen with no pain or discomfort.
The entire experience, including all staff I encountered from reception, to nurses, to MA's, were timely, professional and always explained everything entirely. I thank you all for making "lying around healing" the only troublesome part of the entire journey!

- Peter Price
---
I was sent to see Dr. Fowler for treatment after I fell and broke my arm. I couldn't ask for a better doctor! After three months, I'm going back to work with the full use of my arm. I'm so grateful for Dr. Fowler and his team!
- Carolyn Clark
---
I suffered from osteoarthritis and knee pain for years. I knew having a knee replacement was inevitable, but needed to buy time to get my kids through high school and be able to participate in their events, graduations, etc.
I endured quarterly cortisone injections to stave off the pain as much as possible. I felt having a bilateral total knee replacement was the best option for me, but finding a doctor to do it was a challenge until I was referred to Dr. Sahai. Dr. Sahai believed in me and was even the one to suggest that I was a good candidate for a bilateral total knee replacement.
I can't say enough about Dr. Sahai! He is genuine, nice, and his skills are above all else. He did an amazing job and I truly believe that my success is due to his gifts as a surgeon. I won't say that this was an easy road, but for me having one surgery and a short hospital stay was superior to the normal route of one knee at a time. I will continue to fight through the rehab phase and physical therapy and thanks to Dr. Sahai, I will be as good as new in no time!
- Upper Arlington Patient
---
I had been suffering for almost a year. I couldn't stand for more than two minutes. I had been given injections, but they did not work. I was about to go crazy, the pain was so bad!
I swore I wouldn't have surgery, because I had heard so many bad stories. I didn't even want to have an MRI! But, Dr. Ferrel was so kind and explained every detail, so I had a good understanding of what would be done during surgery and how this procedure would help me.
I am now in the middle of recovery and doing great. I have no more pain! I am so glad I found Dr. Ferrel and the team at Orthopedic ONE!

- Bonnie Fusca
---
I was deeply impressed with everyone I encountered at Orthopedic ONE!
The first people I came in contact with were the registration associate and Janelle, the Operations Manager. Both were kind, friendly and helpful. The associate who escorted me to the exam room and took my information and the tech who took my x-rays were as polite and caring as anyone I have ever encountered under similar circumstances.
Lucas, Dr. Backes' PA, was outstanding. He made me feel comfortable and was so very understanding of my situation. I wanted to applaud him as he left the room! Finally, I must mention Dr. Backes and his outstanding bedside manner.
Caring, intelligent, knowledgeable. What a crew!!! Thank you for such a wonderful, comfortable experience.
- Anonymous
---
After more than 10 years of progressive knee pain that not only impacted my work life, but limited my recreational activity and fitness program, I am finally able to enjoy my life again!
At almost five months to the day following my total knee replacement surgery I was able to participate in and finish the Ohio State 4-Miler Race!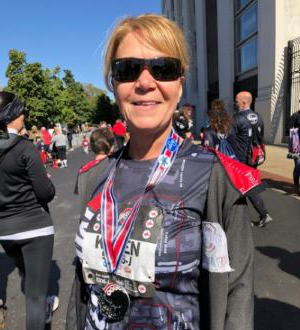 I'm so grateful to Dr. Biyani and the entire Orthopedic ONE team! Thanks for giving me my life back!
- Karen Rose
---
I had chronic pain due to sciatica for at least a year before seeing Dr. Ferrel. Walking had become very difficult and painful. Less than 2 months after my treatment by Dr. Ferrel the pain was gone!! I continue to improve every day. My thanks to the good doctor!
- Linda Myrick
---
Dr. Sahai performed a total knee replacement on my left knee in May 2018. He called me the night before surgery to make sure that I didn't have any further questions. Really, how many doctors do this?
Not only is he an amazing doctor, but he makes his patients feel at ease. I have battled weight for the last few years and he did not make me feel the least bit embarrassed or upset about carrying extra weight. Too many times doctors state "you know if you lost some weight....." and make you feel worse than you already feel. I recommend him to everyone I know. I'm just thankful that he's my doctor for future medical needs!

- Michael Rose
---
I highly recommend Dr. Brent Bickel and Orthopedic ONE! Dr. Bickel is professional, caring and easy to communicate with. I'm one month post op and surgery was a complete success thanks to Dr. Bickel and his very impressive, cohesive surgical team at the Surgery Center at Easton.
The staff at Orthopedic ONE's Gahanna/Reynoldsburg location is also very impressive. From the front office to back office everyone is respectful, considerate, professional and efficient. Great team!
Lastly, but certainly not least, Erica Winton, my occupational therapist at the Gahanna/Reynoldsburg location is amazing! I spent four weeks with Erica working through my torn muscles. Erica is extremely competent, knowledgeable and professional. She knew immediately how to alleviate my shoulder pain through exercise and manipulation. Erica went the extra mile by giving me tips and aides to make home recovery more efficient.
Thank you Orthopedic ONE for making this situation less stressful!
- Gahanna/Reynoldsburg Patient
---
In 2009 Dr Herceg fused 2 discs in my back. My pain was relieved and I have been pleased with the results.
Approximately 2 years ago I had been experiencing some numbness in my feet and lower legs. A neurology exam showed that I had some peripheral neuropathy and I was told by the neurologist there was nothing that could be done to relieve it. I was told by a sibling that I should try epidurals as that gave them some relief.
I was reluctant to try them however Dr. Herceg said he wouldn't guarantee it but that he was willing to try the injections to the sac around my 2 fused discs as they could be inflamed. I proceeded with three injections and have had positive results with each one. I now have approximately 80% of my feeling back in both feet and legs. Thank you Dr. Herceg!
- Upper Arlington Patient
---
For years, I had significant knee pain that limited my ability to live, play with my grandchildren, and even do basic activities. I knew I was ready for my life to change and have my knee replacement. At 62, I wanted to do so much more, but I never knew when my knees would give out on me. After several rounds of injections, I knew it was time.
I saw Dr. Sahai in October. I had my speech all prepared to convince him to do the surgery on both knees at one time. My left knee hurt the most, but my right knee was actually worse than the left knee. I knew that having one done would put so much stress on the other knee. Little did I know that Dr. Sahai would suggest doing both knees before I could even ask him.
I told him that I had a huge family trip to Scotland, England, Paris and Ireland planned for the coming summer. He said if I worked hard, I would have no trouble with the trip. My surgery was scheduled for April 2019 and my trip was in August 2019, so I had a total of 4 months to become mobile and strong! It was not an easy time having both knees replaced, but I had a goal and was not going to miss it or limit myself on this trip!
I competed my PT by the 8th week. I met all of my benchmarks, but knew I had to keep going. I walked and did my exercises faithfully. I am on my vacation right now and have been walking 10,000-18,000 steps daily. I climbed to the top of the cliffs of Kilkee in Ireland. It was the equivalent of 57 flights of stairs!! I made it!!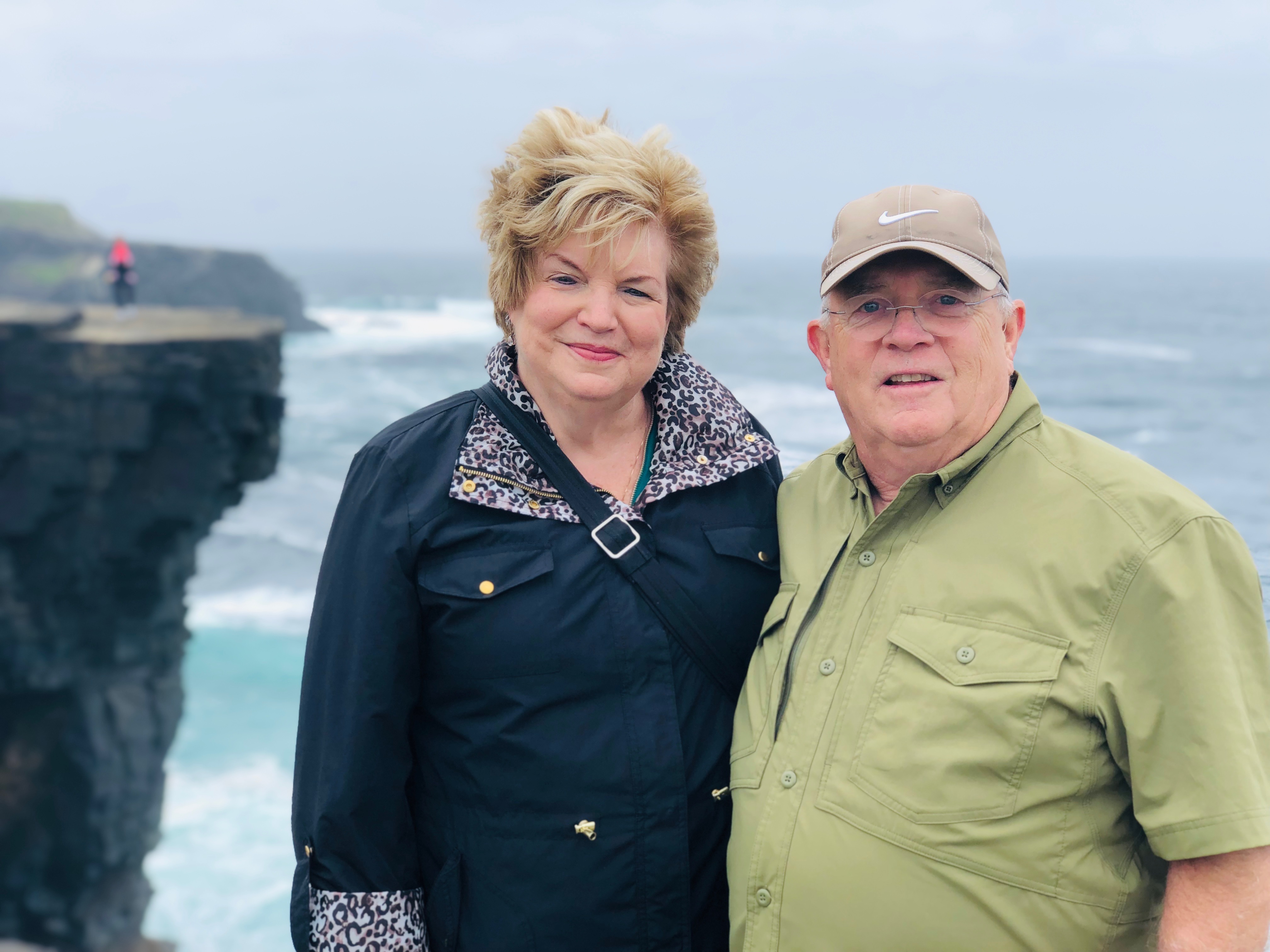 I thank everyone at Orthopedic ONE for their support and help. Dr. Sahai and his team are wonderful. He was so encouraging and kind to me! Thank you for giving my life back to me. I have no knee pain or problems. I love my new knees!

- Kim Crandall
---
I would like to recognize and thank Dr. Backes, Lisa and Kate (my PT team) and the entire staff at the Grove City office and the Surgery Center at Easton, for providing outstanding care to help me get back to better than my old self!
- Sam Williams
---
Thank you, Dr. Joseph Mileti, for all you have done for me in the past and being able to count on you in the future! I truly believe that you and your staff have been a godsend to me.
In the early 1990's I sustained a significant shoulder injury through weightlifting and being as young as I was, paid very little attention to it. I have been a blue collar worker my whole life as well, spending the last 20+ years as a steelworker. As the 1990's proceeded, the injury continued to get worse and started interfering with my sleep. I eventually gave up and quit taking care of myself and started noticing the effects of that as well, such as weight gain and a decline in my overall health.
By 2011, I knew something had to be done. I had gained over a hundred pounds and was on the verge of being diabetic and needing to go on lifelong medication. Through research and help from my family doctor (Dr. Bradley Coleman) we came across Dr. Mileti and through his referral met and started to proceed with getting my health back on track.
My shoulder replacement surgery was done in June 2012 and then the healing process began. When I first went back to my job as a steelworker, I was very timid and cautious, but in time, I started feeling more and more comfortable with my shoulder. I never gave much thought about starting to take care of my overall health again until early 2017, when I experienced a life threatening encounter. I realized I had been in "sleep mode" for the past 20 years and saw how overweight and unhealthy I had become. I knew I had to start doing something about it and began making small changes until I started noticing improvements I could build from.
At one point prior to my surgery, I swore I would never run again or be under 200 lbs. However, through time and never wanting to give up, I saw certain obstacles were beatable and goals were achievable again. From that day in early January 2017 until now, I've lost 118.4 pounds, have rejoined a gym and even discovered cardio training again. I am in my mid 50's now and feel just as good as ever and rediscovered the energy I lost some 20 years prior. I'm hoping to run with this as long as life will let me, and I feel there is plenty more left. I know NONE of this would have been possible without the surgery Dr. Mileti performed on my shoulder back in 2012.
THANK YOU from the bottom of my heart to Dr. Mileti, his staff, my physical therapists and everybody else along the journey!

- Monty Turner
---
I want to thank Dr. Latshaw, his staff and the physical therapists at the Easton location for helping me get my shoulder operational again.
I am 11 months out from surgery for rotator cuff tears and bicep tendonitis. I am back to playing tennis 3-4 times a week at the same level (or higher) than I was pre-injury and am pain free.
I can't thank you all enough, you guys are really great!
- Mike Ewman
---
Orthopedic ONE patient and professional athlete, Dan Bailey, shares his journey from multiple injuries to competing again.
"The first injury I had was a quad tendon rupture at the CrossFit Games Open in 2018, followed by a torn labrum in my shoulder. I was not in good shape mentally. I've never had a serious injury and in my head I was pretty devastated. It's not exactly the way I wanted to go out on the season...or my career.
I'm incredibly impressed with Orthopedic ONE. They were very real, very honest about what it was going to take - the hard work and the timeframe. Pretty much to the date, I was able to return to the 2019 CrossFit Games Open.
They definitely went above and beyond the call of duty for me. Orthopedic ONE got me back to doing the thing I love most."
- Dan Bailey, CrossFit Games Athlete
UPDATE: Dan recently sat down with Orthopedic ONE's Director of Therapy Services and Sports Medicine Geoff Omiatek to talk about his comeback after three surgeries and how he's progressing with continued support from Orthopedic ONE.
- Dan Bailey
---
I had spinal fusion surgery for a herniated disc in November 2014 and spinal stenosis was detected at the same time.
After about 2 years, the pain from the arthritis increased and I was referred to Dr. Thompson. He has been a complete lifesaver with periodic injections to relieve the arthritic pain in my back. All I can say is "He is God-sent!"
- Sharon Brown
---
My experience at Orthopedic ONE with Dr. Miely was one that exceeded my highest expectations for a first time experience in a practice and with a physician.
Dr. Miely was kind, interested in my problem and gave me as much of his time necessary to explain questions and provide solutions. All contributed to a positive experience, confidence in his treatment and in my outlook concerning my situation.
I have the highest confidence in Orthopedic ONE and in Dr. Miely. It was refreshing for me to feel this confidence in treatment. Thank you!
- Thomas Veregge
---
About 8 years ago, I began experiencing pain in my groin when walking. It became chronic over the years in my back and hips. It slowly started to limit my activity to the point that I couldn't walk, stand, lift, sleep or do anything physical without pain.
I felt that hip replacements were for older people, and I wasn't yet 60. I went to Dr. Fowler because I knew he used a different technique than most doctors. His anterior approach to hip replacement is amazing! I was up walking as soon as I came out of the anesthesia. I was home that night feeling great! The only medicine I needed was Tylenol and Advil.
I started physical therapy the following week and I was ready to go back to work at 3 weeks post surgery. 4 months after the 1st surgery Dr. Fowler replaced my other hip. I am able to do things I haven't done in years! Walking, standing and playing with my grandsons is possible again. I even danced at my nephew's wedding! My goals were simple, I just wanted to go to the grocery store without pain, go to the zoo with my grandsons, and clean the house without having to spend the rest of the day in pain. I feel like a new person! Dr. Fowler and his staff were wonderful to work with. He has a great bedside manner, I highly recommend Dr. Fowler!!
- Mary Modlich
---
My GP referred me to Orthopedic ONE after my left knee had been quite sore for several weeks. I chose Dr. William Barker, based on several testimonials that I found. After an X-ray and MRI, I was told that I had a torn meniscus and Dr. Barker suggested arthroscopic surgery. I had this surgery about 16 years ago and remembered laying on the couch for a week with a swollen, tender knee.
The day before my surgery, I loaded up on books and DVD's to help me pass the time on my couch. The surgery went fine and I was walking without crutches that evening. The next day I removed the bandages from my leg and walked without any crutches or a cane. The following day I was walking around outside and my neighbors were asking me when I would have the knee surgery. "Two days ago" was my reply. Nobody could believe it! Yesterday after 2 1/2 weeks of the knee progressively feeling better, I biked 8 miles to the gym, swam a half mile and biked home.
Needless to say, I'm a big fan of Dr. Barker! Not only did the surgery go extremely well, I found that he takes the time to fully explain things to his patients. It's almost to the point that when he is talking to you in an exam room you start to feel guilty about how much of his time you are taking and you wonder why he is not rushing out of the room like most doctors seem to do these days.
- Larry Ziniel
---
Not only is Dr. Sahai the BEST surgeon I've ever had, he's the best overall doctor I've ever had!
Dr. Sahai did my right total knee replacement surgery in August of 2018. It was a piece of cake! I was up walking within 4 hours and the progress continued from there.
In addition to being extremely skilled, Dr. Sahai is very responsive and has the bedside manner of an angel! On Day 2 post op he came into my hospital room at 6:00 am for his morning rounds and I was sobbing from pain. It was dark, I was alone and scared. He hugged me, encouraged me, told me, "Today is going to be a better day." Then he went out to get a nurse to bring the pain medicine in. Within 30 minutes, I felt like a new person.
I never had any complications or setbacks in any way. EVERYBODY loves him. EVERYBODY respects him and EVERYBODY trusts him. His office nurse, Tonia is just like him. Very sympathetic to the process, very encouraging and just as happy as Dr. Sahai is. They clearly love their profession and it shows.
As an RN for 25 yrs myself, I don't know of any doctor/surgeon as special as Dr. Sahai is. He has a real gift!
- Tracey Ash
---
When I first went to see Dr. Hannallah, I was in extreme pain. It felt like I had my left arm permanently stuck in high voltage. I couldn't sleep and my quality of life was at 0.
After Dr. Hannallah performed a discectomy and fusion, I immediately awoke from recovery completely free of any pain or nerve issues. I didn't even get the sore throat or swelling sometimes associated with surgery. This was the best decision ever! He truly did an amazing job.
Three weeks after surgery, I was back to work and am healing wonderfully. The Orthopedic ONE office staff have called and checked on me and the physical therapy team was terrific. I am so grateful for the complete professionalism and actual care they have for their patients. They treat you like a person, a friend, and not a number like a lot of practices do.
Thank you so much Orthopedic ONE! I have been praising your services and recommending you to anyone that needs a great physician for any orthopedic needs. I am blessed and back up and moving and living pain free once again!
- Kimberly Pinto
---
In January of 2017, I took a hard fall off the balance beam at a gymnastics meet. Right when I landed I knew something wasn't right. As a gymnast, cheerleader and dancer for many years, getting an injury is not only difficult physically, but also emotionally.
When I fell off the balance beam, my right ankle rolled off an 8 inch mat sitting underneath. Luckily, it was just a sprain. But as time went by, my activities were getting harder and harder and I had frequent ankle sprains on the same ankle. When I thought my ankle was fully healed, it was actually getting worse. I didn't think much of it, so I would ignore the pain. But it got to the point where I couldn't take it anymore.
That's why in August 2018, I made my way to Orthopedic ONE. After talking to Dr. Clem, he recommended that we try conservative treatment methods first, so I started physical therapy. A month or two went by, and my ankle still wasn't where it should be. My ligaments were so stretched out, it got to the point where I had no strength. Then I had an appointment with Dr. Tscholl, and he told me the only way I was going to get back to doing the things I love is to have surgery to repair my ligaments. I knew that this was the right decision and I had a strong trust in Dr. Tscholl's decision making and ability to help me get better.
In November 2018, I had a Broström procedure done. After a few months of recovery and physical therapy, I am back to doing cheerleading and dance. I can finally do back flips again! To this day, I am really happy I had this surgery and there is no other place I'd want to go. I am really thankful for Orthopedic ONE for everything they did to help me get back to the athlete I know I can be!
- Lindsey Craver
---
I had a wonderful experience with Dr. Tscholl. He's a great doctor and has a fantastic attitude. I highly recommend him!

- Gary Preston
---
I am documenting a review of my experience with Orthopedic ONE. I am hoping to help seniors like myself that otherwise may have to resort to opioids or possibly using a cane or wheelchair due to debilitating pain. I am sure that with less than the best care from Orthopedic ONE, I would not be able to work a full time job and live the life I want to enjoy!
I was first seen by Orthopedic ONE in the fall of 2010, after being hit by a wave in the ocean while on vacation. I had injuries to my back and hip, and it was recommended that I address the hip issue first. My daughter had her hip replaced by Dr. Joel Politi the year before and had a good result, so I made an appointment with him. He suggested that I try a few rounds of injections in my back and hip first to see if that may alleviate the pain non-surgically. Finally in January 2011, I had my right hip replaced by Dr. Politi.
The following year, I went back to Dr. Politi for a left knee replacement, which was followed by a left hip replacement two years later. Each operation and outcome was outstanding! Dr. Joel Politi is a personable caring and excellent surgeon.
A few years later, my wife had a left knee replacement performed by Dr. Rahul Biyani at the Upper Arlington location and also had an outstanding outcome! During one of her appointments with Dr. Biyani, I asked who he would recommend for the back issues I was still experiencing. He said I should see Dr. William Fitz, and I'm glad I did! Over the last two years, Dr. Fitz has helped me with a pinched nerve which he could ablate of my left side. Tracing my pain issues, Dr. Fitz discovered through an ultrasound by Dr. Kelley Clem, that I also had a torn hamstring on the right side. Dr. Fitz did a PRP injection to speed healing of the hamstring and pinched nerve. During this time, I was also in physical therapy with the crew at Orthopedic ONE. Kelly and Kirsten were instrumental in the rehabilitation of my hamstring and reliving my pinched nerve.

The summer of 2018 was the first time since 2015 that I could walk in a store without using a wheel chair or having to sit down and take a break from the pain. By November 2018, I was totally pain free for the first time since 2010!
Then on January 25, 2019 I slipped on ice getting out of my vehicle in a public parking lot. After an ER trip and a hospital stay, I was released with the assurance that there was no damage to my implants or bones, however the fall caused a left hamstring tear. I was referred to Dr. Mark Triffon, who prescribed physical therapy and I once again enlisted help from the therapy team at Orthopedic ONE. Kirsten, Scott and Jenna have been instrumental in the rehabilitation of my hamstring. In early March, Kirsten recommended to Dr. Triffon that I would benefit from massage therapy. I've been seeing Alexandra for my massage therapy and I've continued with PT. I'm getting better each week! I have the hope of once again being pain free as my hamstring continues to heal.
Each of the above mentioned doctors, staff, and therapist have been instrumental in helping me to achieve the hope of having a life without pain.
Thank you for your excellence and willingness to go the extra mile for a 72 year old man who wishes to stay active!
- John Bell
---
I had been suffering with pain in my right knee for about eight months and was being treated by Dr. Kennedy and Nicole at the Westerville office. When Dr. Kennedy advised that he would be retiring at the end of 2018, he recommended that I continue my care with one of his partners, Dr. Bryan Chambers.
As soon as I met Dr. Chambers, I felt very comfortable and confident that he would be able to help me. He explained that my knee was not going to get any better without surgery, as I had not responded favorably to previous treatment methods. Dr. Chambers explained the procedure he would like to do, and I made the decision to schedule the surgery for February 4, 2019.
At this point, I hadn't been walking well for almost a year. When I did attempt to walk, I was having so much pain that I was overcompensating in other areas and beginning to feel pain there as well.
Dr. Chambers had a fresh approach, a great bedside manner and always had a smile to share. After my surgery, I had a complication that was addressed and I now am able to walk normally without pain!

- Westerville Patient
---
My shoulder was injured at work due to constantly performing repetitive movements. Dr. Backes was great. He explained the treatment options throughout the process. The injury ended up requiring surgery, after initial treatments did not improve my pain levels. Dr. Backes never wavered in his determination to make sure my shoulder was pain free. The surgery was successfully completed, with minimal surgical pain.
After a great physical therapy program, through Orthopedic ONE in Hilliard, I have a fully functioning shoulder again. It turns out that my fears of never playing catch with my kids, was just a bad dream!
- Tracy DeLuca
---
I started experiencing pain back in October 2018. After numerous visits to the emergency room, my physician finally referred me to Dr. Jason Ferrel. I had an MRI in late January, which confirmed that my sciatic nerve was pinched at the L3-L4 section of my spine. It caused so much awful pain I could hardly walk.
I had a procedure called microdiscectomy in mid-March. After the surgery, Dr. Ferrel ordered a prescription for pain medication, but I only used 2 tablets, finding that Advil effectively managed my pain.
I now am walking normally and am pretty much pain free. During my next visit, I hope to get the OK to start stretching and increase my walking distances.
Thanks to Dr. Jason Ferrel and his wonderful, helpful staff!

- Alan Gummere
---
I was training for a marathon in the fall of 2017, with the hopes of qualifying for the Boston Marathon, when suddenly I couldn't bear to run for more than ten minutes. I visited local doctors and they ruled out FAI without doing any physical tests. I had an x-ray, a cortisone shot, and two MRIs, but still nothing. It had been almost six months of trial and error and gradually worsening pain when we decided to have a different doctor take a look at the tests, and they found a spur on the ball of my right femur.
I heard about Orthopedic ONE through word of mouth and decided to come up to Dublin from Huntington, WV. I got instructions for pre-surgery PT from Dave Kohlrieser and met the team of people who would help me get back on track. We scheduled a surgery date for May 14th, and it's been exactly ten months since I had my procedure done by Dr. Ellis.
It's hard to express how grateful I am for the things I'm able to do now. Recovery was relatively pain-free, and while PT was tough at times, I feel like I am back to full strength. I am currently playing on intramural soccer and basketball teams at my school while also running about fifteen miles a week without any problems. This past weekend, I participated in a small triathlon in the community and ended up placing in first out of about 75 people. I say this not to brag, but to reflect on how far I've come.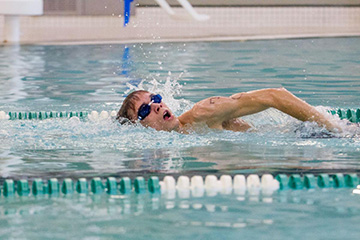 This time last year, I had no answers and was in more pain with each passing day. Walking to class became a struggle at times, and I had no physical outlet to release stress. At 21 years old, I am enjoying my able body now more than ever, and I know I wouldn't be in such a great position without the work of everyone at Orthopedic ONE. Any time someone asks me about the procedure and the care I received there, I have nothing but good things to say. Thank you to everyone who helped me get back to full strength!
- Will Sheils
---
I am 52 years old, I work and am going to school to become a nurse. 9 years ago, I injured my neck and over time, it was getting progressively worse. I am a pretty active person that doesn't like to sit still. I addressed this issue with my doctor and tried everything from massage to physical therapy to chiropractic adjustments to epidurals and radio frequency ablation. However, I was getting nowhere and the pain was actually getting worse.
One by one, I was forced to give up activities I enjoyed. In addition to this, I couldn't sleep well and I had to study laying flat and holding my book up (which makes it very hard to work on the computer or take notes). I was getting to the point where I honestly couldn't remember what it felt like to NOT hurt and was at the end of my rope. I would get up in the morning and have to take 4 ibuprofen and lay back down until it reduced the pain to the point that I could just function. I was miserable!
Then my neurologist referred me to Dr. Herceg. I went to see him and he thought I would be a good candidate for surgery and explained the procedure he thought I would benefit from. He was so nice and answered any questions I had. Then he sent me to Liz who explained the procedure in more detail, got everything scheduled and took care of my insurance and paperwork for my employer.
When my surgery day arrived, everyone was so great! They made me feel comfortable and not nervous at all. Just a few days after surgery, I honestly felt better than I had in at least two years!! I did take the prescribed pain medications for the first 5 days, but after that I only needed TWO ibuprofen occasionally. It was amazing to wake up feeling good and like myself again!!
Now, I'm back to doing the things I love and enjoying life pain free! Dr. Herceg gave me my life back and I am so grateful! I would highly recommend him and the wonderful people at Orthopedic ONE. Dr. Herceg's office will be my first call should ever need anything again!
- Teresa Pitts
---
The arthritis pain in my shoulder finally became enough that Dr. Westerheide and I made the decision to proceed with surgery. It was one of the best decisions I've made.
Everyone at the hospital was kind and helpful and prior to my surgery, Dr. Westerheide came in to give me one more of his brilliant smiles before my eyes closed. After the procedure, I was back home with minimum pain in about 36 hours.
Within three weeks, I was able to return to my part-time job with little to no pain! Physical therapy helped to get me back in full swing in about three months. Six months later, I can now do more than I could prior to the surgery and have zero pain!
My only regret is that I didn't do it sooner! Thank you to Dr. Westherheide and his amazing staff!
Just a quick note..Dr. Westerheide is not as young as he looks..he has a ton of experience and is awesome!!

- Gahanna/Reynoldsburg Patient
---
Dr. Williard is wonderful, he fixed my right shoulder and gave me my active life back! I had a total right shoulder replacement and I'm forever grateful to him and Dr. Martin, as they collaborated their efforts and hit a home run for me. Excellent surgeons!
- Christine S.
---
My shoulder joint had deteriorated due to arthritis. I could barely raise my arm over my head without pain. When I attempted to lower my arm from that point, the pain became severe.
Dr. Mileti's office was very remarkable! During my first visit, Dr. Mileti greeted me with a friendly smile and a firm handshake. He paid close attention to my issues and concerns. At no point did I detect any sense of hurry or feeling like he needed to be somewhere else.
It was a pleasure to be treated by him and to work with his staff. In all phases of my treatment, they were extremely prompt, friendly and professional. Each person I dealt with, from when I arrived at the office until I checked out, was genuinely friendly.
I have had over 20 surgeries, and this experience was the very best I have ever had with a surgeon and his office. From the surgery, to the point of being released fully by the doctor, the care I received was outstanding!
I have referred several people to Orthopedic ONE and will continue to do so. If and when I ever need surgery again, this will be the first place I will call.
- Charles Wright
---
Dr. Mileti replaced both of my shoulders. I thoroughly enjoyed working with him, he is very professional and patient oriented. He did a fabulous job both times. I have not had a single problem with my shoulders since the surgeries.
Thank you, Dr. Mileti!

- Janice Pryor
---
Please convey my deepest gratitude to Dr. Melaragno! He gave me a new lease on life when he performed my knee surgeries 10+ years ago.
I am so confident in his work, that I even referred my cousin to him. She had her second surgery last week.
Dr. Melaragno is truly a miracle worker and we are so grateful for all he has done for our family!
- Susan Furci​​
---
It all started at the end of my freshman basketball season. I was cutting to get the ball and then, "POP", my ACL tore. Eventually, I would go on to have two more ACL tears, totaling one on my right side and two on my left. I learned that these tears could not have been prevented and knew I would need to have a great care team in place to help me along my road to recovery.
I was fortunate to have Dr. Bellisari, who has been amazing! He's very genuine and has taken the time to understand the lifestyle I want to achieve and given me tools to do so.
I could not have asked for better care and security as I went through this process. I felt extremely comfortable throughout my recovery and would recommend him to anyone!
- Upper Arlington Patient
---
After years of having back problems, I finally came to the conclusion that I would need to have surgery to remove the cyst that was giving me so much trouble. I had tingling down my legs and my back was in constant pain. So much, that I couldn't walk or stand some days because it hurt so badly.
I made an appointment to see Dr. Ferrel to discuss my options and he explained the procedure and told me what type of outcome I could expect.

Well, I had the surgery, and it was the best thing I could have done for my condition! I felt positive results immediately. I no longer had that nagging tingling in my legs and my back pain improved. While I still have some back pain from arthritis, the cyst-related pain and problems are gone.
Dr. Ferrel is a great doctor and I am so happy with my results and the care I received!
- Molly Hartley
---
This is a testimonial written to praise the professionalism, creativity, and care I received over a 20-month period from April 2017 through November 2018, from Dr. Jason Ferrel.
The results at the end of this period have changed my day to day entirely. Dr. Ferrel is a high level professional that his advice and practices are something to be admired.
I'm 39 years old and experienced leg pain related to disc issues in my lower back, which started about 20 years ago. During most of this time, the pain was manageable without medication, aside from a few episodes that lasted for a couple months at a time. At the beginning of 2017, I experienced a new episode, but this time it didn't go away, no matter what I did (medication, chiropractic adjustments, etc.).
When I met with Dr. Ferrel, he reviewed my MRI results and recommended medication to assist with alleviating the pain and to keep an eye on the disc for a period of time to see if it healed. A few months later, I had an injection which helped for 6 months, followed by another injection that helped for a few more months. In the interim, I also did physical therapy, which helped a bit as well.
However, during this time, I also suffered from movement restrictions and lost the ability to stand for more than a few minutes. Additionally, I started to lean to the side, at which point I decided to proceed with surgery.
I work in an office environment. I informed my workplace about the surgery and that I would need to take off between 2-6 weeks. I personally planned to start working from home after 1 week post surgery. The surgery pretty much kept me in bed for about 5 days, getting in and out very slowly with assistance, so I could attempt to move around a bit. I took pain relievers which I ceased a few days after surgery. 1 week later, I started to work from home. After 2 weeks I went back to the office and took it easy (wearing a waist belt) but performed all office duties as normal. About 4-6 week later I was almost completely back to normal.
The surgery was performed at Orthopedic ONE's Surgery Center at Easton by Dr. Ferrel and the surgery team at this location. The care, treatment, procedure and surgical results were the best in its class. Before starting on this journey, on a scale of 1-10, my pain was a 9-10. Now it's closer to 0-1, with the final remnants of pain being addressed during my post surgery physical therapy.
I cannot thank Dr. Ferrel enough, he is a real professional. Thank you, thank you, thank you!!!
- Gahanna/Reynoldsburg Patient
---
Dr. Biyani replaced my left hip on Oct 31. The recovery has gone great, and I'm back to all my activities. This includes Pilates, bowling and my passion; running.
I'm up to 15-20 miles per week and have run a long run of of 9 miles. Today I ran my first post-op road race, the 5th Line 5K, in 26:15 (8:26/mile).
This progress has far exceeded my expectations. Thanks again, Dr. Biyani!
- Terry Pescosolido
---
In early December 2018, I was having hip issues and went to another local central Ohio orthopedic practice to see an orthopedic specialist. I was told to consider setting up an appointment with Dr. Chambers at Orthopedic ONE by a nurse who works with patients after surgery, claiming that his patients tend to have better outcomes. I still planned to go to the appointment with the original practice, but since I knew I would probably need a second opinion, I kept both appointments.
When I entered the other physician's office, I was greeted by the sound of a receptionist yelling at another employee about paperwork and telling people as they came in to get in line in a somewhat rude and abrasive tone. When I arrived the check-in line already included 4-5 patients and their spouses. The waiting room lobby was full and people were either standing or sitting on the floor.
A few weeks later, I had my appointment at Orthopedic ONE's Westerville office. As soon as I walked into the building and went upstairs, I commented to my wife about the level of professionalism compared to the other office we visited. I was greeted upon exiting the elevator by two receptionists and was checked in very quickly and sat down to wait for my appointment in the waiting area, which had plenty of seating for patients and family members.
My wife and I met with Dr. Chambers and his assistant, Adana, who was pleasant and helpful. Dr. Chambers discussed my condition and was so kind and straightforward. He didn't "BS" around about things and told me exactly what I needed to hear to address the issues I had been experiencing. He was very knowledgeable and spent ample time with me and my wife. Dr. Chambers never made me feel like he needed to go and get on to the next patient. I was very pleased with him and his staff and will continue my treatment at Orthopedic ONE.
Additionally, I dropped off short term disability paperwork at the other facility on December 26th, 2018. As I am writing this (January 22, 2019) I still haven't received the completed form, even after placing several calls to follow up on the progress. Upon asking Adana yesterday if she could assist with completing the form, she gladly did so and returned it within 2 hours. This paperwork was important to me because I have been out of work since the beginning of December, and the sooner I filed this paperwork, the sooner I will be able to collect disability paychecks to help with my financial obligations.
I only write reviews when I have experienced exceptional customer service and I believe that Orthopedic ONE, Dr. Chambers and his assistant Adana, have all displayed the highest level of customer service and they should be recognized for their outstanding work ethic and commitment to providing an unparalleled patient experience.
- Craig Landis
---
After going through a few rounds of injections with an Orthopedic ONE PMR specialist, I was referred to one of his partners, Dr. Jason Ferrel. Dr. Ferrel and I went over the results of my MRI, and he explained why my back was still not the way it should be.
Before coming to Orthopedic ONE, I had done chiropractic care and physical therapy at a chiropractor's office. Dr. Ferrel explained the difference between the therapy I had received and the therapy I would need in order to get better.
He asked me to give therapy one more try and if that did not work, then we would talk about other treatment options. I agreed and started physical therapy at Orthopedic ONE's Gahanna/Reynoldsburg location. My therapy went well and Susan and Nicole were great! They got me to where I feel 80% better. They gave me exercises to do at home to keep my muscles and core strong so I can continue to improve even more.
I want to thank EVERYONE at Orthopedic ONE! I will not go anywhere else for orthopedic care and I will tell friends and family about your services. YOU'RE THE BEST!!!!
- Kathie Spence
---
I suffered a torn rotator injury many years ago which had persisted and gotten significantly worse over time. I was busy with my career and raising children, so I postponed this surgery, which was not in my favor for yielding the best results.
However, Dr. Westerheide did such an amazing job! I had several other issues that he had to correct along with the torn rotator, such as bone spurs and also a torn bicep tendon. I had surgery in March, and by October, I was able to resume working out at the gym, attending cardio and strength classes and golfing too!
I am very impressed by my results and the care and concern given to me by Dr. Westerheide and his entire staff!
- Teresa Kerr
---
During a motorcycle race in September, I had an accident resulting in a broken clavicle.
The accident occurred on a Sunday. I had my first appointment with Dr. Latshaw on Tuesday and had surgery on Wednesday. I went back to work the following Monday.
While being able to get back to work quickly was a priority, I was most concerned about getting back on the track! I was able to get back to riding a motorcycle at full capacity this Thanksgiving at a track in Alabama.
I'm thrilled with the care I received, as well as the results!
---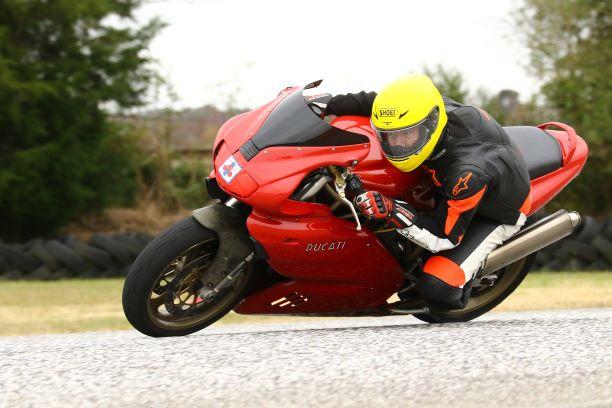 - Jacob Hawkins
---
I first met Dr. Gaines over 16 years ago, at a time when another physician treated me like I couldn't possibly need surgery due to my age. After 15 months of being ignored (and a quick decline in my ability to walk), Dr. Gaines determined that I needed bilateral total hip replacements. Within one year I went from the inability to walk (and questioning my sanity) to being able to walk without pain. He has since replaced a knee and taken care of me with multiple joint issues. He discovered deformities in my hip structure from birth which explained the reason for needing surgery at a young age.
Dr. Gaines is not only an excellent surgeon, but a great person with incredible bed-side manner. I highly recommend Dr. Gaines!
- Julie Beis
---
Dr. Johansen performed knee replacements on both my knees in 2017. While I had to work hard during the recovery process, now I am doing activities I never thought I'd still be able to do. My quality of life has also improved beyond what I thought it could be (just take a look at the photos below from one of my recent hikes)!
Thank you to Dr. Johansen and his wonderful staff!!!

- Annette Duty
---
Earlier this year, Dr. Van Aman repaired my peritoneal tendon and arch. He and Courtney were very attentive and compassionate from the first visit until the final visit. They explained everything and I felt totally prepared for the surgery and recovery phase.
Tammy and TJ also did a phenomenal job with patient education. They took extra time to make sure I was prepared to care for myself at home.
Dr. Van Aman is a very talented and gifted surgeon. I am amazed at how well things have progressed. I returned to work after 12 weeks without limitations or pain. I am very grateful for the skills and expertise of Dr. Van Aman!
- Carlene Lichtenberger
---
Dr. Feibel and his team are excellent!
I was referred to Dr. Feibel by a friend. She had an unusual case, and even though he had never done a surgery like hers before, the operation was very successful and his team did a wonderful job of taking care of her as she healed.
When I had a problem with my foot, I saw Dr. Feibel for a second option. We proceeded with the procedure he recommended, and I ended up having a complication during my recovery. He and his staff were very reassuring, supportive and showed concern for my well-being.
I feel blessed and grateful that he is with Orthopedic ONE!
- Gahanna/Reynoldsburg Patient
---
I enjoy being active, and while push-ups are triceps driven, I am certain I wouldn't be able to do a one arm, one leg push up holding up 235 lbs. of body weight, without the tendon repair performed by Dr. Bellisari. The physical therapy team at the Upper Arlington location also played a large role in my recovery.
I'm just over six months post surgery, and I have also been able to start practicing full, strict pull ups, which was one of my major post surgery objectives.
Thanks to the team at Orthopedic ONE for helping me reach my goals!

- Scott Roberts
---
Orthopedic ONE patient, Tammy Zimmerman talks about living with rheumatoid arthritis and the damage the disease took on her joints, and her life. Tammy underwent bilateral knee replacement and shares moments from her journey pre and post surgery.
"I was diagnosed with rheumatoid arthritis when I was 29. A few years into wrestling with the condition, I sustained severe damage to both knee joints. I couldn't straighten my legs. I was lucky to have had Orthopedic ONE take me through my surgery. Now,
I can hop out of bed in the morning and pick up my three-year-old and swing her around. I'm so grateful to everyone at Orthopedic ONE for changing my life."
- Tammy Zimmerman
---
On August 11th, I was working in the yard and believe that was when I tore my meniscus. I saw Dr. Huber a few days later and explained that my symptoms were similar to when I had previously torn the meniscus in my right knee. I also advised that I was excited about an upcoming cruise I have planned for later this fall.
Dr. Huber recommended an MRI, we reviewed it in his office a few days later, and booked surgery for the end of that week.
I'm pleased to say that he did a great job and I am recuperating nicely. I want to thank Dr. Huber and his team for being so quick to help me get better so I can enjoy my cruise!
- Pam Franken
---
I suffered from terrible plantar fasciitis for 10 years. I had seen four different doctors and nothing helped, not even multiple orthotics .
I finally made an appointment with Dr. Brian Tscholl. I explained my symptoms, and was delighted when he said,"That's no problem, I can cure it with one simple exercise." He was right! Within two weeks the pain was gone and has not returned.
Thanks Dr. Tscholl!
- Upper Arlington Patient
---
Without Dr. Politi, I wouldn't have been able to keep walking or finish my teaching career. Now I am enjoying a successful retirement, and am still able to get around fairly well and have very little pain. I'm living a good life thanks to you!
Thank you so much!
- Jane Baxter
---
When I began seeing Dr. David Hannallah to address my back pain, he first recommended continuing with Ibuprofen, physical therapy and steroid shots, and then as a last choice, discussing surgery, which was expected to provide a 40-60% chance of improvement.
We tried the conservative approach and I still had not gotten the relief I needed. So one year later, on 7/3/18, Dr. Hannallah performed a lumbar laminectomy. Today, almost a month later, I feel and perform better than one year ago when I first met him.
I have had some kind of back issue most of my life, but I never considered surgery until this year. I'm so grateful for the quick recovery and the continuing improvement in my life and in my flexibility. I also appreciate his conservative and thorough instructions that I try non-surgical options first. He is the best! I can see why he has been named one of the best surgeons for back issues in central Ohio per Columbus Monthly.
Thank You, Dr. Hannallah for giving me a new life!
- Jack Widner
---
I was having a lot of knee and back pain that was keeping me from my normal activities. I was due to go to to Sleeping Bear Dunes in Northern Michigan, and I was determined to complete the dune clime.
I met with Courtney, a physical therapist at Orthopedic ONE's Gahanna/Reynoldsburg location, who quickly narrowed down and targeted the root cause. She taught me exercises and worked with me 4-5 times. Just one week later, I was able to climb the dunes, which my Fitbit reported was just under five miles and equivalent of 38 flights of stairs!
Thanks Courtney!
- Gahanna/Reynoldsburg Patient
---
I had been suffering from an increasingly painful left shoulder for years, beginning with a tackling injury I sustained playing college football in 1974.
Years later, in May 2014, my shoulder just kind of popped while I was doing some work. My wife strongly recommended Dr. Mileti because he had repaired one of her co-worker's shoulders with good results.
Dr. Mileti was very cordial and it was easy to discuss my situation with him and make a plan for my recovery.
The surgery went well, as he predicted. I followed his instructions and his schedule for recovery very accurately. After one year, the repaired shoulder was perfect with no pain or popping. I am 62 years old and still pain free without any restriction of movement or weakness.
Thank you to Dr. Mileti and his team!
- Preston Gaddis
---
I have been a patient at Orthopedic One for more than 10 years. I have received, what I believe to be the best Orthopedic care that is available in the entire state. I have had the privilege of having Dr. Hannallah perform surgery on my neck; Dr. Feibel perform surgery on my right foot, twice; for different problems; Dr. Williard perform surgery on my right shoulder; Dr. Thompson has done injections in my back, and Dr. Martin has taken care of stress fracture of my right ankle. I am currently under the care of Dr. Hannallah, and Dr. Thompson. I wouldn't consider going to any other Orthopedic practice since all of my previous encounters were extremely successful, and I am beyond satisfied with each one of the doctors whose care I was under. I have recommended these doctors, and Orthopedic One to my family members, and friends; and to their healthful benefit, everyone of them are now also very grateful, satisfied patients.
Thank You to all of my Amazing doctors at Orthopedic One.

- Tammy Burtick
---
I am writing about my recent care at Orthopedic ONE. On February 2, I had a total knee replacement performed by Dr. Robie. The procedure went well, Dr. Robie was a gem and his staff as well!
However, after the knee surgery, I started having pain in my right leg. I finally realized I needed to see a back specialist to address the horrible pain. I eventually got in to see Dr. Miely, who went over my recent MRI results, told me what I needed and then brought in his patient care coordinator, CeCe to talk about the procedure he was recommending.
CeCe went over everything concerning the surgery, both before and after. As she talked I was getting overwhelmed. I could feel the tears wanting to come. I was just getting over my knee replacement surgery and the thought of going back to the operating room was just too much for me. When we were done and got up to leave, I looked at CeCe and asked, "Can I have a hug?" Of course, she obliged and that made me physically feel the compassion she showed as she went over the surgery details. I just had to feel it...I needed that hug!
This may seem like a small gesture, but in that moment is wasn't to me. That hug is the reason I decided to have Dr. Miely do my surgery on June 11th. It was the "we care" feeling. Fear crept in again as I was waiting for my surgery, but CeCe told me I was in good hands. She restored by faith that I would be okay and that the team at Orthopedic ONE would help me get better.
My surgery went well and now the healing process has begun. I want to thank the staff members, like CeCe, for being the kind and caring people they are. Please make sure your staff knows that patients do care about how they are treated and how small gestures, like a hug, can make all the difference.
- Linda Grandominico
---
Orthopedic ONE patient, Mike Myers talks about a shoulder injury sustained while working on his farm and how Orthopedic ONE physician Dr. Jeff Backes and team not only repaired his shoulder, but also motivated him to get healthier and improve his lifestyle.
"We sit on 13 acres and take care of two horses. While loading old fence into my truck, something let loose and sent me over the tailgate. I shattered my shoulder socket and suffered a hill sacs fracture. I knew I had to get back to taking care of our children, taking care of our land and getting back to my career in law enforcement.
I had 100 percent faith that Orthopedic ONE would take care of me. The team was really supportive and friendly.
It may sound crazy, but I'm actually thankful this happened. It has motivated and empowered me to do better in my life. My range of motion is back even better than it was before. My life has not only returned, but my quality of life is better.
I'm thankful to those individuals at Orthopedic ONE that motivated me to become the person that I am now."
Michael Myers, husband, father, Deputy Sheriff
- Mike Myers
---
When I was younger, I thoroughly enjoyed bodybuilding kept up with the sport until I injured myself in the early 90's. At the time I did what I could, but never found the right treatment and eventually tried to live with it. My occupation as a steelworker for twenty plus years, didn't help matters either. It got to the point where as I got a little older I began to self treat. This was not yielding good results, so my family doctor and I did some research, and that is how we came across Dr. Mileti. We discovered his office is located fifty-five miles west of where I live and we both decided that setting up an appointment with Dr. Mileti would be a good step toward my recovery.
After years of pain, I finally had a shoulder replacement in 2012, and it was the best decision I've ever made in my life!
During the twenty years I spent trying to live with the pain I went into "sleep mode" and would eventually gain over a hundred pounds. After "waking up" in early January 2017 and confidently knowing I was well enough to be doing something about this, I began exercising, slowly at first, and eventually started to increase the intensity and frequency of my workouts.
I actually jog now, which is amazing considering that at certain times throughout this journey I thought I would never run again. I work out 4 times a week now and have the energy I had in my late teens and twenties. I went from 274 pounds in January 2017 to my current weight of 166.2.
I want to thank Dr. Mileti because without him this wouldn't have been possible. I would also like to thank the kind staff as well, Nurse Katie, and everyone else on my care team at Orthopedic ONE.
Thanks to all of you, at 52 years of age, I feel like I still have a lot of life left to live!
- Monty T.
---
I recently had an appointment with Dr. Fowler, and both my wife and I were impressed with his focus and attention to the details of my movements.
He was very interested in listening to both of our accounts of the lower extremity pain I have been experiencing.
We are confident in his approach to clearly identify the problem and provide the appropriate treatment.
Thanks to the entire staff!
- Grove City Patient
---
My 9-year-old daughter broke her wrist while playing soccer in late April. Our pediatrician advised us to follow up with a specialist ASAP. Dr. Marlo Van Steyn squeezed us in and our care has been outstanding from her and her entire team. The whole office has been flexible with scheduling, willing to work with us to find the most cost effective way to treat our daughter, friendly and willing to make numerous calls to try to figure out what our insurance would cover. The support staff (Andrea, Steve and Jack) really went above and beyond to make us feel comfortable and welcome. We are so grateful for their excellent care!!
- Ashley Cellar
---
Diana Brown is a Volleyball prodigy from Westerville, Ohio. Diana attends and plays volleyball for St. Francis DeSales High School, as well as competitive club volleyball at Mintonette Sports. After undergoing shoulder surgery at Orthopedic ONE for a torn labrum, Diana had ONE Goal, to get better and back to playing at the level she was pre-injury. Diana is stronger than ever and excited to play at the University of Illinois now that she is "full go".
- Diana Brown
---
Orthopedic ONE patient Abby Steiner tells her story to FOX 28's Good Day Marketplace. The fastest girl in Ohio and 3rd fastest in the country. Did we mention she is faster AFTER ACL reconstruction surgery?

Click here to watch Abby's story.
- Abby Steiner
---
- Jennifer Schwickerath
---
Imagine you could hit the reset button on your life. 34 years ago, I broke my knee in about 40 places. Over time, my ability to do the things I love to do diminished and disappeared. Biking, hiking, even a simple walk. A block was too much after a certain point, and as a normally very active person, I realized I had become confined and was missing out on being alive. I delayed as long as I could, then knew it was time to change things.
Orthopedic ONE is clearly the ultimate destination for anyone in Columbus Ohio, or anywhere else for that matter. Amazing patient care, and I was fortunate enough to have a very involved and talented doctor, Michael McShane, M.D. Not 2 weeks after the surgery my daughter said, "Dad, you're taller!" when she saw me walk without a limp or the hunched over stance she had seen me in her entire life.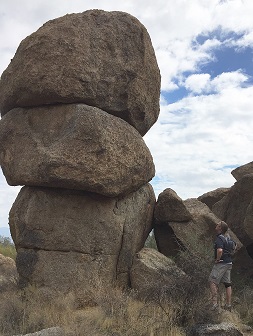 Recently, while on vacation, I did a 6 mile hike through the desert and realized how much I had been missing out on. So did my wife, who was doing these types of activities alone. I had forgotten how much I loved being out there, and I have my life and the joys of mobility back again. There are simply no words to describe it!
Thank you, Orthopedic ONE. Everything that was old is new again.
Jeff Pinkham, Ph.D.
- Jeff Pinkham
---
- Judy Copeland
---
I found myself hearing words that seemed very devastating to me. "I'm sorry the knee injury you have is very serious and a life changing event". That little sentence left me with fear to go along with the intense physical pain radiating through my body.
I felt numb to the idea that the little things I enjoyed may never happen again. I could give up my love for hiking; but how would I ever accept the fact that this inactive status would render me unable to care for twin grandbabies who were about to be born, and my little grandson who would join them the same week? Would I ever be able to play with my other three grandkids? Could I really accept the news that I may never walk around the zoo with my family? Would I be able to finish my teaching career, which involved me spending hours each day standing in front of students lecturing?
What may seem like simple questions drove me to explore other options and another orthopedic specialist's opinion. As I researched and checked references, I decided to call Orthopedic ONE. It seemed like it took me forever to explain my injuries and my new expected lifestyle. My first thought, "I want the doctor who does knee surgeries on young soccer players, Dr. Peter Edwards". It felt kind of silly in my heart that a 52 yr old patient would be valued the same as an athlete. However, I was pleasantly surprised that Dr. Peter Edwards and staff immediately encouraged me! Dr. Edwards was very honest, I was going to need to work on intensive therapy every day for the knee to reach full potential and therapy would not be easy.
Through the amazing care from my team at Orthopedic ONE and Dr. Edwards leading the way, I was determined to enjoy the little things in life. This determination was built through the motivation I received from my care team at Orthopedic ONE! My husband and family became my cheerleaders away from the office, as anyone who has been through it will tell you, everyone needs additional support to get through intense therapy like this!
The words "this injury will be life-changing" wasn't a false statement. The knee injury has changed my life for the better! I now recognize the importance of appreciating the little things in life. I can now enjoy hiking, playing with my grandkids, being active with my family. I am even more determined to continue enjoying the little things than I was before my injury!
Thank you Orthopedic ONE and Dr. Peter Edwards, your quality of care and concern gave me back the simple joys in my life!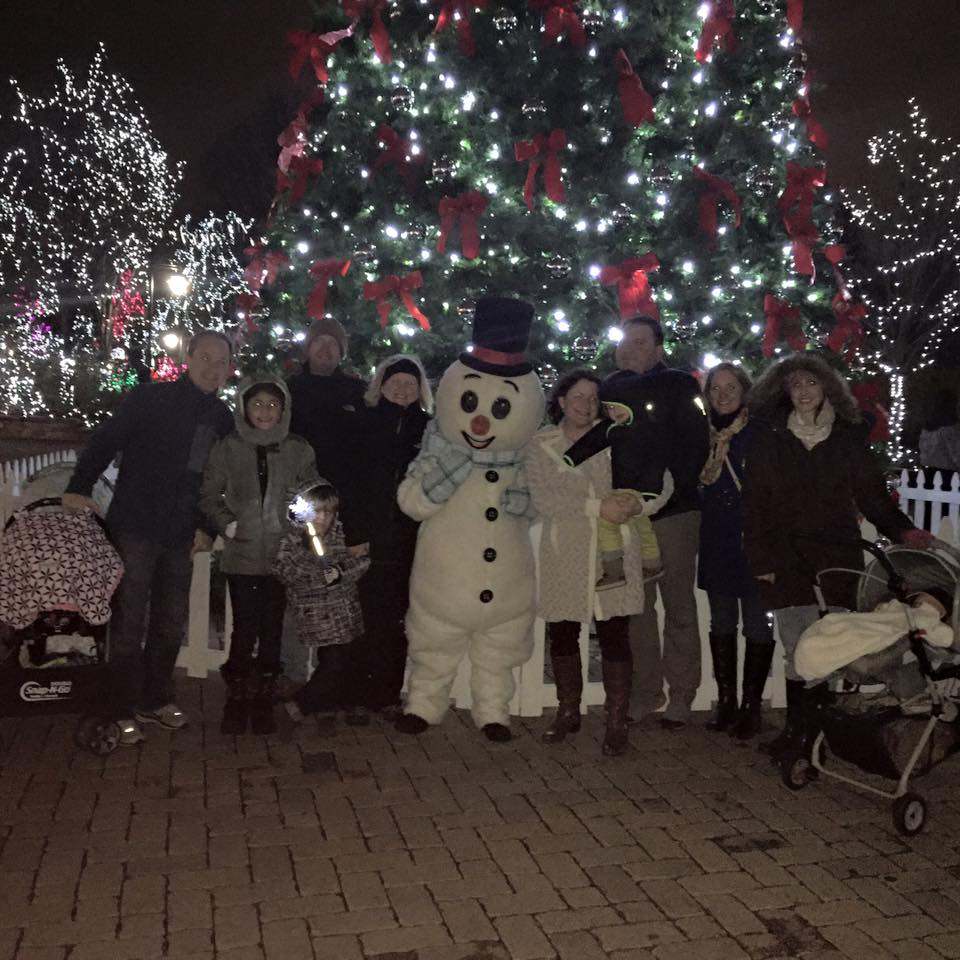 - Joyce Banks
---
I injured my shoulder on August 23, 2017 and began my journey to recovery with Dr. Jeffrey Backes the following week. We immediately started planning for my imaging, and through it we discovered that I had suffered a Hill-Sachs lesion and that my socket was broken. I was in a considerable amount of pain and was scheduled for surgery on September 15th. After the procedure, I immediately started working on small range of motion exercises. I developed a case of hiccups, so I stopped all pain medication, with the exception of Ibuprofen, 36 hours after surgery. My wife, who is an RN, asked if I was still in pain. I assured her that my pain level was next to none compared to what I had suffered after the injury.
Throughout the process, Lindsay, Dr. Backes' Medical Secretary, was able to square away my FMLA paperwork, which presented its own set of challenges apart from my physical recovery. Lindsay was more than helpful and always wore a welcoming and friendly smile.
About a week after surgery, I began attending physical therapy, and I spent the next 2 1/2 months working with Jon at Orthopedic ONE's physical therapy location in Hilliard. We worked on range of motion to start, and by the time I completed therapy, he had not only developed challenging exercises, but he became kind of a "personal trainer" to me. I truly valued his input. I was also working on my own, advising him of my personal progression, and we developed a professional friendship while working together. My experience throughout the process was like none other. I have rehabilitated at other facilities and none by any means, come close to Orthopedic ONE! I was challenged not only to rebound from my injury, but to become better overall. I have gained my health back to almost 100% and am now working towards being more physically fit than I was prior to my injury!
My most recent appointment with Dr. Backes was a real self-esteem boost. My range of motion is back to where it was prior to my injury. I was especially proud to reflect on my progress, because Dr. Backes shared that my range of motion is better than his was after he endured a similar injury when he was a student athlete!
I tell everyone I can about the exceptional quality and level of care I received at Orthopedic ONE! Dr. Backes worked a miracle on me and I wouldn't be where I am now without the support I got from Lindsay and Jon. I feel like my quality of life is better now than it was before the injury and like I have a renewed sense of purpose as well!
- Michael Myers
---
Orthopedic ONE Hand patient, Karen Collins, shares her story on Good Day Marketplace with Cameron Fontana. Standing alongside her Hand Therapist, Heather Mitchell, you can see the bond that the two of them have formed throughout Karen's rehabilitation. Karen's story, like so many of our patients, includes pain and perseverance. Perseverance to not "live" with and accept the pain, perseverance to seek treatment, and perseverance to give rehab her all. Now she is back to living a full life - with no limitations. Our best to Karen, her supportive husband, and a Grandson that keeps her on her toes and full of life! Check out Karen's story in the interview here.
- Karen Collins
---
After experiencing a bad fall at work, it was determined that I was a good candidate for a total knee replacement. I met with a few surgeons, but was not impressed with their bedside manner.
Finally, my primary care physician sent me to a consultation with a surgeon named Dr. Vivek Sahai. His mannerisms were kind and gentle. He explained all the details of the procedure as well as what to expect during my recovery. I was so impressed with everyone I met at Orthopedic ONE, especially with their attention to detail and how they always treat me like a person, not just a case number.
My surgery was in July and my knee is coming along very well. I would highly recommend Orthopedic ONE as a practice, as well as Dr Sahai and the Therapy Services team at the Westerville location.
Thank you for your exceptional care!
- Upper Arlington Patient
---
- Suzanne Roberts
---
- Gahanna/Reynoldsburg Patient
---
After many years of chronic shoulder pain, I began having difficultly writing and doing other tasks I once found simple. I knew that this was no way to live and contacted Orthopedic ONE to book an appointment with a shoulder specialist.
On April 19, 2017, Dr Jeffrey Backes performed a reverse total shoulder replacement on my right shoulder. Dr. Backes and the staff at Orthopedic ONE calmed all my pre surgery fears by thoroughly answering all my questions. Recovery was painless and today I am living with no limitations.
Thank you Dr. Backes, you gave me my life back!!!
- Kathryn Booth
---
I came to Orthopedic ONE after having hand surgery performed at a different practice. My surgeon, Dr. James Popp, listened to my grievances and carefully explained all my options and what results I could realistically expect from a revision surgery.
I am a dentist, so having full use of my hands is imperative for me to treat my own patients with the best care possible. I am very satisfied with the result of the second surgery and I'm pleased that I can now return to work.
Thank you, Dr. Popp!
- Gahanna/Reynoldsburg Patient
---
I had a knee scope performed by Dr. Politi on 10/09/17 at the Surgery Center at Easton. I want to share what a great experience this was for me. From the minute I walked in the door to the minute I was wheeled out, I met some of the most caring, kind and professional people I have ever met in the healthcare field!
I am a retired firefighter/medic and I can't say enough about the staff at this facility. I've worked with thousands of doctors and nurses in my career, but this group was the best I have ever had the pleasure of meeting. I would highly recommend this facility to anyone! I would like to call out Melissa, my nurse and Kelly the anesthesiologist. They were outstanding!
Keep up the great work!!
- John DeWitt
---
I have been an Orthopedic ONE patient for several years and have had both knees replaced, as well as my right hip and left shoulder. Soon I will be adding a right shoulder replacement to the list!
I cannot say enough about how grateful I am for Dr. Williard, Dr. Fowler and Dr. Backes' expertise. I suffer from severe arthritis and a bone disorder and they have made my life bearable and functional. Bless you!

- Cindy Eliftitz
---
During my senior year of high school, I tore my ACL & meniscus dismounting off of the uneven bars during gymnastics practice. I had x-rays done on my knee, but the physician never ordered an MRI, so I had no idea how extensive my knee injury was. It wasn't until 8 years later, when my knee buckled underneath me while I was jumping on a trampoline, that the long overdue MRI was finally done. It showed a completely torn ACL, and I immediately scheduled an appointment at Orthopedic ONE.
My surgeon was Dr. Larry Watson and he did an amazing job! He answered any question I had for him and performed a successful cadaver/hamstring ACL transplant. My recovery went well with the physical therapists at Orthopedic ONE following surgery and I was back up and running (half and quarter marathons!), doing yoga and playing tennis in no time!
During my recovery, I picked up yoga and began practicing as an additional method of physical therapy along with running. Less than a year later, I became a certified yoga teacher, as well as a personal trainer to help people develop more body awareness & improve their fitness following injuries. I also created an ebook documenting my knee surgery recovery, in hopes that it can help anyone going through the same thing.
I can't thank the staff at Orthopedic ONE enough! I highly recommend anyone facing knee surgery to consider coming here!
- Nina Elise
---
I was seen at Orthopedic ONE for chronic left lower extremity pain and numbness. Everyone I came in contact with was excellent, from Tammy who expedited my appointment to Gayla at registration to Brittany who took my vitals. I saw Dr. Van Aman for a consultation and Dr. Fitz for an EMG and received exemplary care, compassion, respect and courtesy. I highly recommend this team of dedicated professionals to anyone with orthopedic needs!
- Upper Arlington Patient
---
When I was 9 years old, I shattered my elbow. During my treatment something happened and I wasn't able to make a fist or bend my thumb.
After dealing with this for over a decade, I set up an appointment to see Dr. James Popp. After two tendon transfers, my hand was finally fixed and working better than it had in years! This was three years ago and I'm still happy with my result!
Thank you so much Dr. Popp!
- Brandi Snyder