News and Events
ORTHOPEDIC ONE AND STORYPOINT TO HOST COMMUNITY TALK IN GROVE CITY
Join Orthopedic ONE physicians, Scott Shemory, M.D. and Neelay S. Thakkar, M.D. at StoryPoint in Grove City on March 10th for a community lecture focusing on back pain, fall prevention, shoulder pain, and arthritis.
Please RSVP to StoryPoint at 614-875-6200 by March 1st!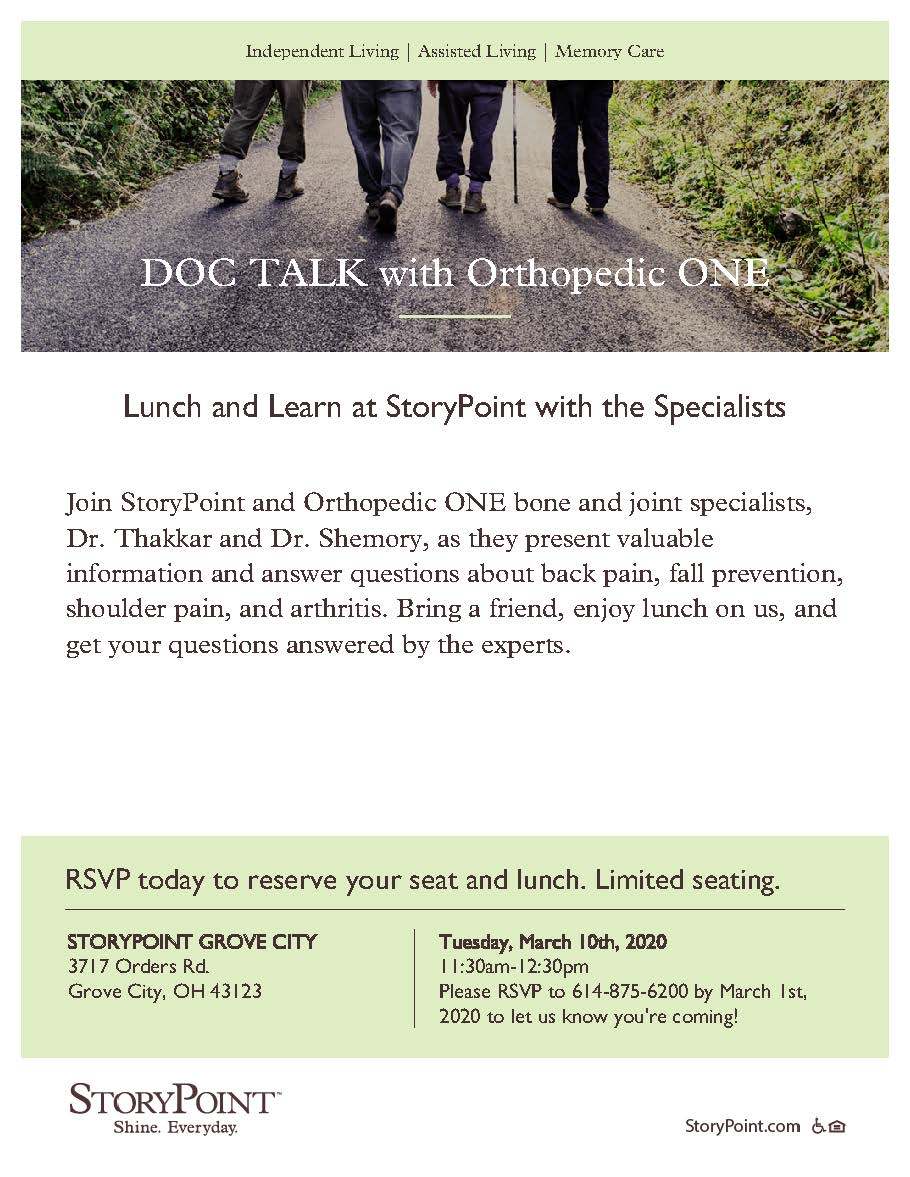 Continue...
---
The Heart of the Matter
February marks American Heart Month, and allows an opportunity to reflect on the heart healthy choices we are currently making and reevaluate some of the things we can do better, such as eating right, getting enough exercise and effectively managing stress.
Aside from these important habits, another aspect of heart health is familiarizing yourself with Sudden Cardiac Arrest, a condition that has gained more attention over the last few years, even among youth athletes and those who wouldn't normally consider themselves at risk for heart problems.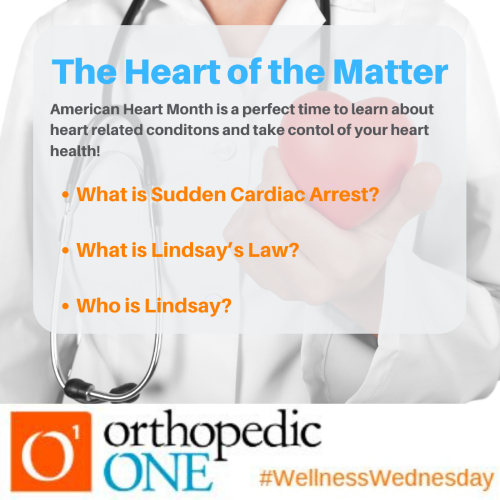 Continue...
---
Orthopedic ONE Welcome Scott Shemory, M.D.
We are pleased to welcome another new addition to the Orthopedic ONE team. Scott Shemory, M.D., Board Certified Orthopedic Surgeon with Fellowship training in Shoulder and Sports Medicine from The Ohio State University.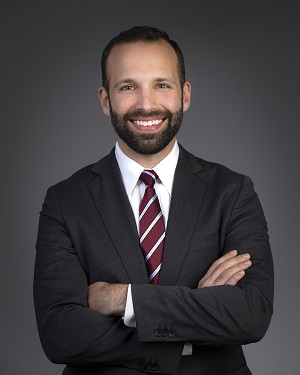 Continue...
---
Core Concepts: Part Two!
In our second feature focusing on Core Stability and Strength, we will showcase five simple exercises that can have a big impact in preventing injuries and allowing you to better perform the activities you enjoy!
Continue...
---
Orthopedic ONE's newest physicians featured in Columbus Monthly Health Magazine
Pick up a copy of Columbus Monthly's annual Health Magazine available this month at news stands throughout central Ohio. Read their tips for staying healthy, happy and injury-free in the new year!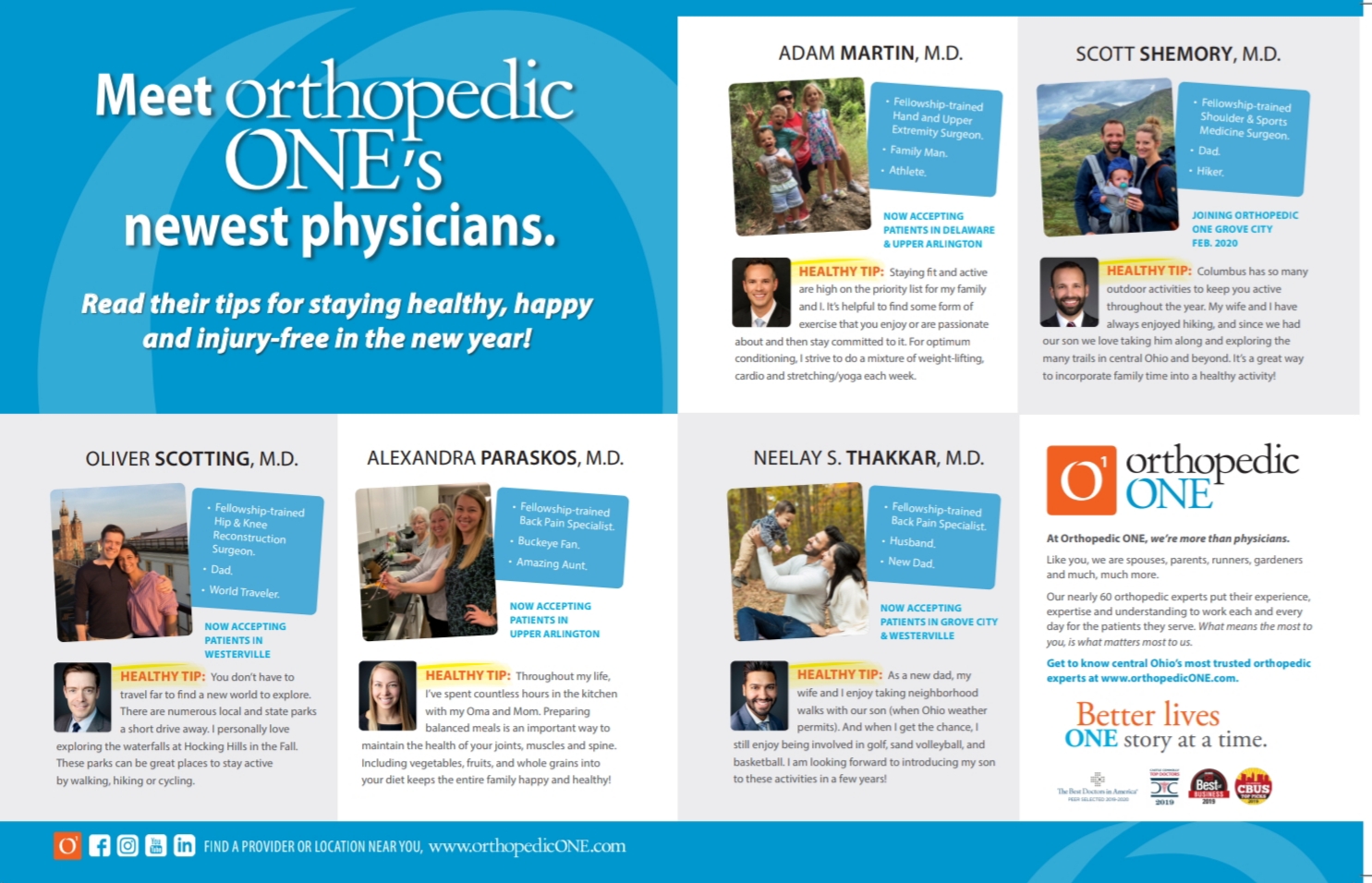 ---
We're more than physicians...Meet Dr. Alexandra Paraskos
At Orthopedic ONE, we're more than physicians. Like you, we are parents, runners, sports fans, foodies, and much, much more. Get to know central Ohio's most trusted team of orthopedic experts.
Meet Dr. Alex Paraskos Fellowship-trained Physical Medicine & Rehabilitation physician. Upper Arlington native, OSU Alumni, and family focused.
Continue...
---
Core Concepts
While we may hear about the desire for "six-pack abs" or "getting ripped" and may even strive for that type of physique, few of us will actually achieve and maintain that elusive six-pack.
The good news is that there is a big difference between getting that look and having core strength and stability. While six-pack abs may look good on the beach, how much will they truly impact your day to day life? For the average person, probably not too much. However improving core strength and stability can have a big impact in preventing injuries and allowing you to better perform the activities you enjoy!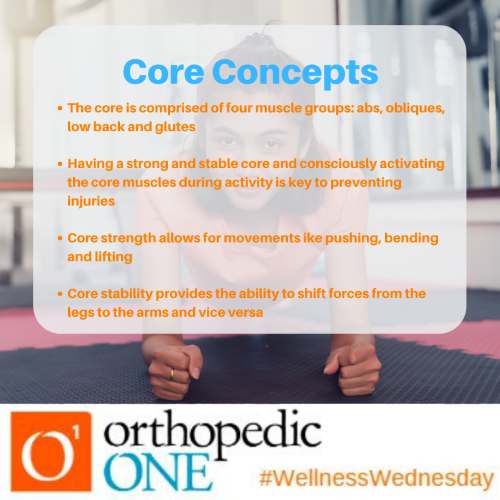 Continue...
---
ORTHOPEDIC ONE PHYSICAL MEDICINE & REHABILITATION PHYSICIAN, DR. NEELAY THAKKAR, TO GIVE COMMUNITY TALK IN GROVE CITY
Orthopedic ONE in partnership with Brookdale Pinnacle, will be hosting a free educational seminar on back pain and treatment options featuring Orthopedic ONE physician, Neelay S. Thakkar, M.D.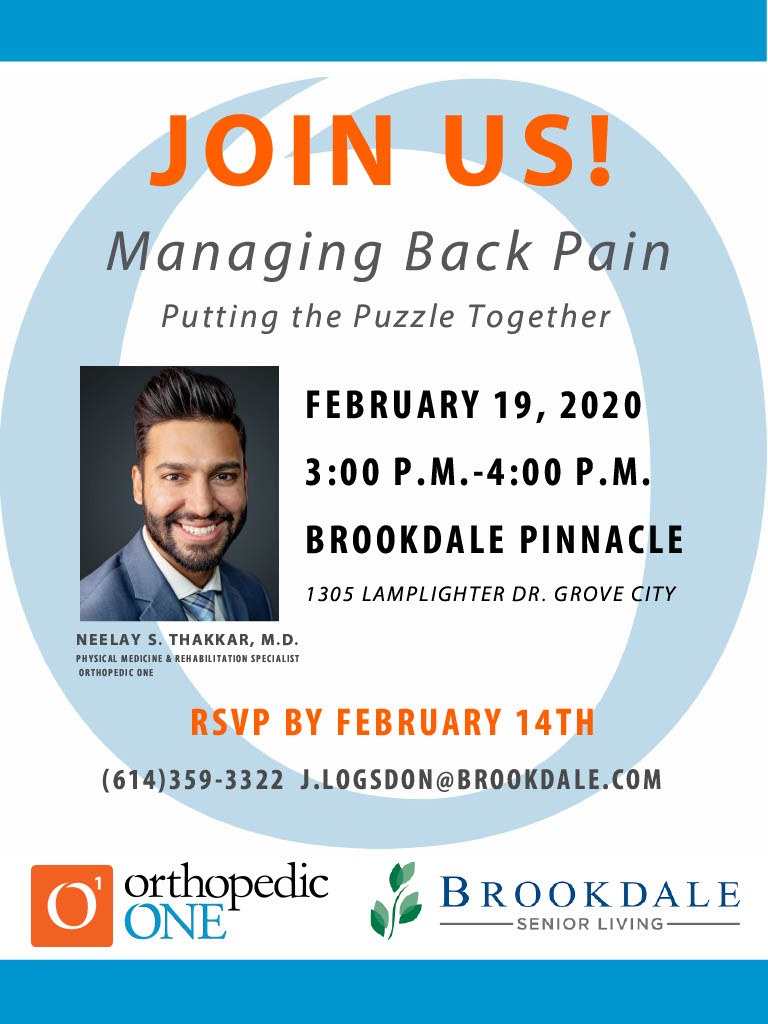 Continue...
---
Dr. Huber Announces His Retirement
A letter from Dr. David Huber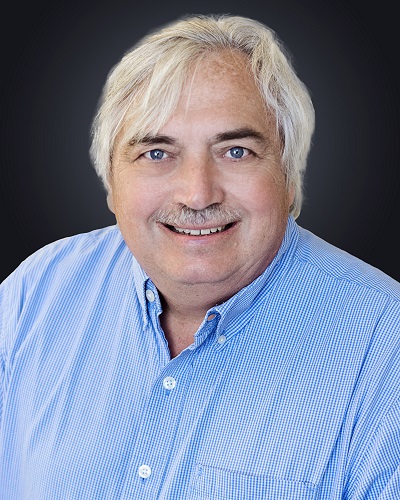 It is with mixed emotions that I officially announce my retirement from active patient care as of December 31, 2019. Aside from fatherhood, being an orthopedic surgeon has been the most rewarding measure of my life. After 39 years of caring for patients it is simply time for me to explore new endeavors. It has been an honor to have cared for you – I will miss my patients most of all.

Continue...
---
Orthopedic ONE Voted #1 CBUS Top Pick for Orthopedics and Sports Medicine 2019
The Columbus Dispatch recently asked the central Ohio community to vote for their favorite local businesses to be named a 2019 CBUS Top Pick. To be the #1 CBUS Top Pick means people recognize and trust Orthopedic ONE as the go-to for Orthopedic and Sports Medicine care in town - And with more than 409,000 total votes cast, we are so grateful for the ringing endorsement.
Congratulations to our physicians and staff, it is because of your dedication to patient care that Orthopedic ONE took top honors in both categories for the fourth year in a row. Your commitment to putting the patient first is the reason more people trust Orthopedic ONE to provide musculoskeletal care than any other practice in the central Ohio area.
Continue...