News and Events
Surgeon's Simple Invention Will Help Bring Safety and Efficiency to Extremity Wound Procedures
Orthopedic Surgeon Dr. Raymond Wurapa partners with Medline to introduce the Limb Basin
Mundelein, Ill., June 12, 2015 – Irrigating a wound is crucial for removing debris and promoting healthy healing. However, the traditional design of basins can create an unstable positioning of the limb, leading to leakage of fluids and an unsafe work environment.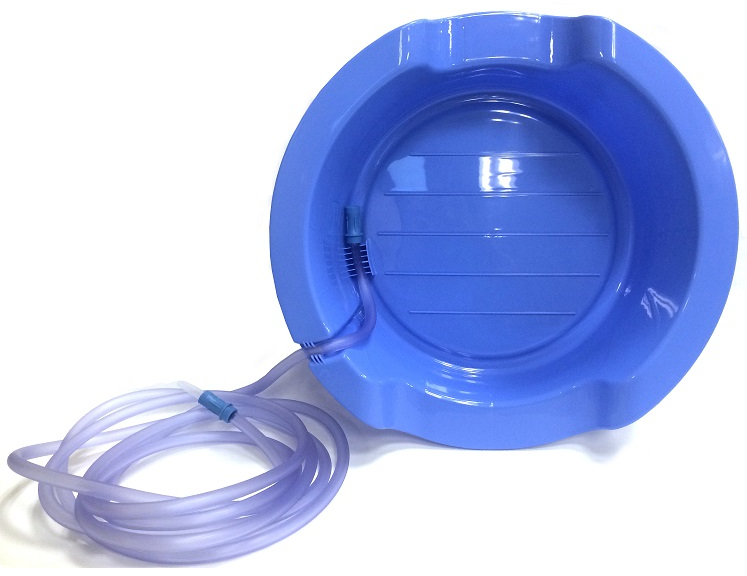 Continue...
---
Running - 10 Common Injuries and Prevention Techniques
Running is a great way to keep our bodies in motion and stay fit. It strengthens bones, lowers risk of chronic ailments such as heart disease and diabetes, it increases lung function, burns fat, builds muscles and has even been found to combat depression. These considerable benefits are enough to make anyone want to get out there and pound the pavement! However, it is essential to be informed about the possibility of injuries that can occur at any proficiency or commitment level.
Fortunately there are preventative measures you can take to avoid the pain. The first one: know what type of injuries you can suffer from when you're logging miles, and steps you can take to keep yourself healthy from these common pains. To help you stay safe and injury-free, we're now sharing the 10 most common injuries among runners: If you are a runner, or considering taking up running, a review of our "10 Most Common Running Injuries" and exercise examples may mean the difference between running that half marathon this fall – or spending the summer off your feet!
Ten-Common-Running-Injuries-Revised

4-Go-To-Resistance-Band-Exercises

---
Dr. Vivek Sahai - Named to Columbus 40 Under 40 List!
Dr. Sahai - Named to Columbus 40 Under 40 List!
Dr. Vivek Sahai was recently named one of central Ohio's Forty Under 40 by Columbus Business First. This is the longest-running award program at Columbus Business First, and each year recognizes forty "movers and shakers" in the area based on career achievements and community service. In its 23rd year, the publication received a record 240 completed applications - and Dr. Sahai was selected as one of the forty!
Continue...
---
Orthopedic ONE announces exclusive sports medicine partnership with Classics Eagles FC
COLUMBUS, OH (May 14, 2015) -- On May 14, 2015, Orthopedic ONE's team of sports medicine physicians, surgeons, therapists and athletic trainers was named the official sports medicine provider to one of Ohio's largest youth soccer clubs, Classics Eagles FC.
As part of an exclusive partnership agreement, Orthopedic ONE will offer onsite, game and tournament coverage and injury prevention and related health resources to Classics Eagles' more than 1,600 athletes, ages 8-18.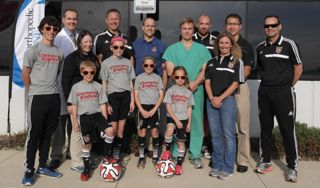 Continue...
---
Dr. Vivek Sahai talks total knee replacement on Good Day Columbus
Check out Pete Scalia's interview with his surgeon Dr. Vivek Sahai of Orthopedic ONE. The pair discuss Pete's recent bilateral knee replacement and his recovery. Follow #PetesProgress on social media, or at www.MyFox28Columbus.com.
Watch the full segment here.

---
Orthopedic ONE debuts new ad campaign
Check out our latest advertising campaign - and spot some of our physician and staff cameos!
---
Dr. Pete Edwards Weekly Radio Interview on 'Inside the Crew' CD102.5
You can now catch Dr. Edwards each Sunday on Crew SC's weekly 60-minute feature show, Inside Crew SC, which returns in 2015 on a new location on the radio dial. On Sunday nights at 7:00 p.m. ET on CD102.5 FM.
Continue...
---
Drs. Watson and Bellisari care for Mansfield star athlete - Richland Source News
MANSFIELD — His body has been battered and broken, but Ryan Smith's faith has never been stronger.
Continue...
---
Orthopedic ONE Newsletter - February/March 2015