News and Events
Orthopedic ONE physicians named 2017 Top Doctors list
Congratulations to the following physicians named to the 2017 Top Doctors list, published in the August issue of Columbus Monthly Magazine.

Review the entire list here.
Continue...
---
Orthopedic ONE Launches New Online Application System
Your new career starts here! We are excited to announce our new on-line application system to streamline your application process. This tool features many enhancements, including the ability browse open positions, apply online, and check the status of an application.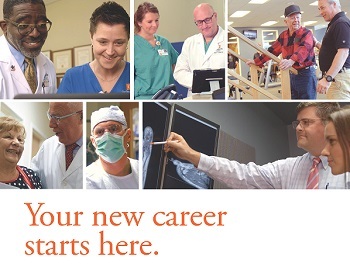 Continue...
---
Dr. Ken Westerheide talks recent injuries in NCAA football, MLB and NBA with Hooley and Spielman
Orthopedic ONE sports medicine physician, Dr. Ken Westerheide, spoke with 105.7 The Zone's Spielman and Hooley on August 29, 2017 - covering recent sports injuries, including OSU Buckeye, Joe Burrow's hand injury, Cleveland Indian, Andrew Miller's knee tendinitis, and Isaiah Thomas's hip issue. Listen here to see what recovery could be like for these athletes.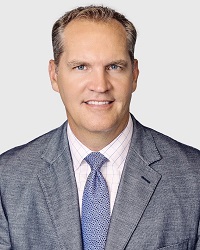 Continue...
---
Orthopedic ONE Hip and Knee Surgeon, Dr. Biyani to Give Community Doc Talk in Dublin
Orthopedic ONE along with community partners The City of Dublin and The Convalarium of Dublin, will be hosting a free educational seminar on knee and hip pain and treatment options featuring Orthopedic ONE surgeon, Rahul K. Biyani, M.D.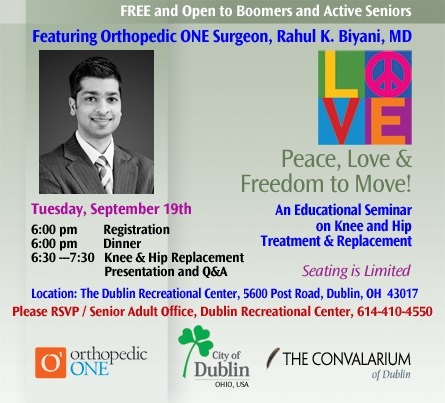 Continue...
---
Dr. Backes talks injury prevention with Mix 107.9 DJ Andre Styles
Orthopedic ONE Sports Medicine Specialist, Dr. Jeffrey Backes, recently spoke with Mix 107.9 DJ, Andre Styles for "Workout Wednesday". As high school athletics kick into full gear, there are a few key components to staying healthy on the field. Listen here in case you missed it!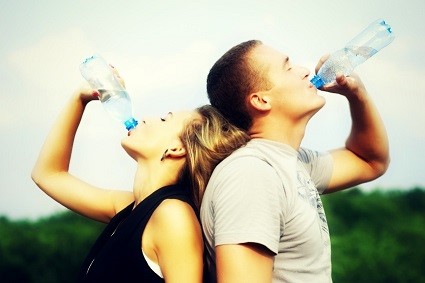 Continue...
---
Orthopedic ONE patient Abby Steiner featured on Good Day Marketplace
FOX 28's Good Day Marketplace tells Orthopedic ONE patient Abby Steiner's awesome story. The fastest girl in Ohio and 3rd fastest in the country. Did we mention she is faster AFTER ACL reconstruction surgery?
Continue...
---
Dr. Raymond Wurapa develops innovative swivel blade retractor
Dr. Wurapa has developed several surgical instruments and holds patents for others. His latest development, the Wurapa Swivel Blade Forearm Retractor is designed for forearm and wrist fracture exposure, with blades that swivel for less stress on soft tissue. Learn more about his latest instrument developments.



---
Craig Dimitris, M.D. Awarded Teacher of the Year
Orthopedic ONE surgeon, Craig Dimitris, M.D., was named the most recent recipient of the Richard A. Fankhauser, M.D. Orthopedic Teacher of the Year Award. This distinction recognizes Dr. Dimitris' work with the Mount Carmel Orthopedic Residency Program and his excellence in teaching and mentorship.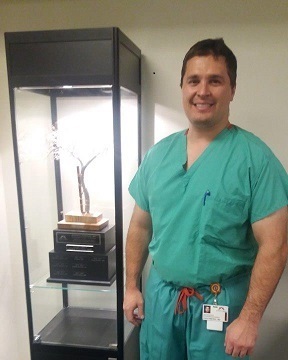 ---
Orthopedic ONE featured on Good Day Marketplace
We were so excited to partner with FOX 28's Good Day Marketplace to tell Orthopedic ONE patient Susie Scott's amazing story. In case you missed it...
---
Dayton Flyer Ryan Mikesell on road back to court after surgery with Dr. Tom Ellis
Dayton Daily News, July 9 2017
By: Tom Archdeacon
Ryan Mikesell, a 6-foot-7 junior forward from St. Henry — one of four Flyers who played in each of the team's 32 games last season — recently had a pair of surgeries to correct painful impingement problems in both hips.
His surgeries were done by Dr. Tom Ellis, a hip specialist with Orthopedic One in Columbus. The procedure on his right hip was done just over seven weeks ago and the left hip was done three weeks ago.

Continue...