Therapy Services
Can It Wait?
When a medical situation occurs, a decision must be made. Should you go to the emergency room, urgent care or schedule an appointment with a physician at their medical practice? Emergency rooms and urgent care centers are great resources to utilize for certain ailments. But when do you really need to visit them and for what types of conditions? For the majority of orthopedic conditions, a trip to an urgent care or emergency room can cost you more time and money than needed.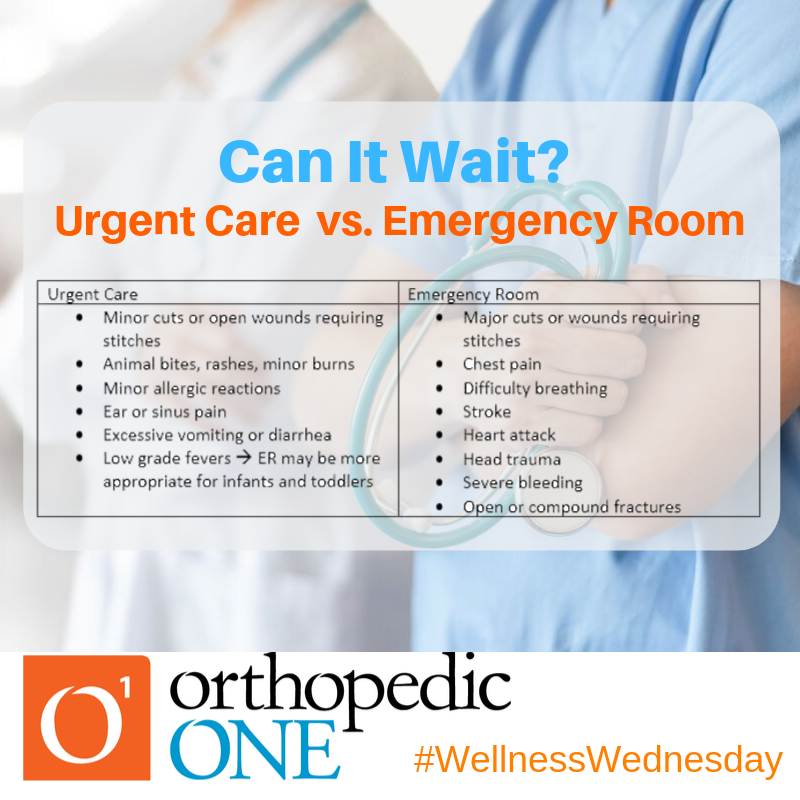 Continue...
---
Beat the Heat and Cool Your Core
Learn tips and tricks to beat the heat as you stay active this summer and how to cool your core should you begin experiencing signs of heat illness.
---
Drink Up:The Importance of Staying Hydrated During Activity and How to Hydrate Properly
Maintaining proper levels of hydration is important for people of all activity levels!
Avoiding dehydration ensures the sustained performance of vital bodily functions, such as temperature control, nutrient transportation and muscle/joint function during exercise, as well as keeping vital organs, like the heart and kidneys from being over worked during especially active periods.
Check out this video to learn the proper way to hydrate before, during and after your workout, and how to choose the best form of hydration for your needs!
Sources: National Athletic Trainers' Association, U. S. Anti-Doping Agency
---
Beat the Heat
With the high temperatures and increased humidity of summer still in full swing, now is the perfect time to familiarize yourself with the various types of heat illnesses, review the symptoms to watch for and learn how to treat a person suspected of having a heat illness.
Continue...
---
Toe Yoga
The foot and ankle play a vital role in absorbing the weight of our bodies and providing the ability to walk, run and jump.
Try these Toe Yoga exercises to strengthen these muscles that help keep you active!
---
Beware of the Bite!
While summer brings warm weather and the opportunity to participate in lots of fun outdoor activities, not coincidentally, it is also the time of year when bug bites and bee stings increase.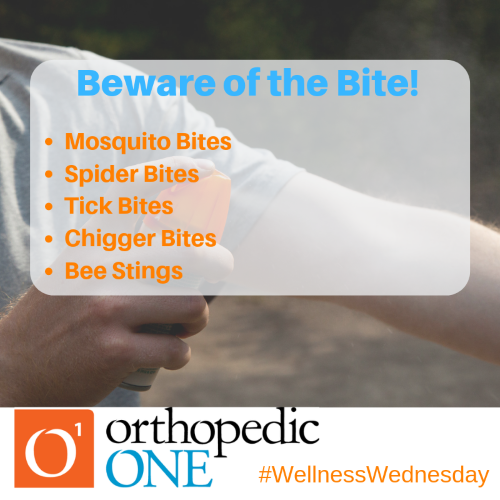 Continue...
---
Avoid the Burn!
While summer presents us with an array of opportunities to participate in outdoor activities, it is also a time when burn incidences are on the rise. From a classic summer sunburn to a burn that is the result of trying to cook a burger to perfection over the grill. Or a burn from roasting marshmallows over the campfire to an accident involving sparklers at a cookout or on a camping trip.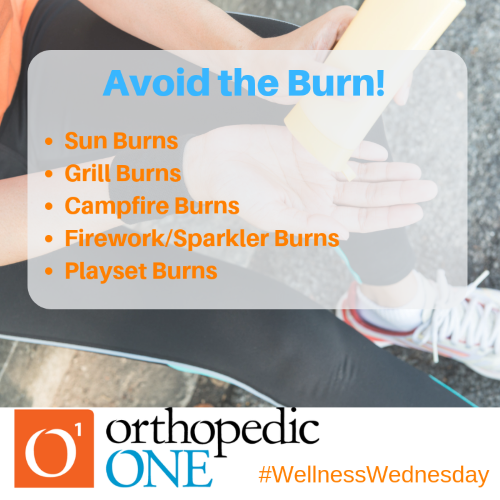 Continue...
---
Firework Safety Tips
The Fourth of July is a time for food, friends and family, and of course fireworks! Planning on setting off your own sparklers this year? Check out the following tips to ensure that you do so safely!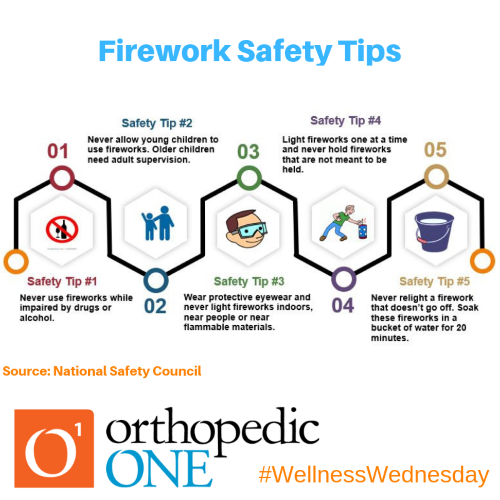 Continue...
---
Setting SMART Goals
When it comes to making healthy lifestyle changes and goal setting, many people know what they could be doing better, but they aren't sure how to get started to achieve their goals. Oftentimes people will try to make too many changes at once or do too much, too soon, which can cause burnout and frequent setbacks. Whether it's recovering from an injury or changing part of your lifestyle, utilizing a SMART short and long-term goal setting process can be effective in keeping your goals manageable and achievable.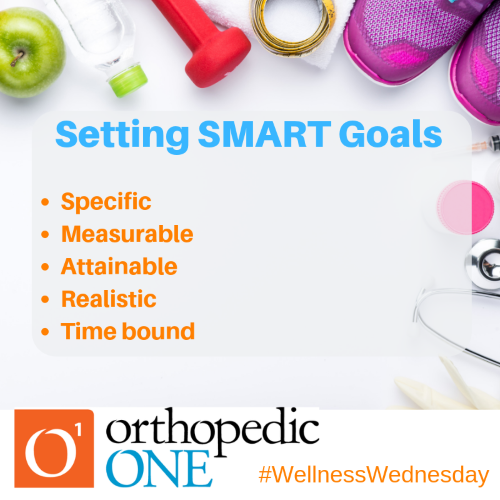 Continue...
---
Pre-Golf Warm-Up Tips
With some of the world's top golfers headed to central Ohio for the Memorial Tournament this weekend and with the longer days and warmer weather drawing golfers of all abilities to the links, it's important to stress that performing a proper warm-up before arriving at the course is important to ensure that you are able to play at your peak performance level and prevent injury, no matter the course or your skill level!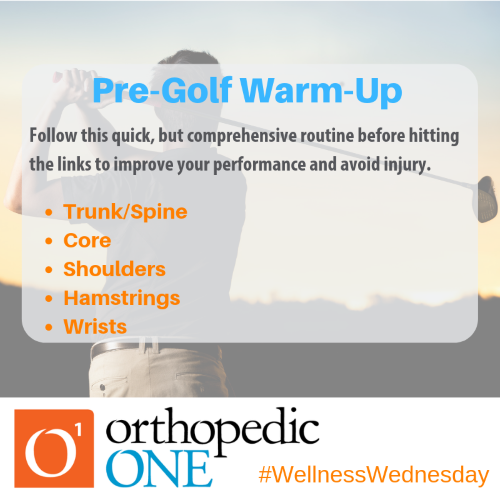 Continue...